GiftWorks Cloud provides a feature that allows you to create header/footer templates, to which you can save and select to use for current and future use within your mailings. 
Step 1: Creating a Header/Footer Template
In the mailings feature of GiftWorks Cloud you will begin by selecting Manage Letters. Once there you will click on Headers/Footers, and select the '+' (plus symbol) followed by naming your header template.

Step 2: Selecting an Image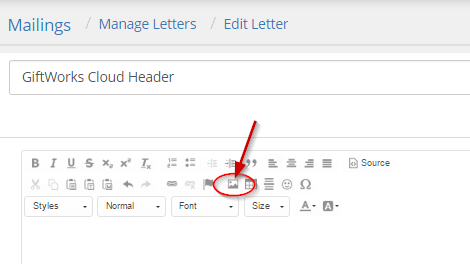 Within the Image Properties window you will select to upload the image of your choice, along with width/height and alignment changes needing to be made. Once you have completed the upload you will finish by selecting OK. 
Step 3: Finish up the header/footer creation by previewing your header and making any further changes needed, and selecting 'Save' to complete this process.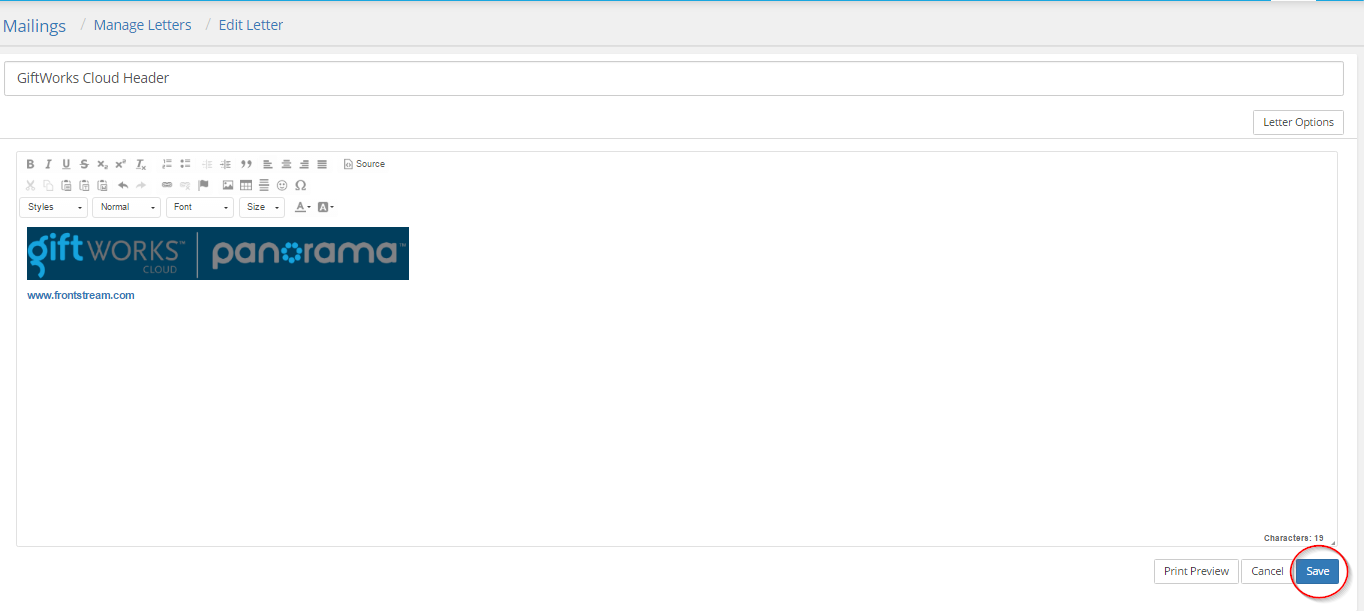 GiftWorks Mailing List Types from FrontStream Media on Vimeo.