Managing Constituent Status: When viewing the details of a constituent record, shown below under 'Development Info' is the field titled 'Status'. Using this field will allow you to track whether a constituent it 'Active', 'Inactive', or 'Deceased'. 

You can also select to add a custom status which later can be removed or made invisible on the drop-down to suit your needs.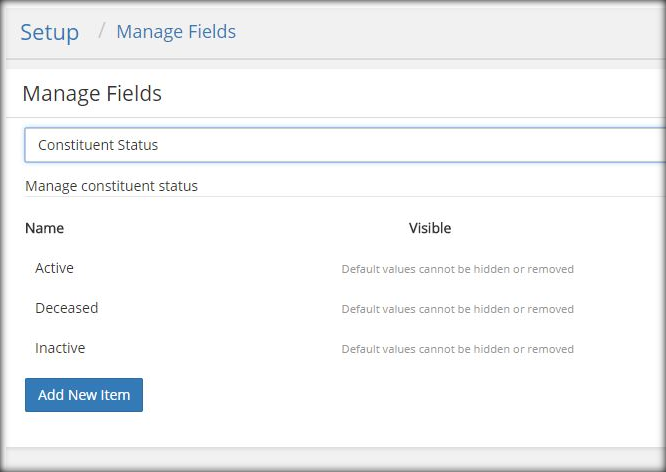 If you have any questions, please contact our Customer Care Team by email at giftworkscloudsupport@frontstream.com or call us at 800-687-8505 opt 2 opt 4.