While editing a constituent, you have the option to change the profile of a constituent so that you can correct or update the profile should any of the details be entered incorrectly or out of date.
Changing Constituent Profile:
- To make this change you would go to the Donor you're needing to make this change to, and within the Constituent Summary you will see the name of the donor and also the current profile type icon. To edit this you will click on the profile type, and the available profile types will appear (See below)

*Please Note: When choosing to update a Company/Household profile to an Individual you will be prompted with the following message; "If you proceed with this change, any existing household/company relationships will be lost."
To proceed, you will be required to enter a First/Last name when changing to an Individual profile type as seen here:

Any default salutations listed in the Company/Household record will now return to that of an Individual Constituent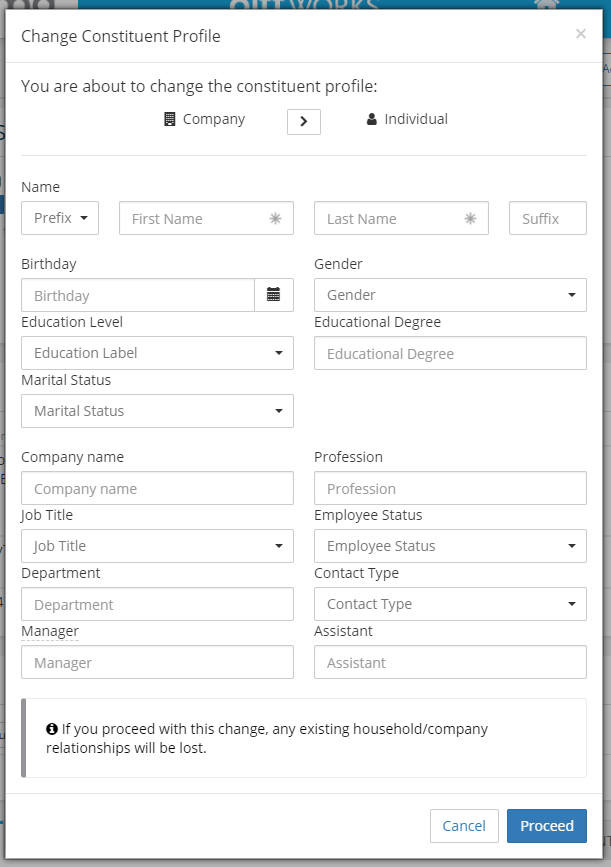 If you have any questions, please contact our Customer Care Team by email at giftworkscloudsupport@frontstream.com or call us at 800-687-8505 opt 2 opt 4.