Which Giftworks Subscription Does My Organization Have?
There are three distinct versions of Frontstream's Giftworks CRM that your organization may subscribe to.
Giftworks Desktop is a standalone desktop application that uses a local database file (.gds file) to store information.
If you have Giftworks Desktop, you will access it via a desktop icon or by navigating to the executable file (xxx.exe file) and double clicking.
If you are then presented with this screen, and have not been asked to log in using a log in name with 'mr-' preceding it, you have Giftworks Desktop!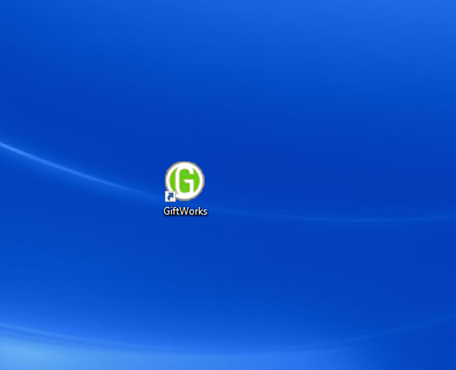 The Giftworks Desktop Icon.
Clicking on the icon will bring you directly to Giftworks without any external log in required.
Please Note: If you have created an icon for your desktop and use Giftworks Anywhere, it will look the be the same icon as Giftworks Desktop.
Giftworks Anywhere is the same fundamental package as Giftworks Desktop, but it is accessed differently as database files are hosted remotely via Cyberlink ASP and Citrix.
To access Giftworks Anywhere users will need to use the Citrix software or access the server through a web browser.
If you have Giftworks Anywhere, you will be required to log in to Citrix using a username that begins with 'mr-'.
This can be done through the Citrix Workspace App or online.
We recommend using the Citrix Workspace for the best connection!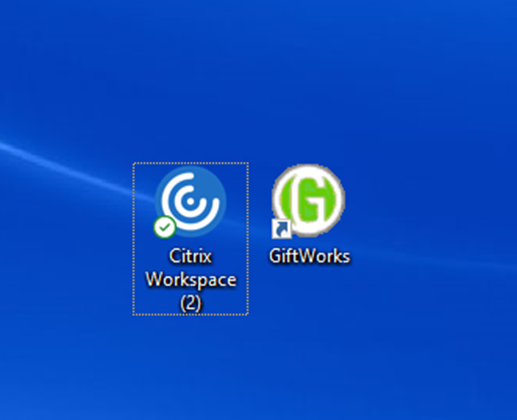 Logging in using the Citrix Workspace or a manually created Giftworks shortcut will appear like this: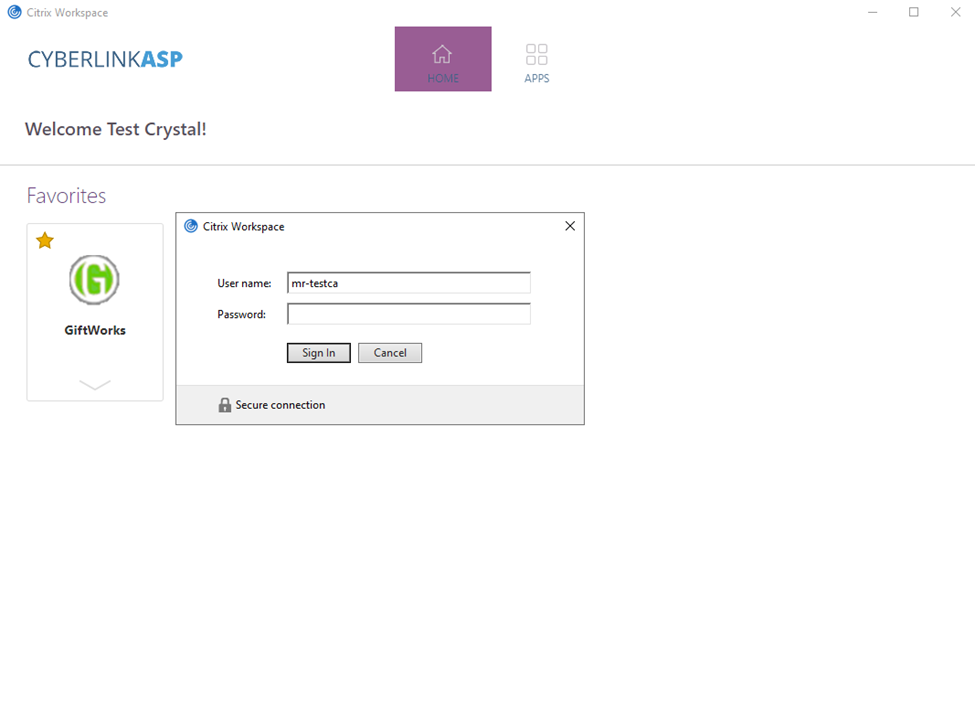 Logging in to the Citrix Workspace will allow you access to Giftworks Anywhere and your Citrix File Explorer.
Giftworks Cloud is our newest version of Giftworks and is accessed through our Panorama platform.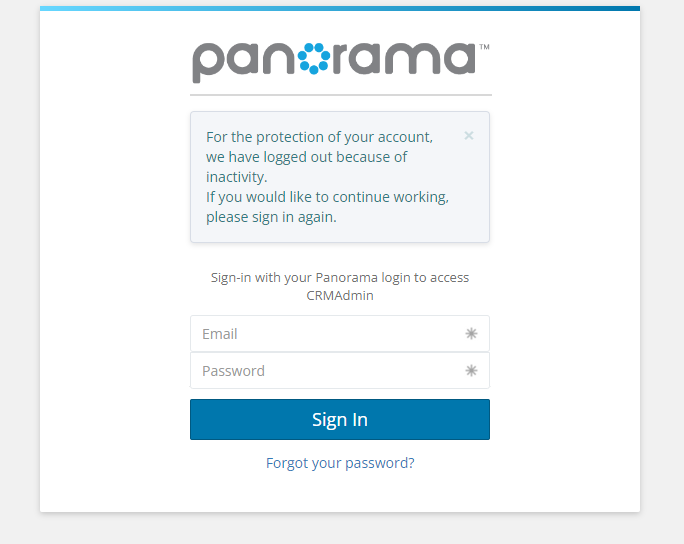 This is an online service so database information is stored on our secure servers.
Giftworks Cloud also integrates seamlessly with other Panorama platform products to facilitate easy collection of donor and donation data.
If you are logging into panorama.frontstream.com to access Giftworks, then you are using Giftworks Cloud.
There will be no desktop shortcut.
After logging into Panorama, selecting Launch on the right hand side of the screen will open Giftworks Cloud.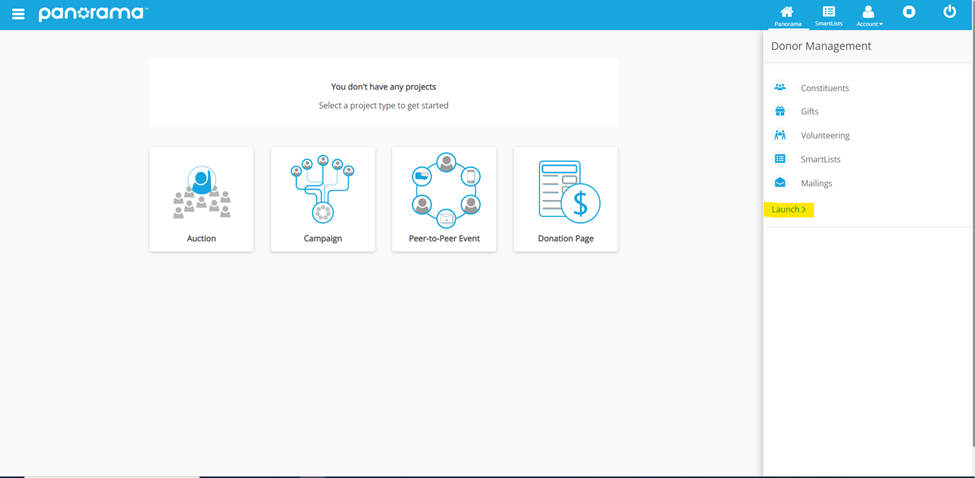 Panorama's homepage with Giftworks Cloud Donor Management on the right.
How do I get help learning Giftworks?
We encourage your organization to reach out to Support with any technical questions relating to your organization's version of Giftworks.
It is helpful to include which version of Giftworks you are inquiring about when reaching out to our team.
Although each version of Giftworks is accessed differently and has different UI elements and features, all versions allow organizations to track donors, donations, and other essential fundraising information.
Frontstream also offers comprehensive training packages for organizations to learn more about the nitty gritty of how Giftworks…works!
If you have any questions about your current subscription, or any of the above, please do not hesitate to reach out to our team!
Support Contact Information
Connect with Customer Care, our online support available Monday-Friday 9am- 5pm EST
After Hours Support available too
Support can be reached by telephone at 1-800-687-8505, option 1.
Know someone who would benefit from online fundraising tools?
When you help us bring them into the Help Good Happen family, we'll make a donation to your cause!
Help good happen. Claim your referral bonus here.