Artez May 2023: Release Notes
Release Date: 7/28/23
How to setup Google Analytics 4
Summary
As part of our commitment to continuously update and enhance our Fundraising system, we recently made the following enhancement to the Artez Application:
Google Analytics 4 support
Google Analytics 4 support
Description:
Given that Google Analytics announced the Universal Analytics (UA) standard will stop processing data starting on July 1, 2023, we have implemented the changes to support tracking the new GA4 properties.
Client/Internal Benefit:
Continuity on Google Analytics data tracking.
Details:
The transition from Universal Analytics (UA) to Google Analytics properties was intended to preserve the current data transfer to Google Analytics. Our implementation will continue to recognize Universal Analytics accounts and start to recognize the new Measurement ID used by Google Analytics 4.
To update the new Measurement ID for GA4:
STEP 1: Make sure to set up the properties you will use for your events. You can set up a new Property or use the migration assistant provided by Google Analytics to help you through the process of migrating your current account.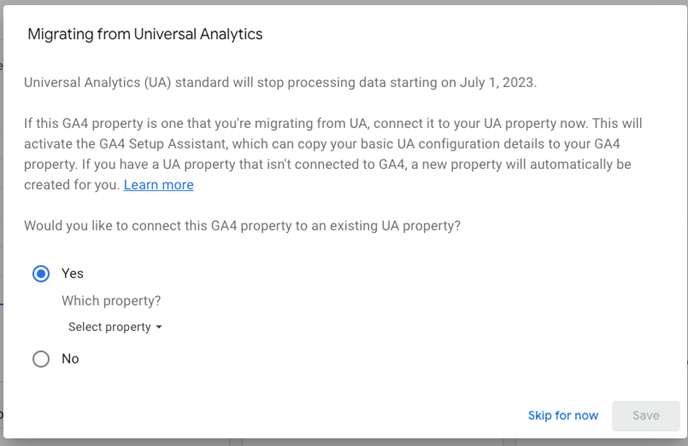 STEP 2: Once you have completed setting up the Property, create the Data Stream for tracking your event on GA4. You can do it during the process of setting up the property or by visiting the Admin Settings and selecting the Data Stream. Here's an example:
During the process of creating a Property, you'll be prompted to this page: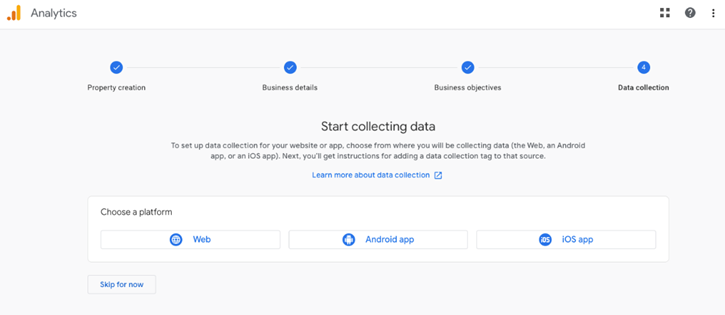 If you already have a Property, visit the Admin Settings and follow these steps: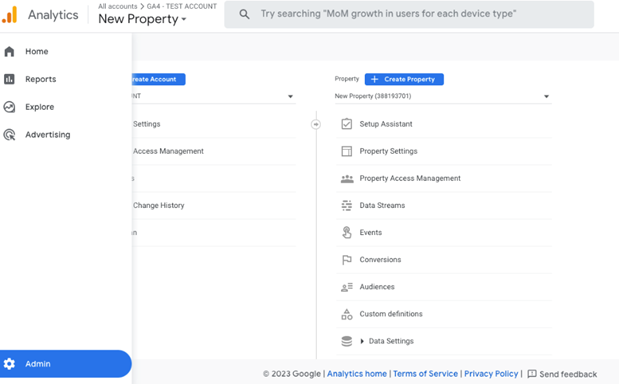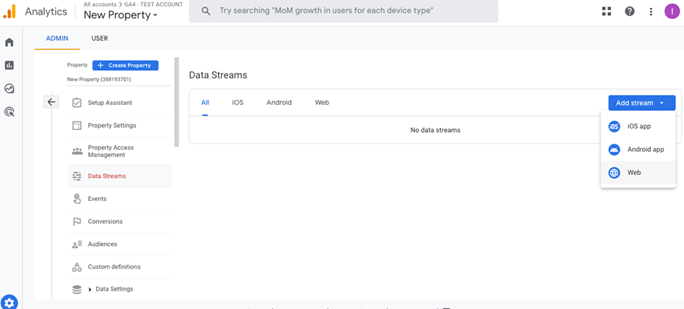 Set up the Data Stream:
In the website URL field, enter your event URL.
On the Stream Name, enter a name to recognize your event.
Click on "Create Stream"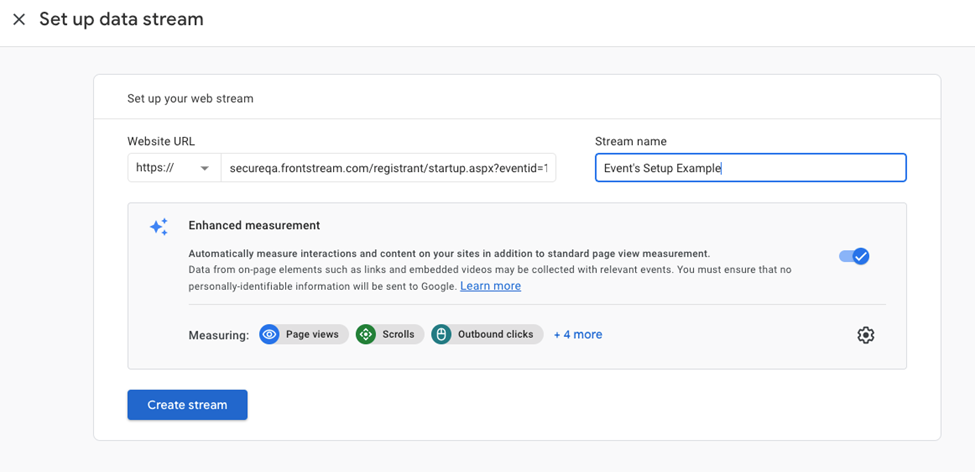 STEP 3: After creating your Data Stream, copy the Measurement ID and paste it in the settings for Google Analytics for your event.
Here's an example:
Copy the Measurement ID from your GA4 Property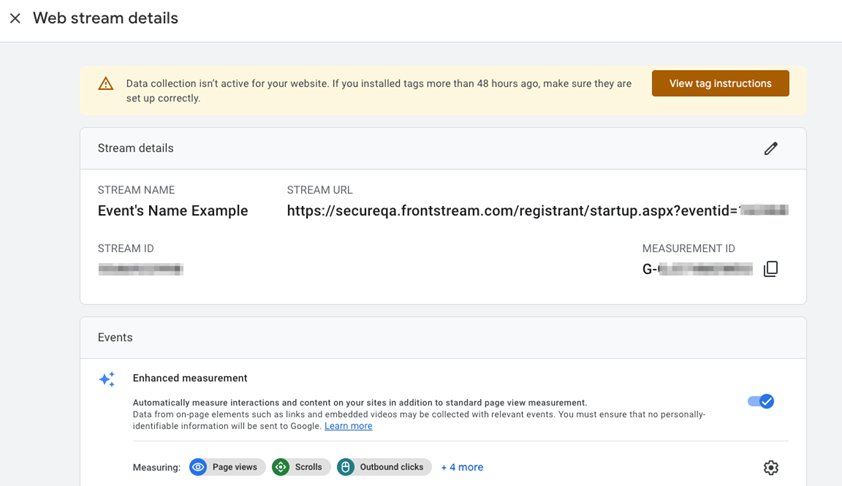 STEP 4: Set up your Google Analytics account for your event in Artez.
STEP 5: In the Admin Console, open your event and then select Widgets, then depending on the event's template you may find it under Social Network Settings or Google Settings.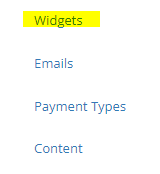 STEP 6: Enable Google Analytics, enter the Measurement ID on the account number, and click Save.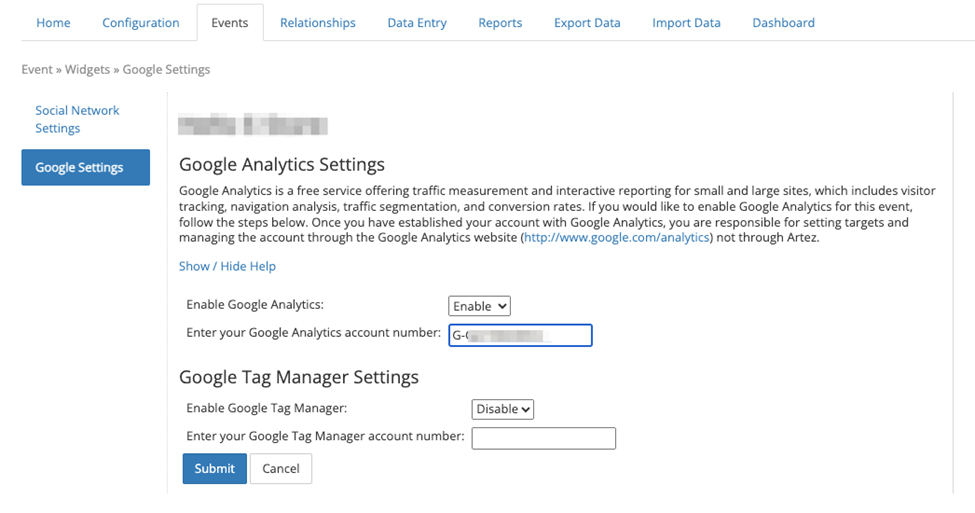 Additional note: if you are already using GTM, you can deploy GA4 through GTM rather than adding the ID to the event in Artez.