An administrator for the GiftWorks Cloud account can define roles and set permissions of user groups. This is helpful for a variety of reasons: 
If the organization has volunteers who are only allowed to access non-sensitive information, their role can be customized and limited based on need
To manage user roles, follow the steps below
Login to Panorama and select GiftWorks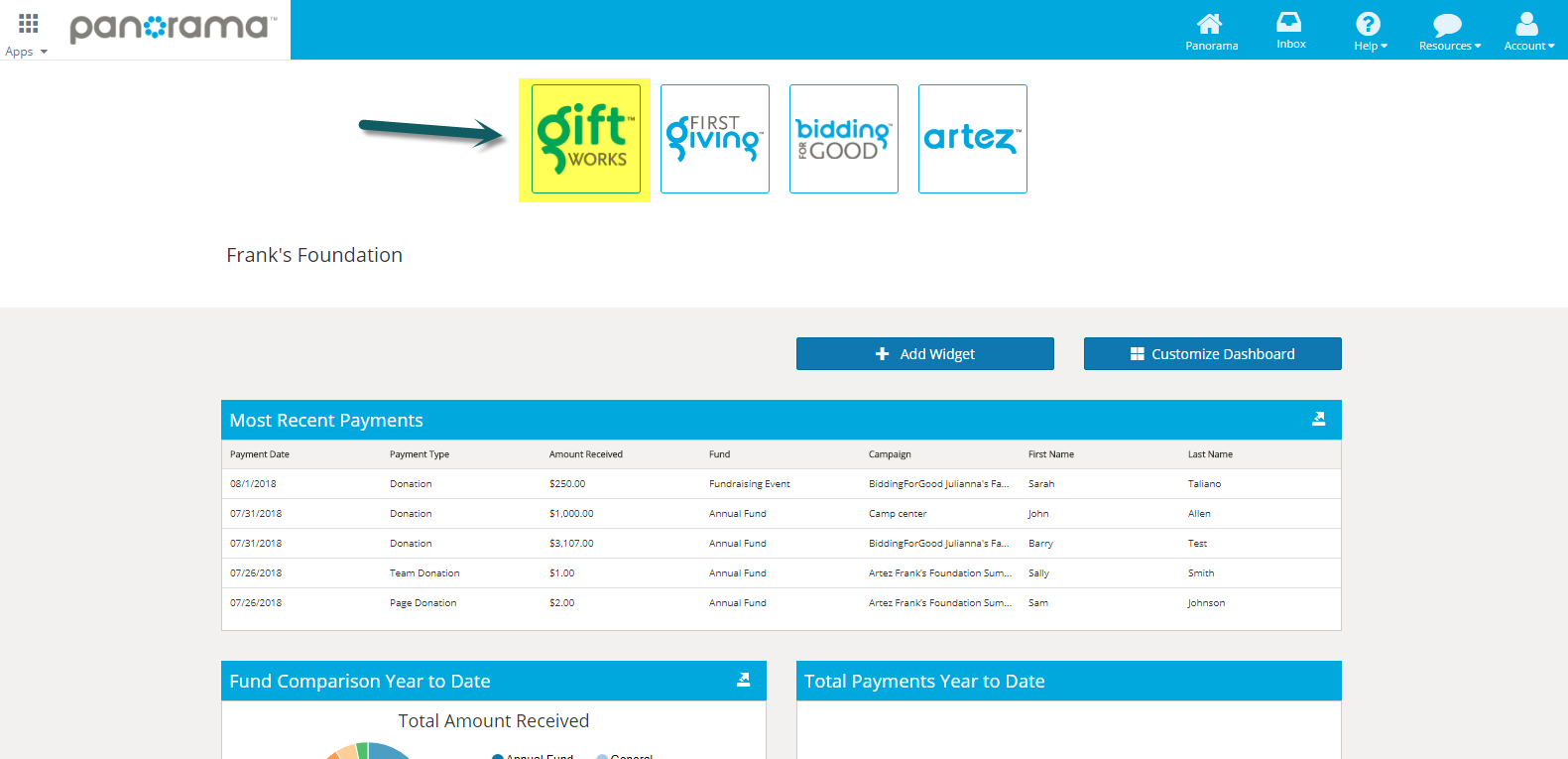 In the bottom left side panel, select the 'gear' icon for Settings: 

Select Manage Roles

To add a new role, click the Add New Role button 
The next page allows you to name and customize the role that you are creating. Select the permissions and areas of GiftWorks Cloud that you would like this user role to have access to.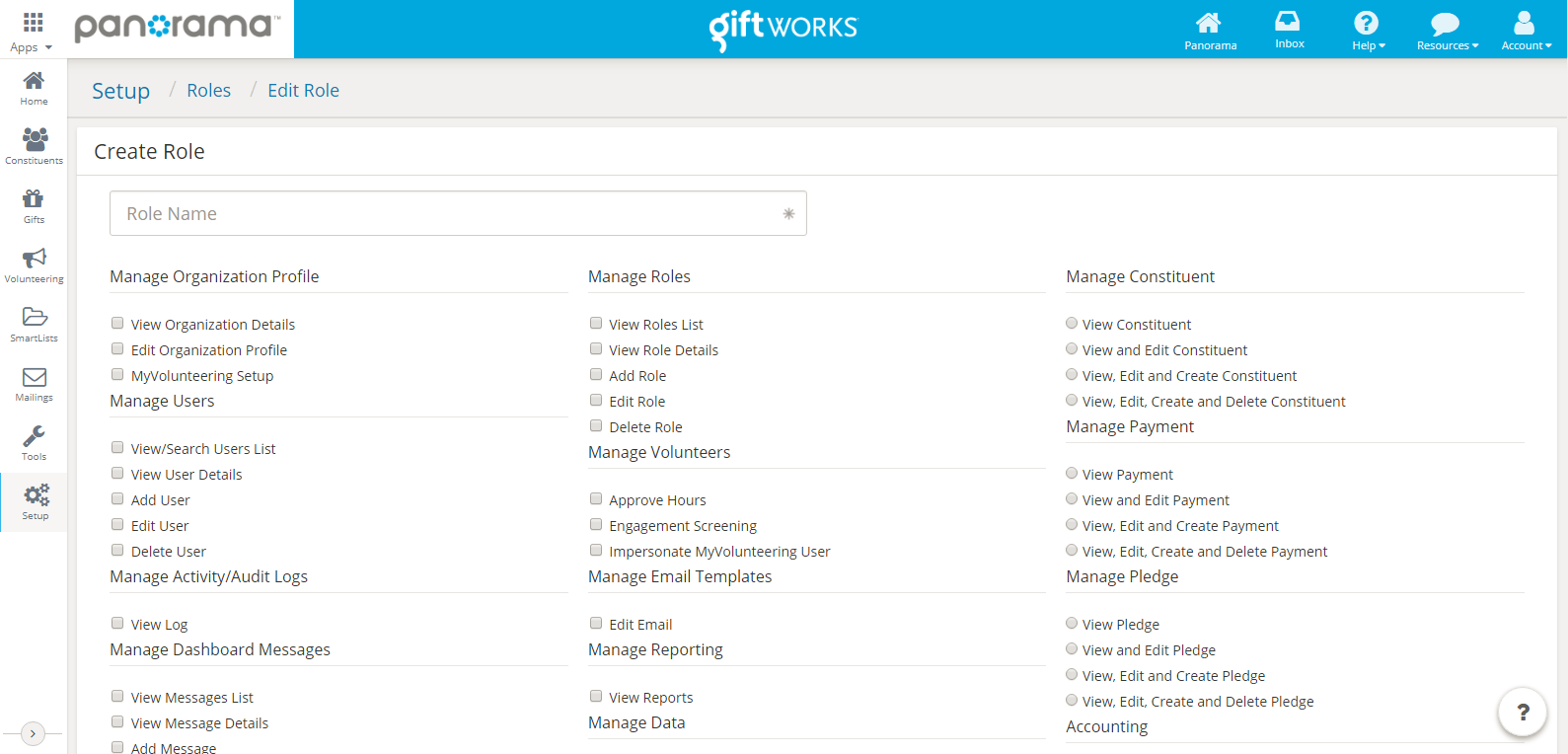 Once you are done, click "Save" in the bottom right hand corner.