Duplicate constituents are identified by a (2) in GiftWorks Cloud. If GiftWorks identifies many duplicate constituents, each will have a number in parentheses next to their name.
For example, if GiftWorks identifies duplicates for a constituent named John Smith, it will identify those duplicates as John Smith (2), John Smith (3), etc. 
To find a list of duplicate constituents in GiftWorks, you can search for constituent records with parentheses in the display name.
In GiftWorks Cloud, click on Constituents and then select the search tool.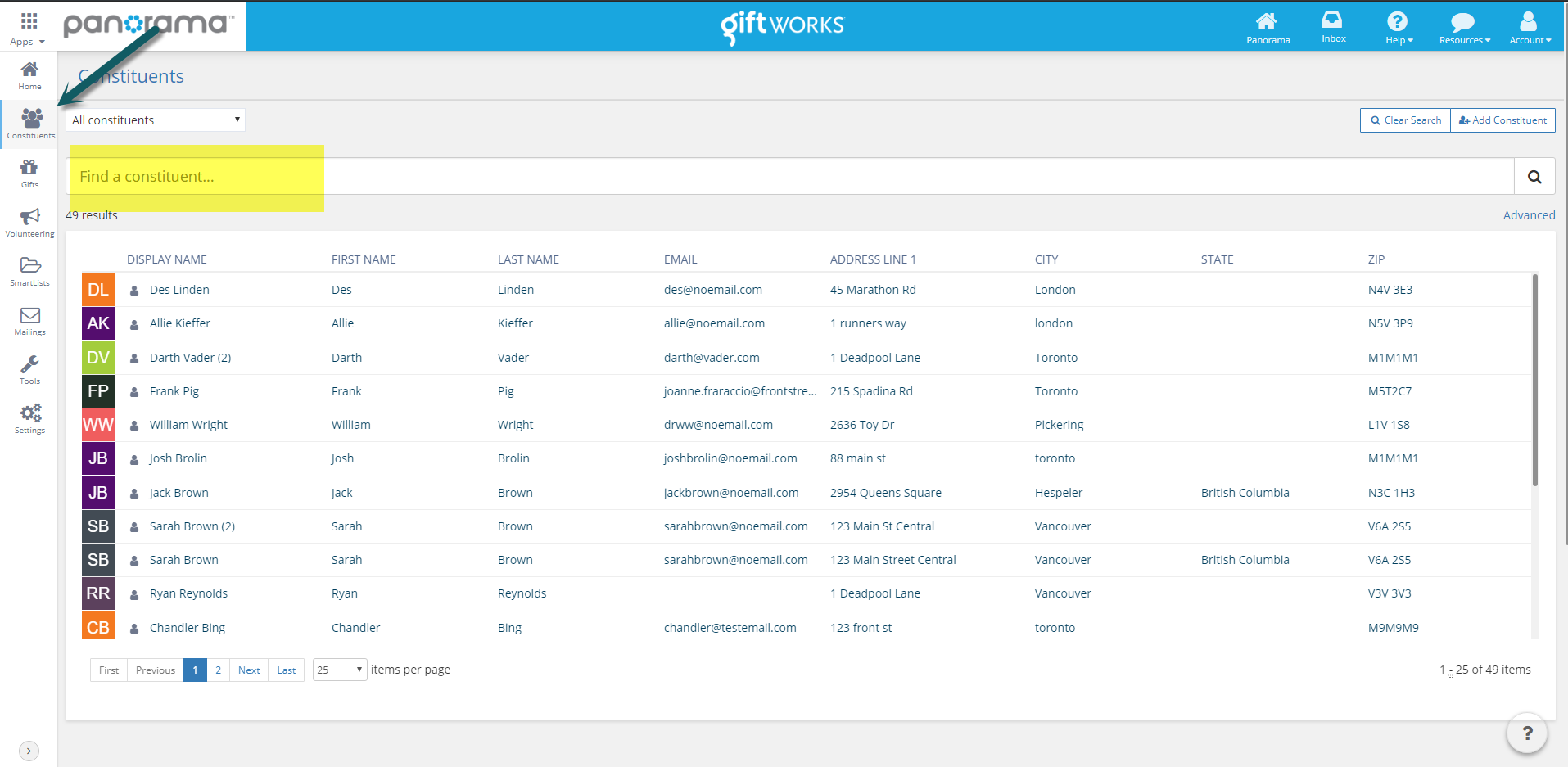 Type an open parentheses ( into the search tool: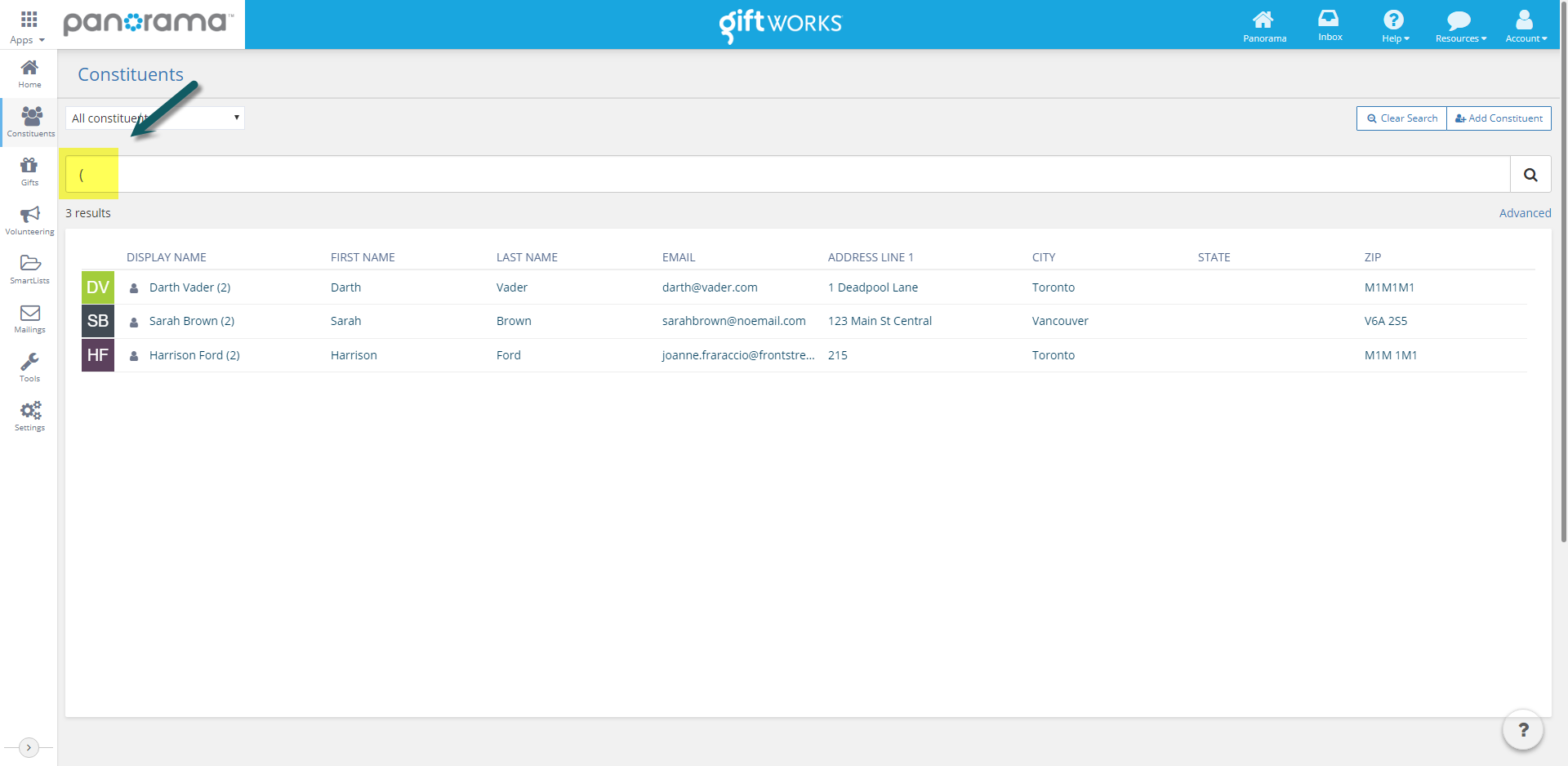 The list of constituents that displays will include all of the duplicate donors in the system as identified by those parentheses. 
An alternative method for finding duplicates is to run a constituent Smartlist, sort by Display Name, and find the constituents who have the same display name. This might be a handy method for a user who wants to systematically go through and merge constituents while working off a list.
Navigate to constituent Smartlists and select Create Constituent Smartlist.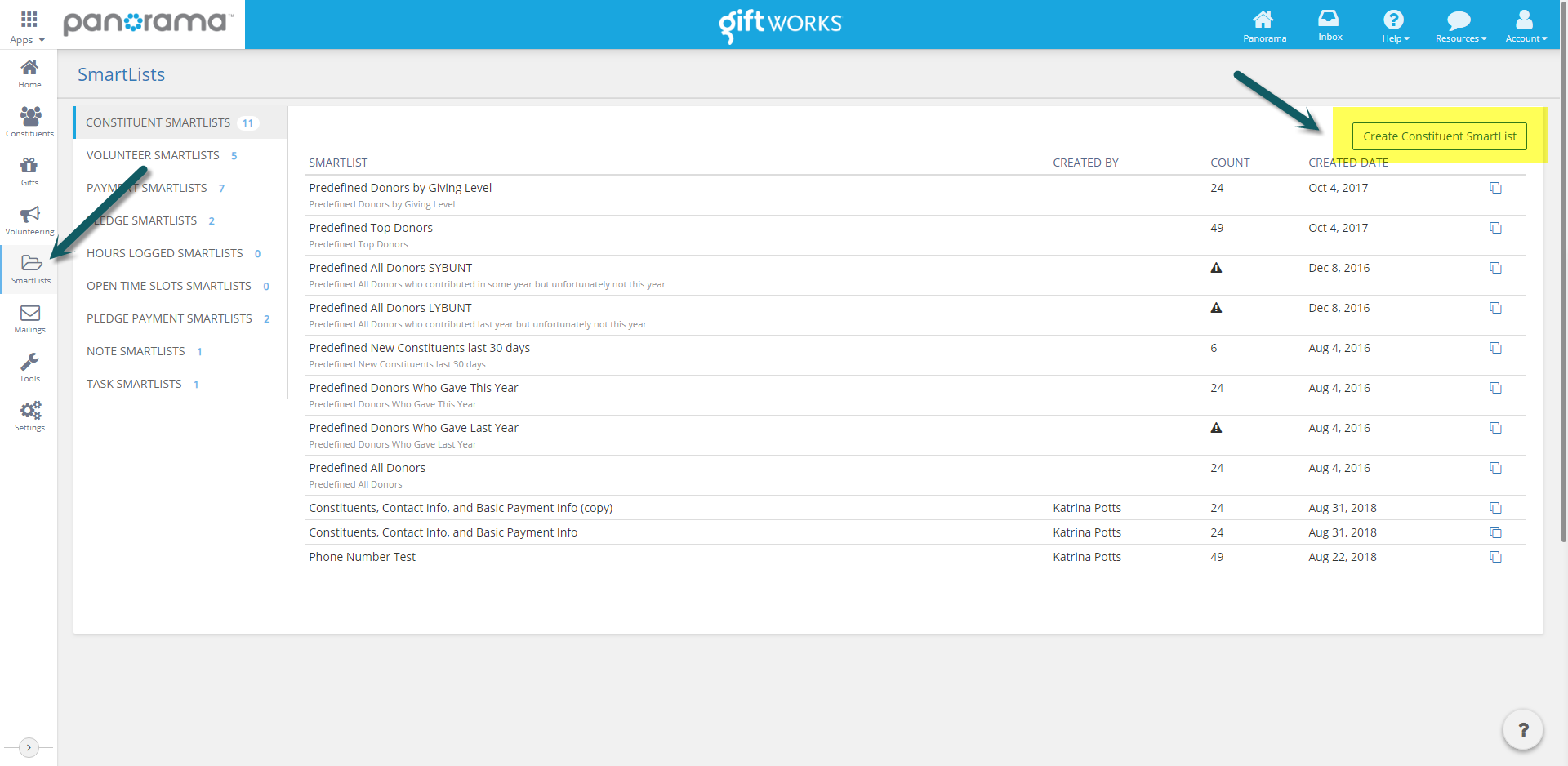 Once the list generates, click on DISPLAY NAME on the top of the page. This will sort the list by Display Name, and from there you can see the duplicate constituents sine they are listed in order.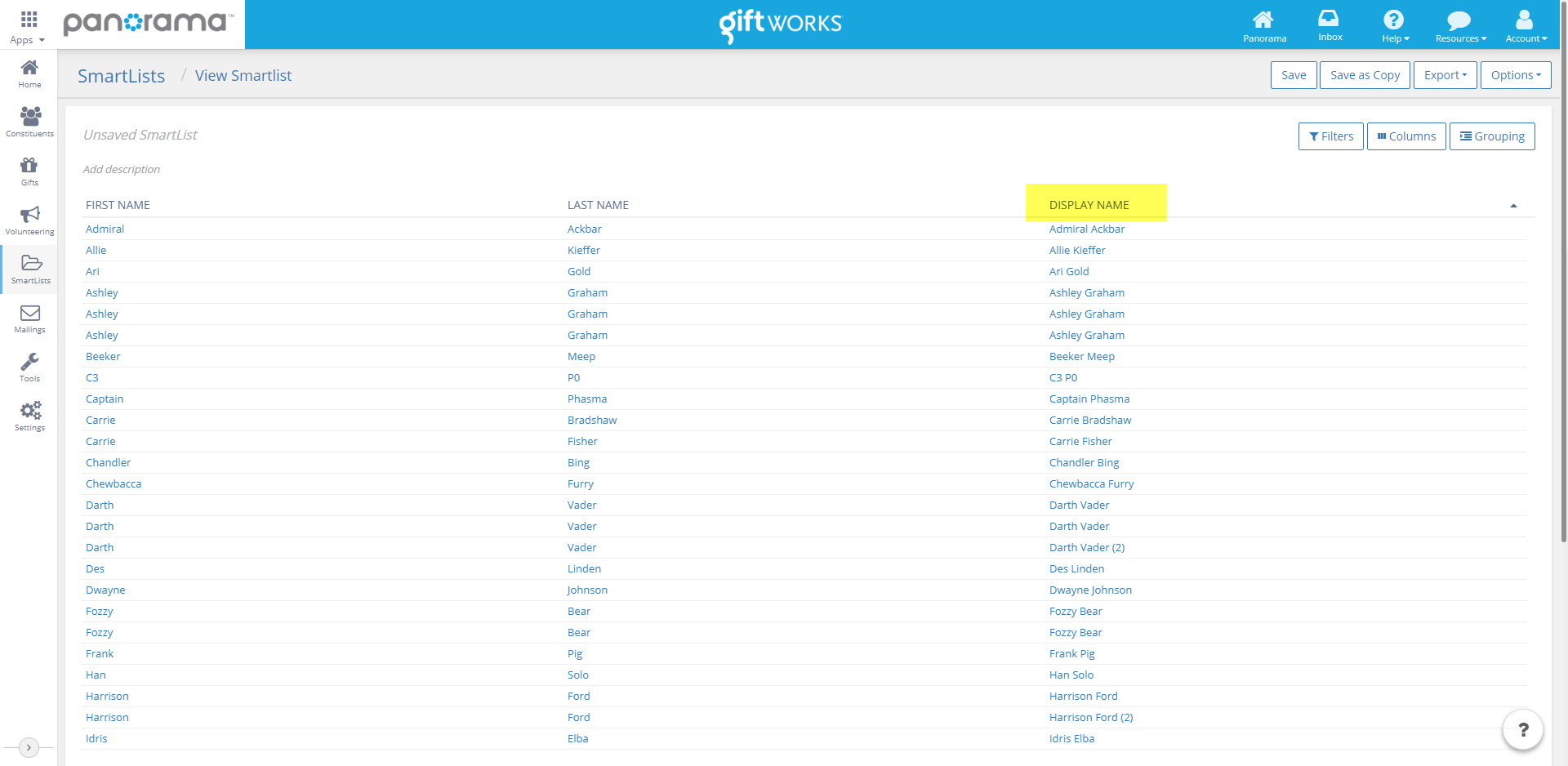 Many users prefer to export Smartlists so that they are able to have a spreadsheet open in Excel while they work in GiftWorks Cloud. To do this, click on "export" in the upper right hand corner of the screen, and select your preferred format (either Excel or CSV).
To learn how to merge duplicate constituents, click here.