Let's Learn
To begin you will need to sign in to your account.
How to Update Your Organization Information
Step 1: From the Panorama Dashboard select the drop-down menu under Account located in the upper right-hand side.
Step 2: Select Organization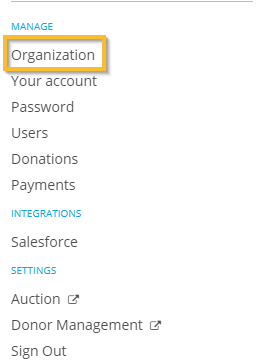 Step 3: You are now able to edit information about your organization (i.e. Acronym, Organization Type, Website, Mission Statement, and more).
To update your Organization Name, Address, or Tax ID please contact Customer Care by submitting a ticket.