Let's Learn
Your Disbursement Report will provide you with detailed information for funds received from your Peer to Peer Fundraising Events, Campaigns, Auctions and Donation Form.
To begin you will need to sign in to your account.
Viewing a Detailed Disbursement Report
Step 1: From the Panorama Dashboard select the drop-down menu under Account located in the upper right-hand side.
Step 2: Select Disbursements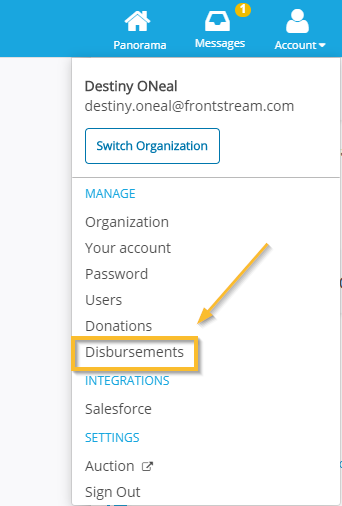 Step 3: You will then be able to view a list of disbursements that have been sent to your organization.
From this screen, you are able to export into Excel, sort your disbursements by date, or search for disbursements within a specific time period by entering a start and end date.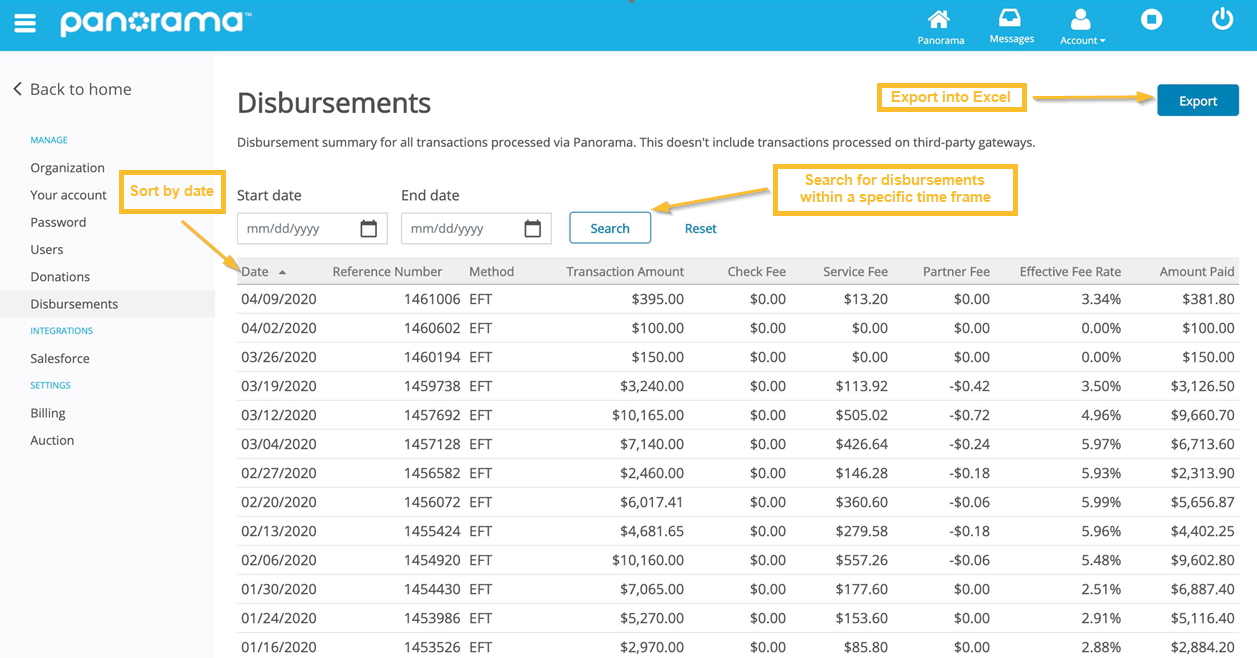 Step 4: To view the detailed breakdown of a disbursement select the disbursement you wish to view.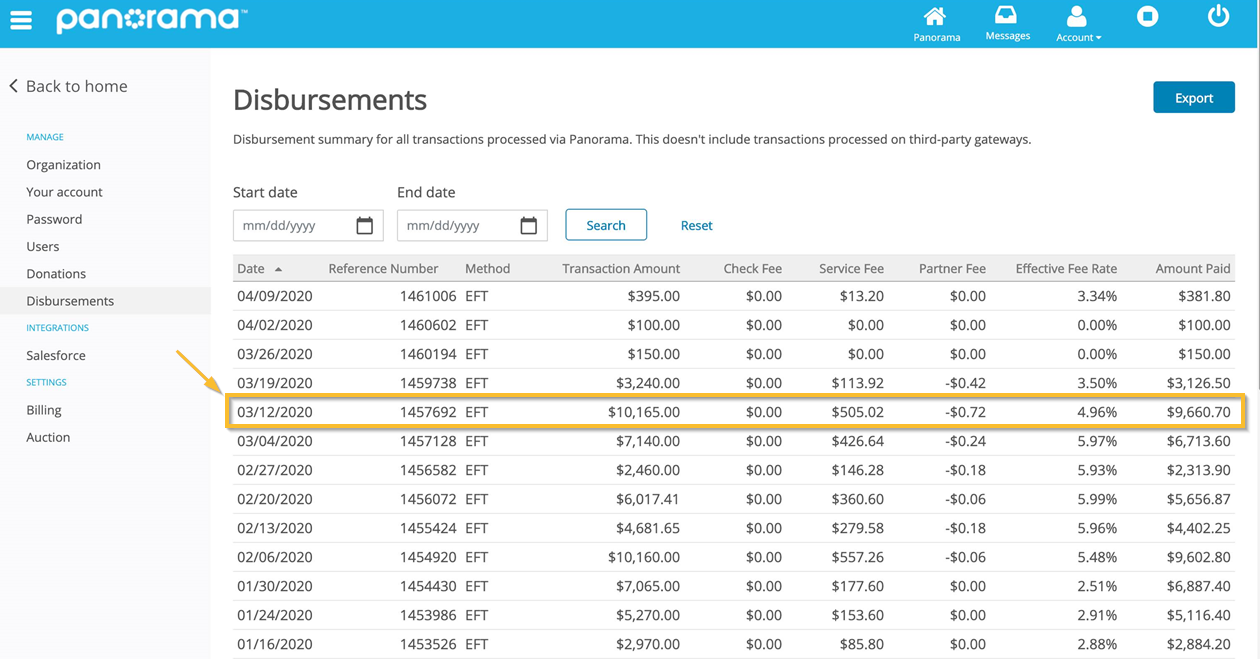 You will then be able to view the list of donors and bidders associated with the disbursement you have received. In addition to the donation date, donation source, the project the donation was associated with, donation amount, and related fees.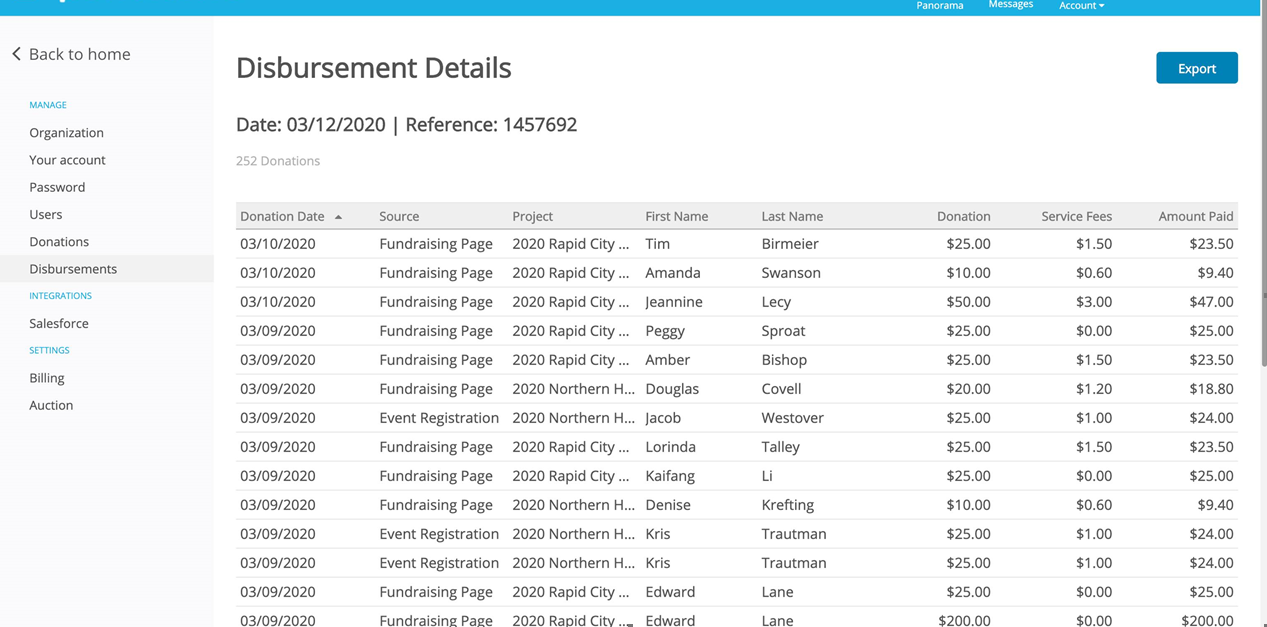 Step 5: To view more details about your donors and bidders such as their email address and the contact information they entered when making their transaction, select the option to Export into Excel.