Let's Learn
Register
You should have been sent an email with instructions to verify your email address.
Once you have verified your email address, FrontStream will send you an email with the subject line Welcome to the FrontStream Billing Portal. Click on the link in the email to set up your account by creating a new password.
Note: the link to set up your password is only valid for 24 hours. If your link expires, please contact us at billing@frontstream.com.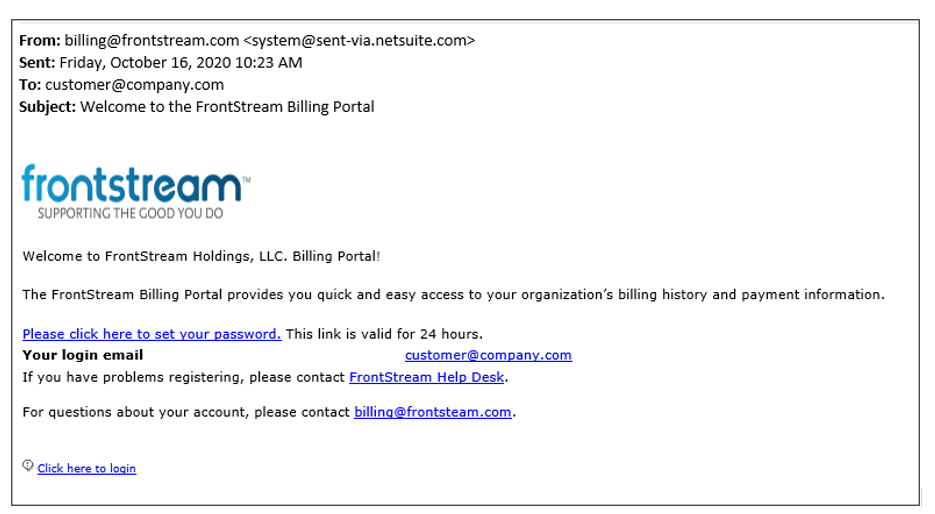 Add Users
Please contact us at billing@frontstream.com to request access for a new user.
Note: You can have an unlimited number of users but only the primary user will receive billing-related inquiries and be able to update their own contact information.