Let's Learn
How to Register for an Event
Step 1: Click on the Register button on the event page you want to register for
Please Note! The text on the Register button may say something different like Get Involved or Join Today.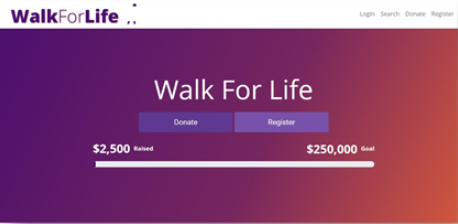 Step 2: If you are registering as an Individual click on the Continue as an Individual button.
If you are registering as a team or with a team click on either Join a team or Create a team and then select the Continue button.
If you are joining a team, you can either search for a specific team or select one from the existing teams. Then click on the Join Team button next to the team you wish to join, followed by Continue.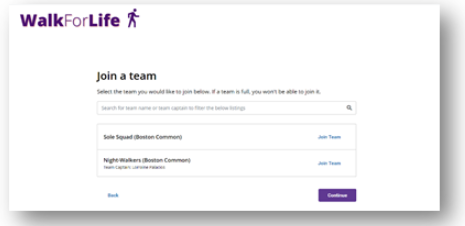 If you are creating your own team, you will be prompted to enter a team name, set a team fundraising goal, set team permissions, and add a team description (optional) then click Continue.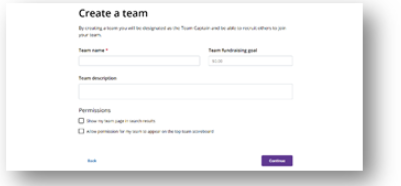 Step 3: You will then be prompted to select your Registration Type and select Continue.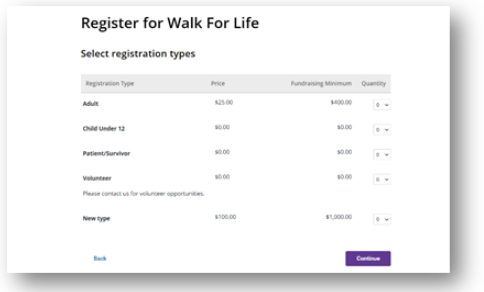 Step 4: Next, you will Create an Account by setting a username and password and then click Register.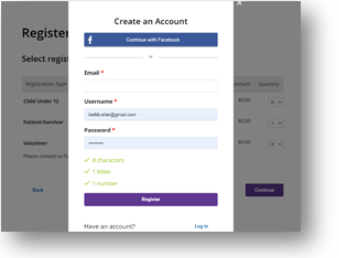 Step 5: You will then be prompted to provide your contact information.
Step 6: Next, you will be prompted to pay for your registration fee (if applicable) and then review and complete your registration. During this step, you may also have the option to donate to yourself.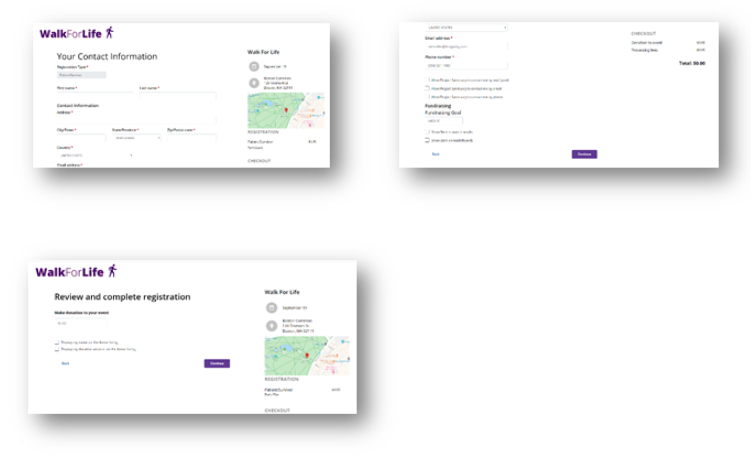 After completing the registration process, you will be brought to your Fundraising Hub where you can start customizing your fundraising page and begin inviting friends and family to donate!
For more information on how to customize your Fundraising Hub, click here.