Let's Learn
How to Update Your Account Profile
In your Fundraising Hub, you can make updates or changes to any of the details you entered during registration.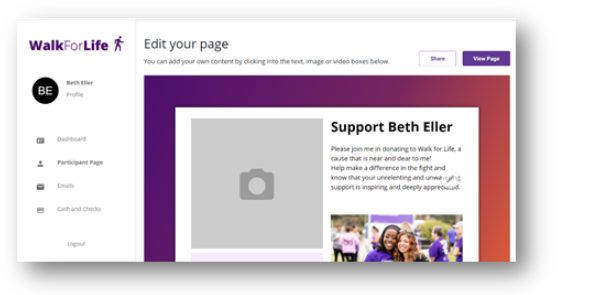 Step 1: Click on the Profile link in the top left corner of the Fundraising Hub.
You will be taken to the Profile Details page where you can update your profile picture, change your password, update your contact information, and change answers to any custom questions that were answered during registration.