There are various emails that can be triggered to be sent to administrators for the following scenarios:





Tip: If required, separate multiple email addresses with a comma

Flexible Notification Options: The New Sponsor & New Monthly Plan notification emails can be configured to be sent for donations above a certain amount.





As with other system emails, the default email content can be reviewed and edited.
Available keywords can be viewed by clicking the link below the email content.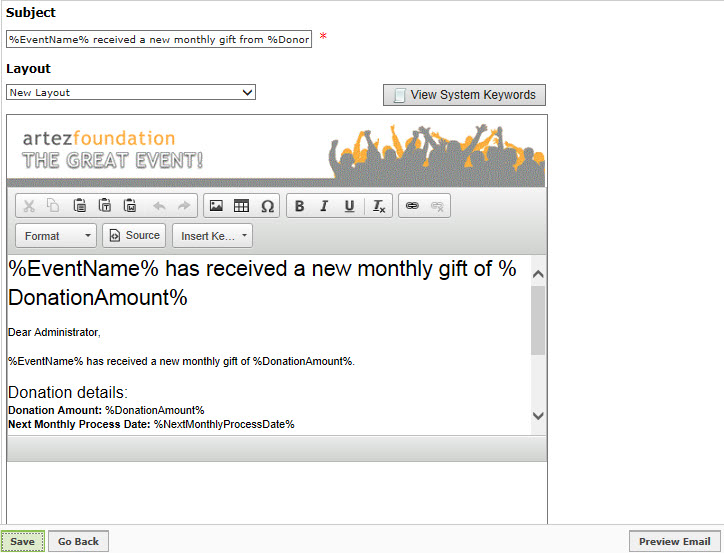 Click Submit to save.