In this video you will learn how to turn on Suggested or Dynamic Donation amounts for your Donation & Tribute template.
Suggested Donation Amounts
Create suggested donation amounts for both One Time and Monthly donors.
 Choose the event that you would like to work with in the Events
Click on Suggested Donation Amounts from the left menu options. Change to Enabled under Suggested Donation Amounts. If you would like to enable Dynamic Donation Amounts instead, this will need to be left as Select the       icon in the right hand corner of the box: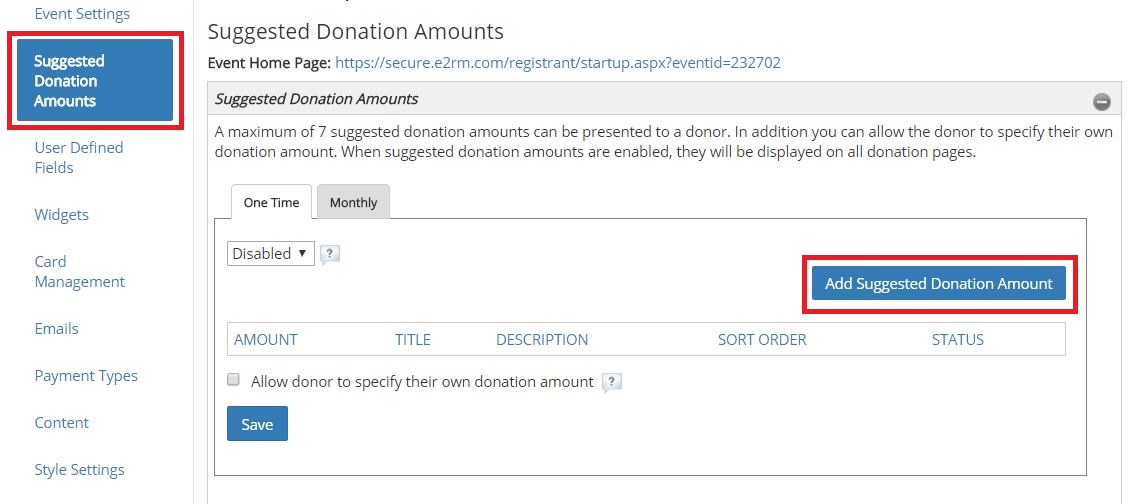 Enter an amount, a title (optional), and a description (optional). Click Submit. Please note that the maximum number of suggested donation amounts you can add is seven.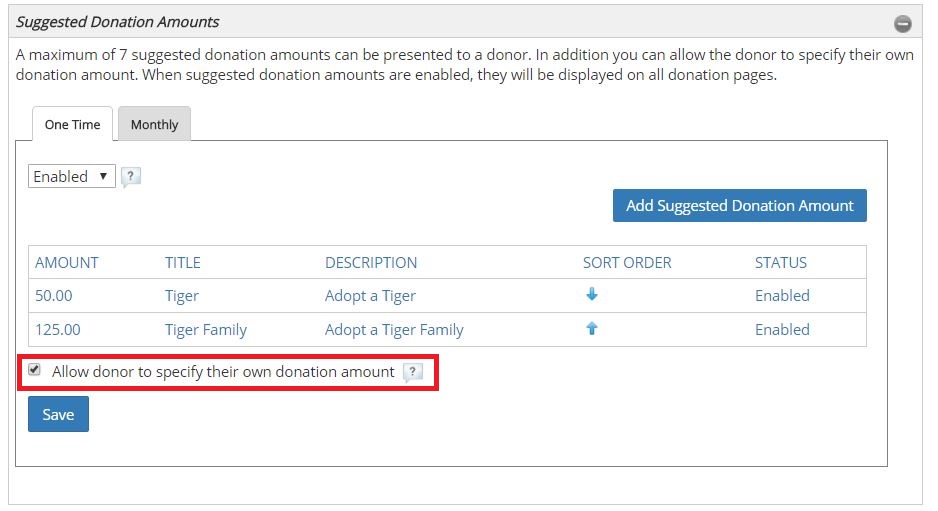 If you want donors to enter their own donation amount, place a check mark beside Allow donor to specify their own donation amount.
Tip: If you want to change the order of the amounts, you can do so by clicking on the arrows in the Sort Order column. Don't forget to click Save.
 Reminder: If you would like to enable Monthly Suggested Donations, click on the Monthly Tab to add in your amounts. 

Dynamic Donation Amounts
This is an intelligent fundraising engine that reacts to the ongoing results of your campaign. As more people give through your donation form, our fundraising engine reviews your data and determines what levels to display. To enable Dynamic Donation Amounts, follow the instructions below: 
Choose the event that you would like to work with, under the Events
From the left menu options, click on Suggested Donation Amounts. On the Suggested Donation Amounts page, you will find a section called Dynamic Donation Amounts underneath the Suggested Donation Amounts
Change this to Enabled under Dynamic Donation Amounts.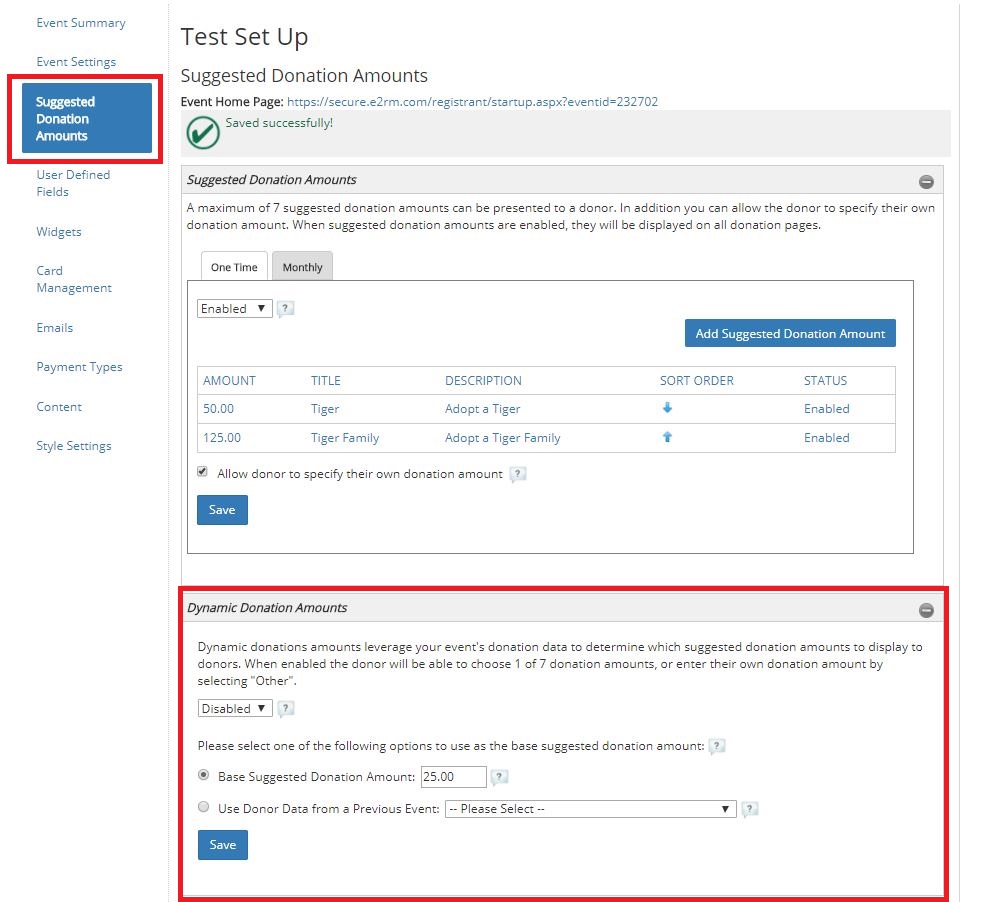 Note: If you are enabling dynamic suggested amounts for a newly created event, you will have the option to enter a base suggested donation amount or have our algorithm leverage data from another event.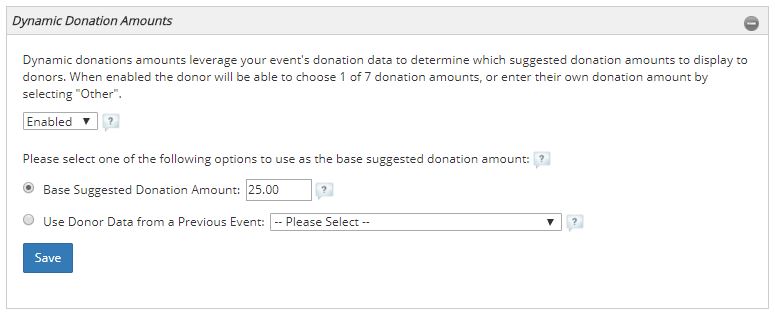 4. Click SAVE