If you have the dashboard tab enabled, you will be able to see email delivery data displayed on the constituent summary page in the Relationships tab.
Step 1 Search the donor in the Relationships Tab
Search by any of the fields available and click the donor's name.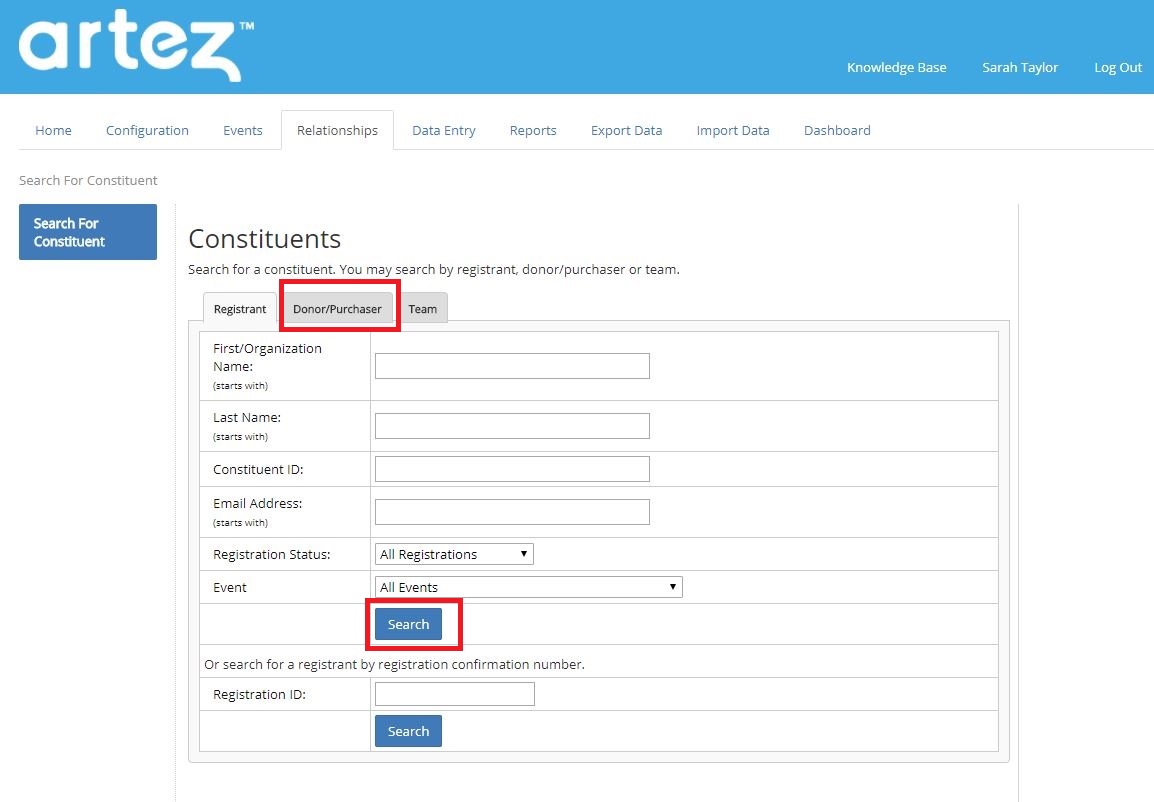 Step 2 Scroll down to Received or Sent Emails section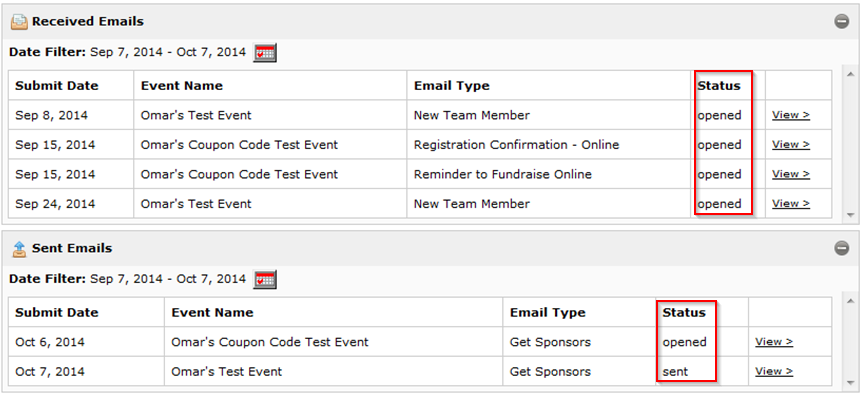 The Status column will display one of the following values:
Delivered – Email was delivered but has not been opened
Opened – Email was delivered and opened
Clicked – Email was delivered, opened and a link within the email was clicked
Bounced – Email was not delivered
Pending – Email has not been sent by the system
Processing – Email is in the processes of being sent
Sent – Email has been sent, but we currently don't have data on the deliverability (i.e. delivered, opened, etc…)
Failed – The system failed to generate the email
Note: You can use the date filter to choose a date range. It is also important to note that the "View >" link is only visible for emails that are 30 days or less old.