Step 1 Search the donor in the Relationships Tab
Search by any of the fields available and click the donor's name.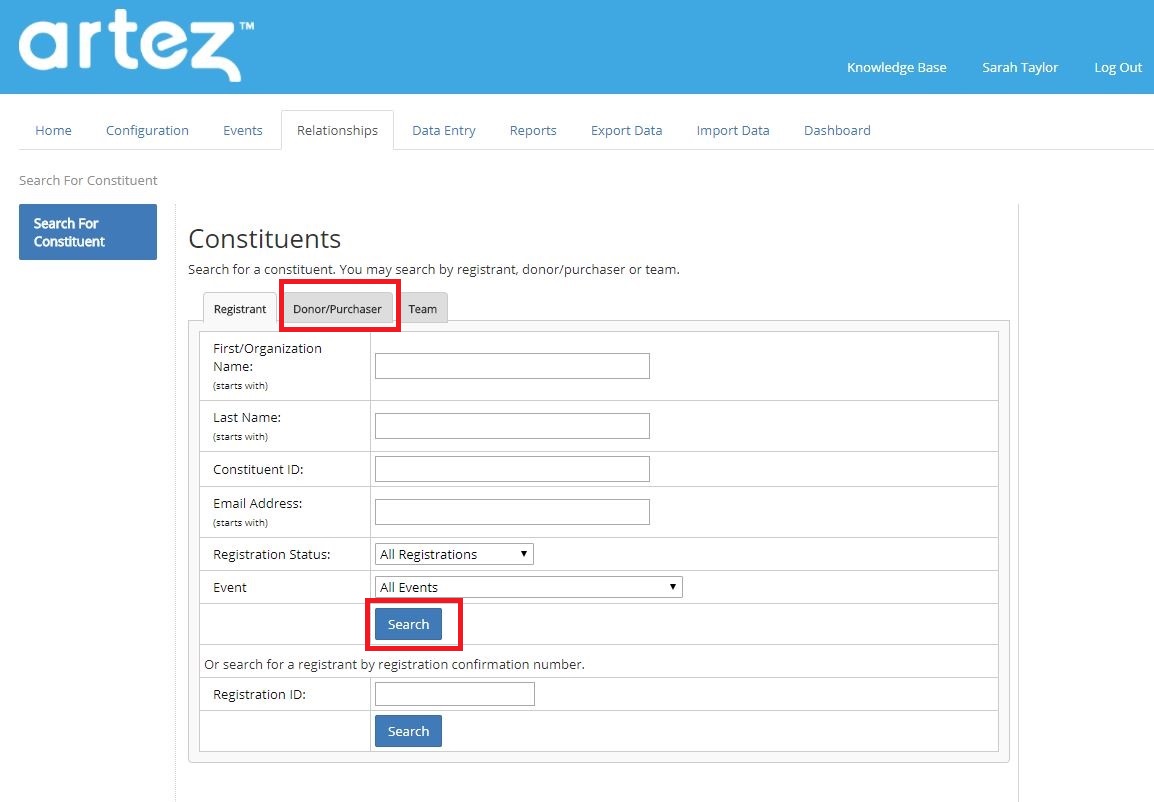 Step 2 Click on the 'paper' icon under Monthly Donation Plans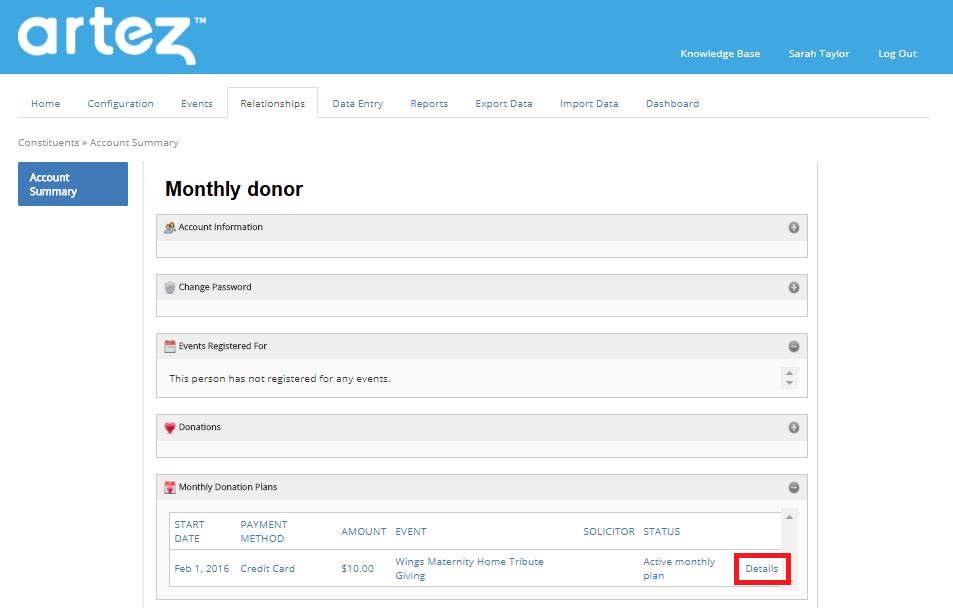 Step 3 Make a one-time change
Click Insert One-Time Override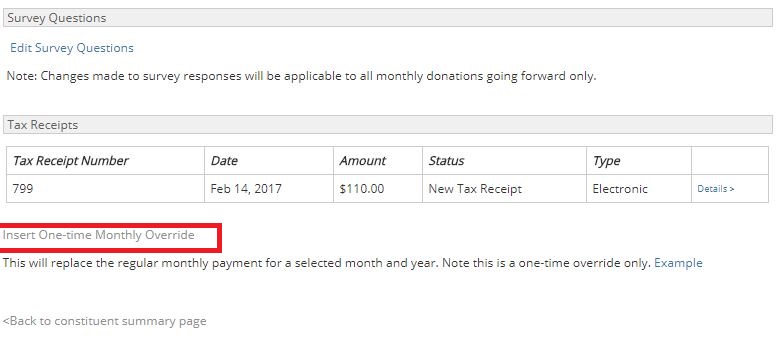 The amount will replace the regular monthly payment for a selected month and year. Note this is a one-time override only.

Click Save.
Note:  You cannot process more than one installment each month.