Step 1 Search the donor in the Relationships Tab
Search by any of the fields available and click the donor's name.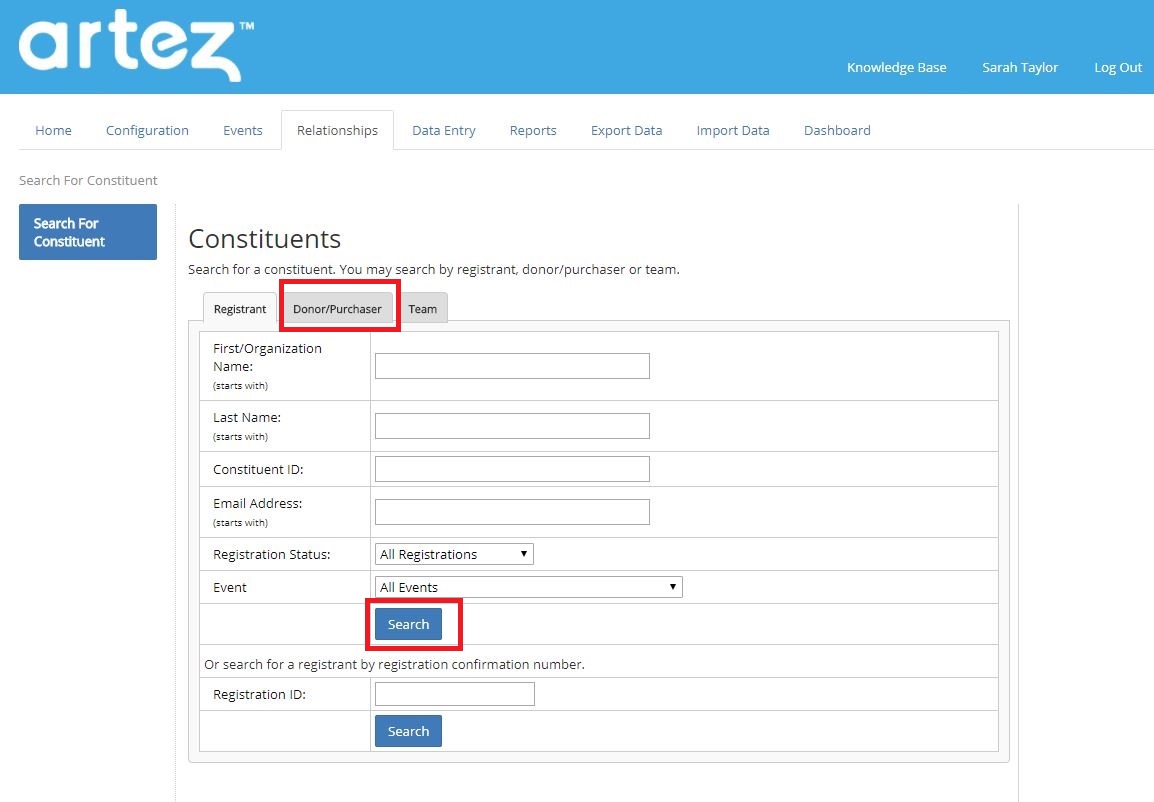 Step 2 Click on the 'details`' icon under Tax Receipts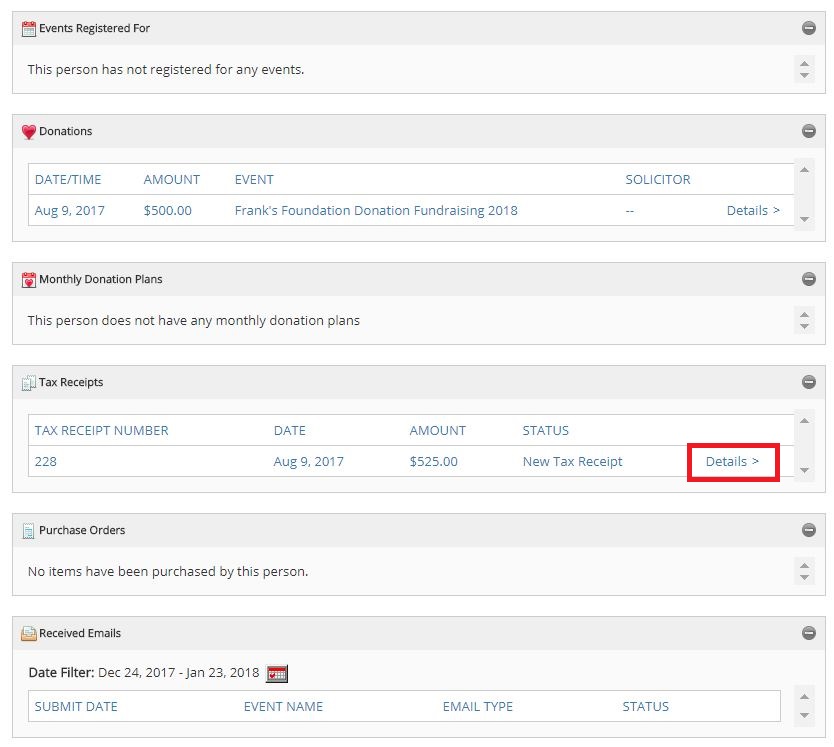 Step 3 Select Issue Duplicate/Correction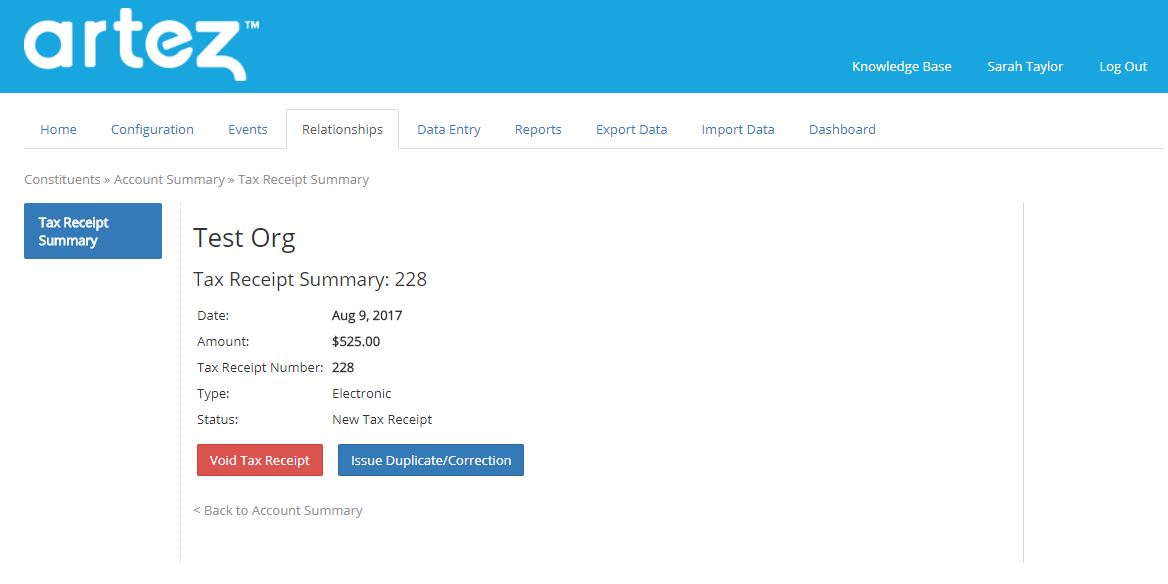 Step 4 Issue the Duplicate or Correction
A duplicate receipt will issue the original again.
A correction receipt will re-generate and include any new donor contact information you may have updated.
Select Yes Issue.