Fulling an Approved Item Request
Once a request has been Approved, the next step is to fulfill it.
This means preparing the donation to go out or that it is has already been sent to the recipient.
Selecting a request as Fulfilled helps you keep track of what your organization has Approved and have been sent out to the requesters.
Select the Fulfill button on an Approved request, and it will move to the Fulfilled status queue.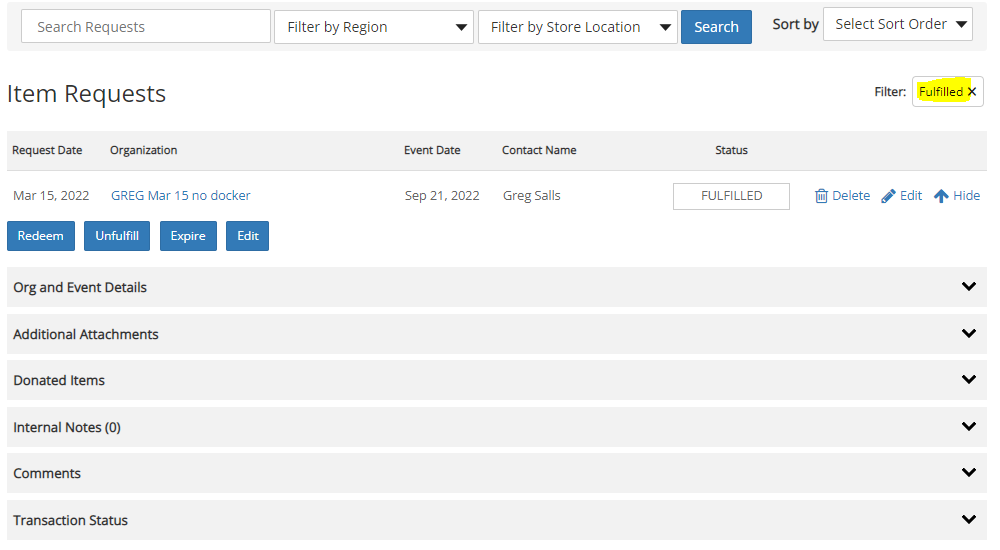 PRO TIP* If you do not have a certificate number ready during the approval phase, you can enter one at this stage to be tracked in the system.
(Note the requester will not have a certificate number unless it is entered at the approval step).