Once you have configured your GiftWorks Cloud with Quickbooks (see how here) you will be ready to post transactions to Quickbooks Desktop. GiftWorks Cloud can produce a transaction register that you can export in IIF format and import into Quickbooks Desktop. 
In GiftWorks Cloud, select "Setup" and then select "Financial and Accounting": 

Next, select the View Transaction Register shown here:

The transaction register will display all transactions. Select the transactions you would like to export from GiftWorks and import into Quickbooks Desktop: 

Once you have selected all of the transactions that you would like to export, click on "Post" on the top of the screen. You will then be prompted to choose how you would like to post your transactions: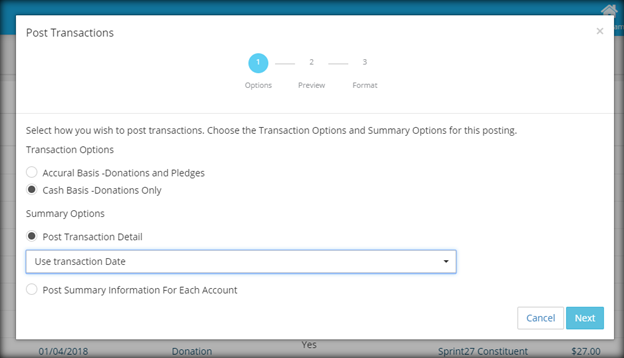 You will then be able to preview your selection, to ensure that it is in the format you prefer: 

The next step is to export your transactions in one of three formats:
Comma Separated Value (.csv) - Please read more about importing .csv files into Quickbooks Desktop on the Quickbooks website here.
Quickbooks File (.iif) - Intuit Interchange Format (.IIF) files are used to export or import QuickBooks Desktop data, to and from different platforms, for better management of company records. Read more about this file type on the Quickbooks website here.
Post to Quickbooks Online - this option is only available if you use Quickbooks Online.
Select your preferred file format, and then click "Post." The file will download to your computer. 

For an IIF file, open Quickbooks Desktop and select File --> Utilities --> Import ---> IIF File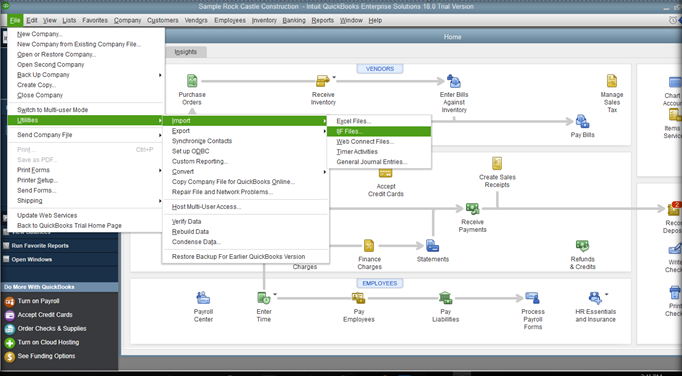 Select the file you downloaded from GiftWorks Cloud:

You will receive a message confirming that the data has been imported.