Let's Learn
Updating participant and team page content
Step 1: Navigate to the Event Builder tab in the admin console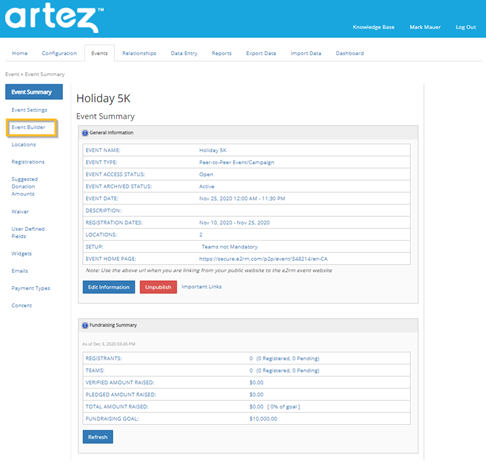 Step 2: Using the dropdown arrow next to the Event heading, expand the list to show Participant and Team pages, select the page you would like to edit first.
Adding content sections to the participant and team pages
Step 1: Navigate to the Content section and use the dropdown arrow to expand each section to see the pages available to edit. Below are some instructions for each content section.
Fundraising - In this section, you can choose to include unverified donations (cash/check donations that haven't been paid in yet) in the fundraising total on the page. You can also choose to display Event Details such as the Event Name and Event Start and End Date. You can also enable or disable the Fundraising Goal.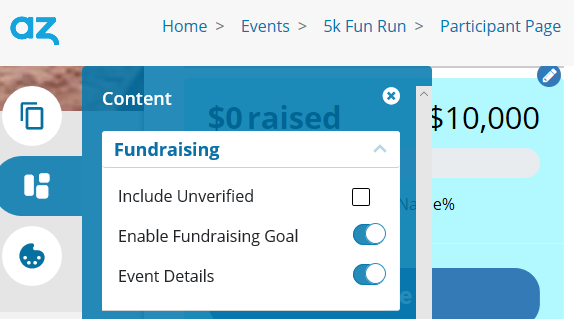 Image Gallery - In this section, you can upload a maximum of six images to display on the participant and team pages. If you add a URL to go with your images, then when the user clicks on the image, they will be redirected to the website in a new window. The Title field is to help you organize the image URL in the back end, it does not display on the public-facing page. You can also choose to display all your photos at once by selecting Grid or give the option for the donor to scroll through the images by selecting the Carousel.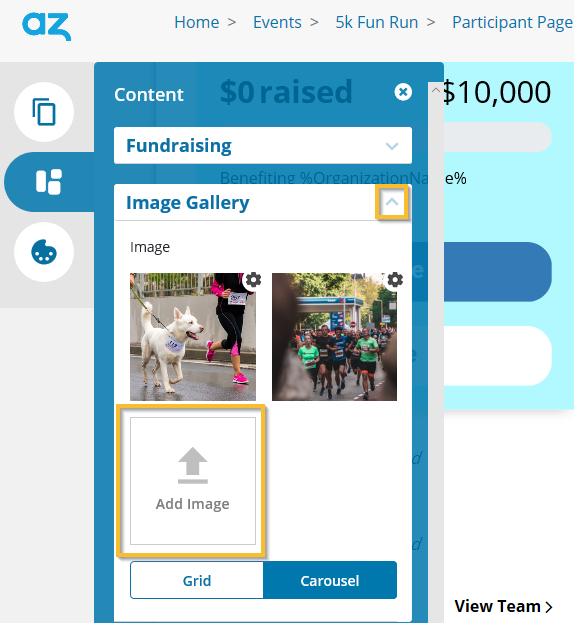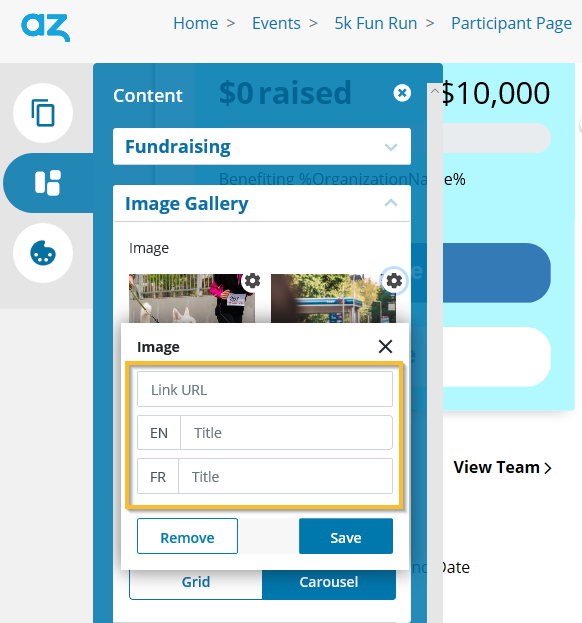 Video - In this section, you can add a link to one video which will display on your participant or team pages.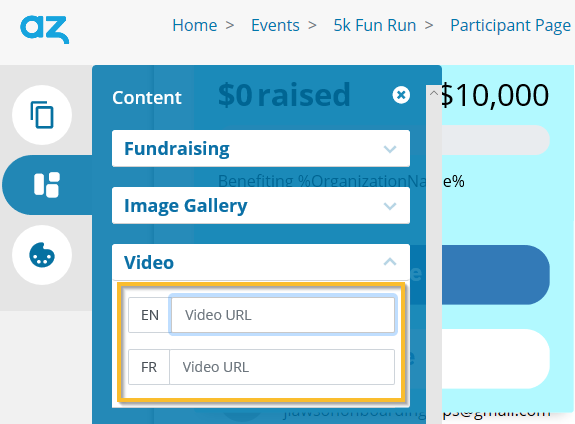 Message Board - In this section, you can choose to enable or disable the public message board entirely. If enabled, you will then have the option to display donations and/or personal messages on the message board.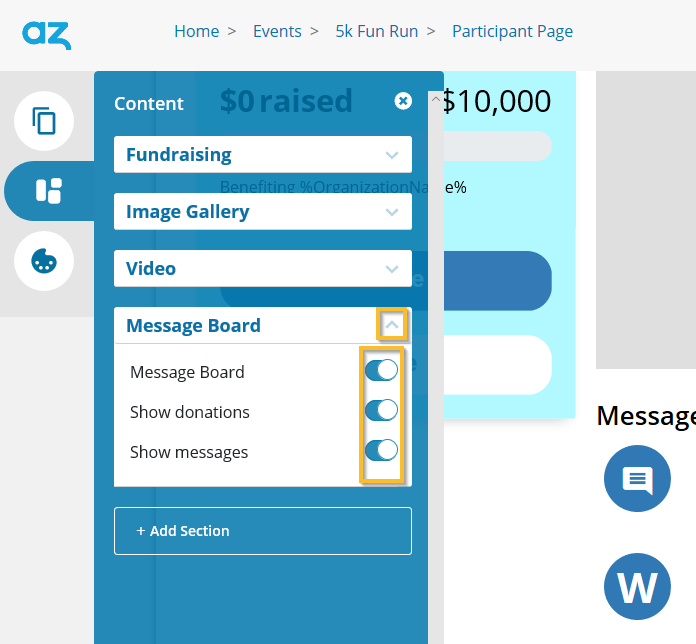 These sections are the same across the Individual Participant Page and Team Page, so remember to update both pages. The settings can be different from the Individual and Team pages.
Quick Tip!
Always remember to save your work using the orange save button in the top-right corner.