Return – If the transaction has already been settled a void is no longer an option. In those instances a hyperlink for a return (or refund) will appear in place of void. 

If the return hyperlink is clicked a message will appear asking the user to confirm the transaction should be returned.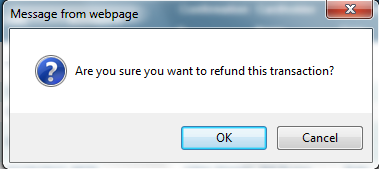 If OK is selected the transaction will be returned in both FastTransact and ArgoFire. Once returned the status of the transaction will change from Settled to Returned and the hyperlink will no longer appear. 
Merchant Admins can make a partial refund if the permission (the partial credits checkbox on the Payment Features screen) is set if not then they will have only full refund.
Merchant admin will be able to set or remove "Partial Credits" in Partner Portal under "Payment Features".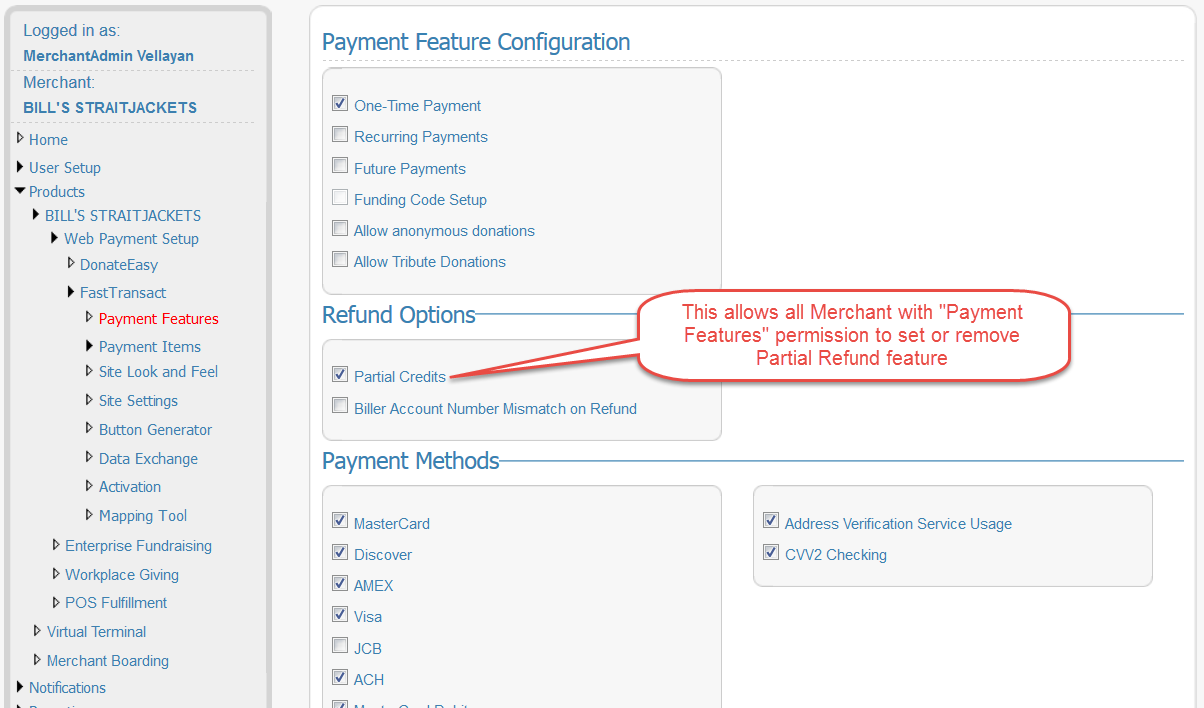 Once this is set then any merchant admin with "Edit Transactional Data" can do partial refund.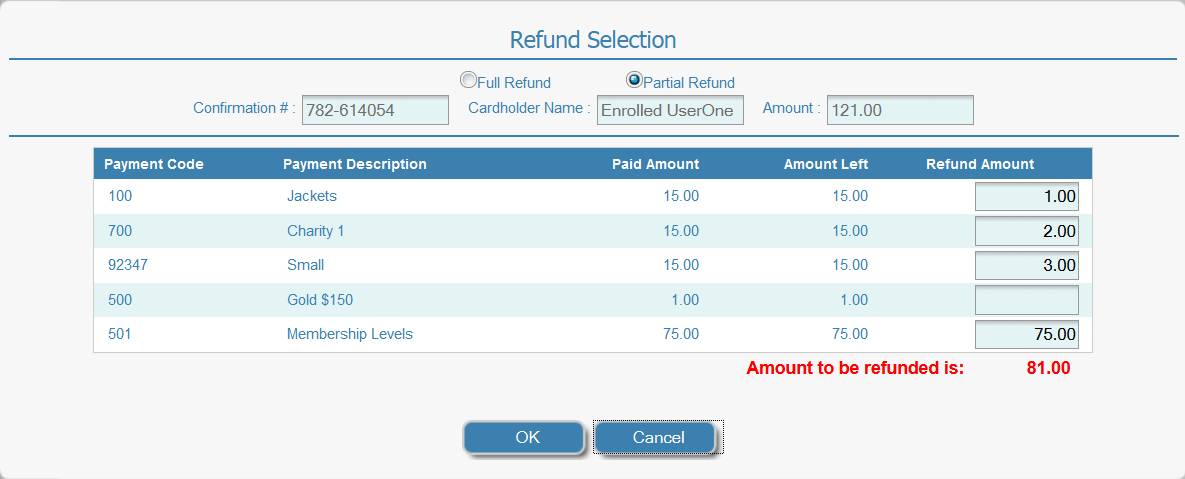 Now the merchant can repeat this process until there is nothing to return. The transaction report will show each line items and the amount that was returned.