The Panorama Event Builder allows you to quickly and easily customize the look and feel of your project.
To access the event builder, select the project that you would like to edit from your Active Projects list.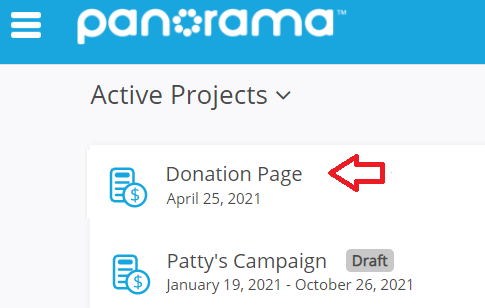 Select Open Builder on the right side of the screen.

From within the Event Builder you may toggle through the Pages, Content and Themes icons to edit the various components of your project.

Remember to periodically save your work while working on your project by clicking the Save button on the top right of the screen.
To see a preview of your project before publishing it, toggle to Live View.

When you are satisfied with your project, save your work and publish the project by selecting the Publish button. You may then click the Share button to retrieve a secure link to your project and/or to share your project directly on social media.