The snapshot report contains registration, team, and donation information in one report that can be downloaded and managed within Excel.
Step 1: Click the Reports Tab
The following page appears: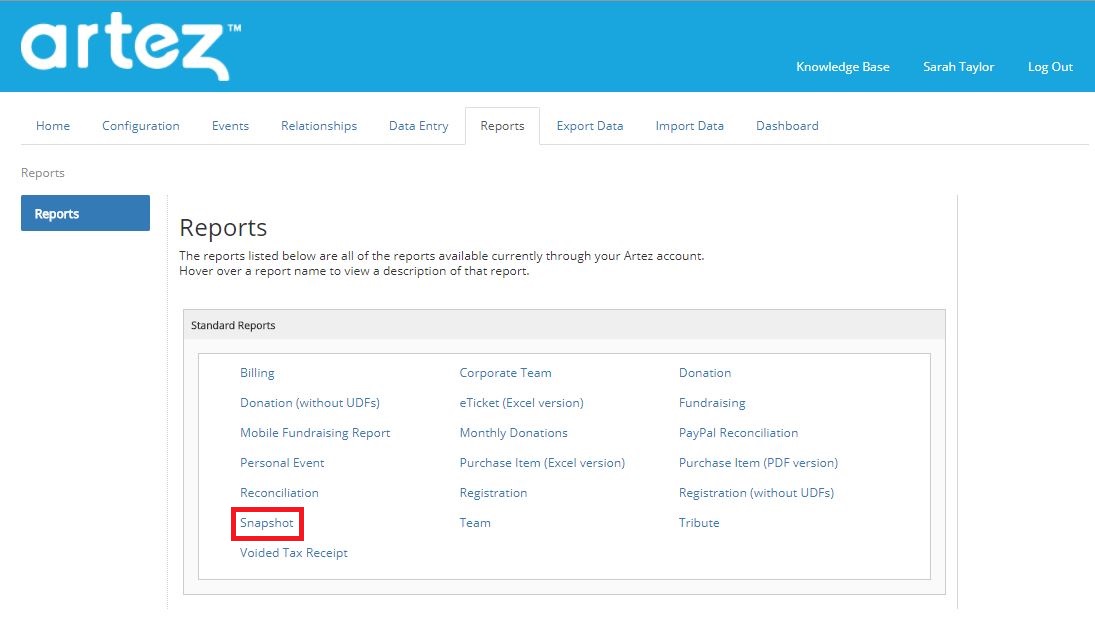 Step 2: Set Report Criteria
Select the Event: Click the arrow beside Event and choose an event.
You have the option to select more than one event for this report. Click the arrow beside Event and choose Select Multiple Events.
Click the box beside Select All to include all events OR click the box beside each event you want to include.
If you select only one event and it has more than one location, then you can select a location for the report.
Choose a starting and ending date for the event.

Click Run Report
The report will begin to download and you will be prompted to Save or Open the file.
Note: The URL referrer column reports the referral URL for each donation. The URL referrer is not collected for registrations.
 The following scenarios will display "Direct/None" as the URL referrer:
The donor accessed the donation form on a mobile device
The donor pasted the URL directly into the browser address bar
 The following donation types display a blank URL referrer:
- Monthly
- Offline Paid-in
- Data Entry
- Offline (Cash)