This report contains registration, team, and donation information for each individual. It can be downloaded to a variety of formats. It is also a useful tool to see which of your fundraisers have logged in via the mobile app and/or mobile web (refer to Mobile Source column).
Fundraising Reports are available in 2 formats:
DETAILS – FILE: displays information about each individual Registrant and their cumulative fundraising results. It can be easily exported to excel.
SUMMARY – FILE : Summarizes fundraising totals by Team, Individuals, and Direct Donations
Step 1: Click the Reports Tab
The following page appears: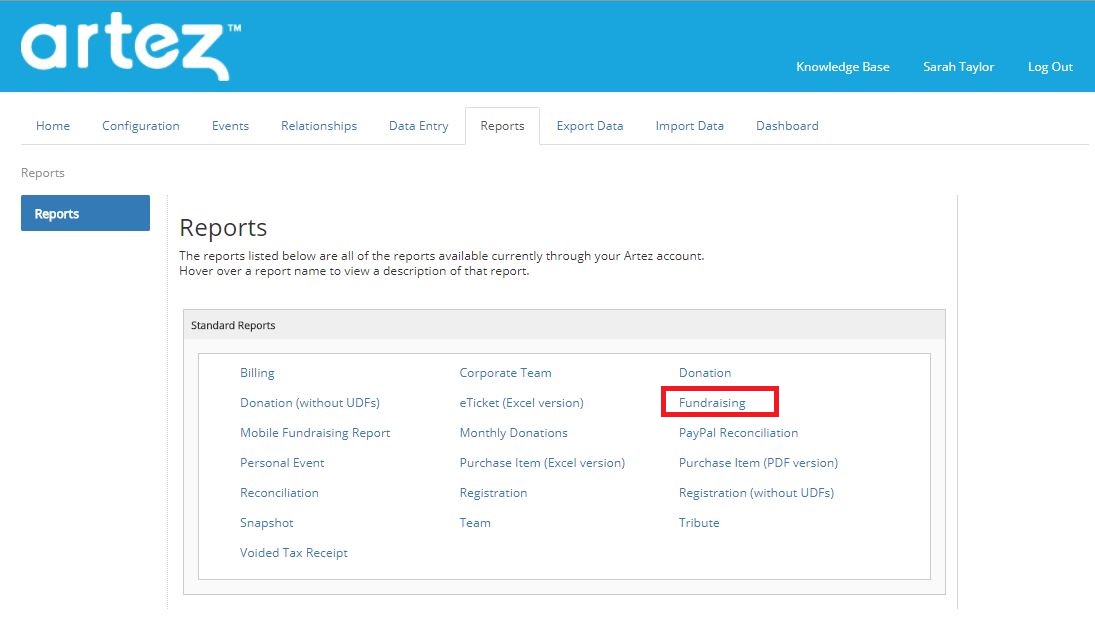 Step 2: Set Report Criteria
Select the Event: Click the arrow beside Event and choose an event.
If the event has more than one location you can choose a location for your report.
Select the Format:  Details – File or Summary - File
Select Report Criteria: Choose a starting and ending date for the event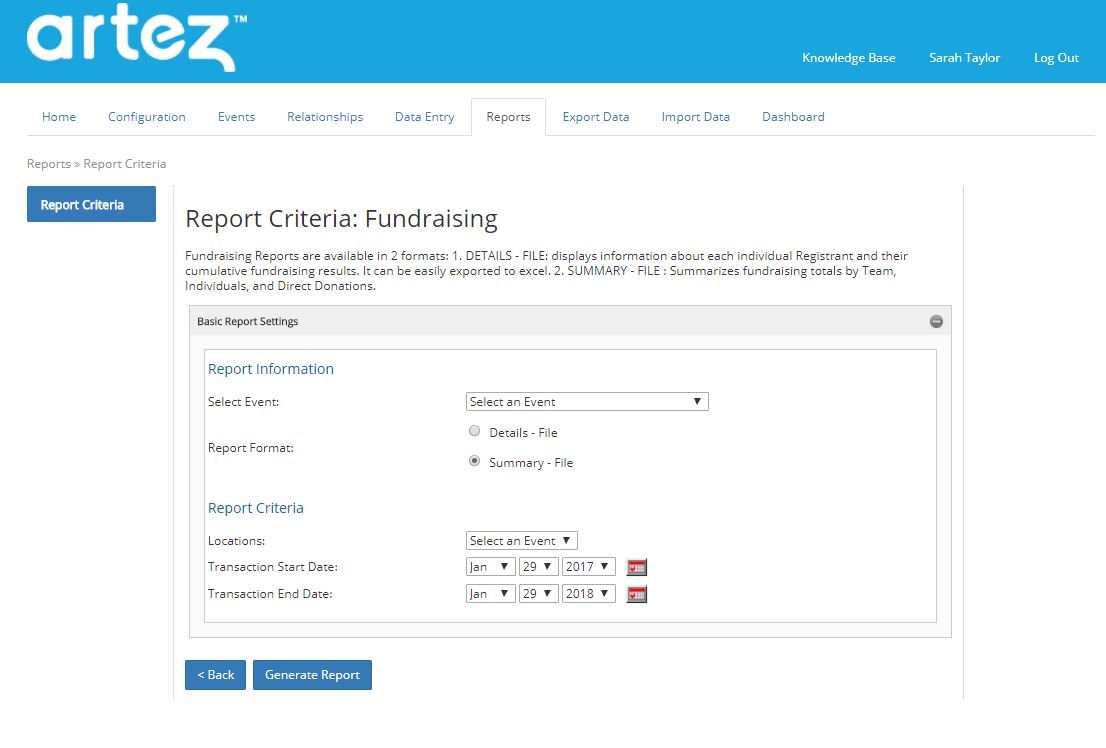 Click Generate Report 
TIP: Mobile Source column explained
Possible values are:
Android
Android; iPhone
Android; iPhone; Mobile Web
Android; Mobile Web
iPhone
iPhone; Mobile Web
Mobile Web
Blank
What do they mean?
iPhone: the registrant logged in using via the app on an iOS device
Android: the registrant logged in via the app on an Android device
Mobile Web: the registrant logged in via the mobile optimized pages