Use this report to reconcile PayPal transactions against reports from PayPal. This report lists the details of every PayPal Express Checkout transaction.
Accessing the Report
Step 1: Click the Reports Tab

The following page appears, click PayPal Reconciliation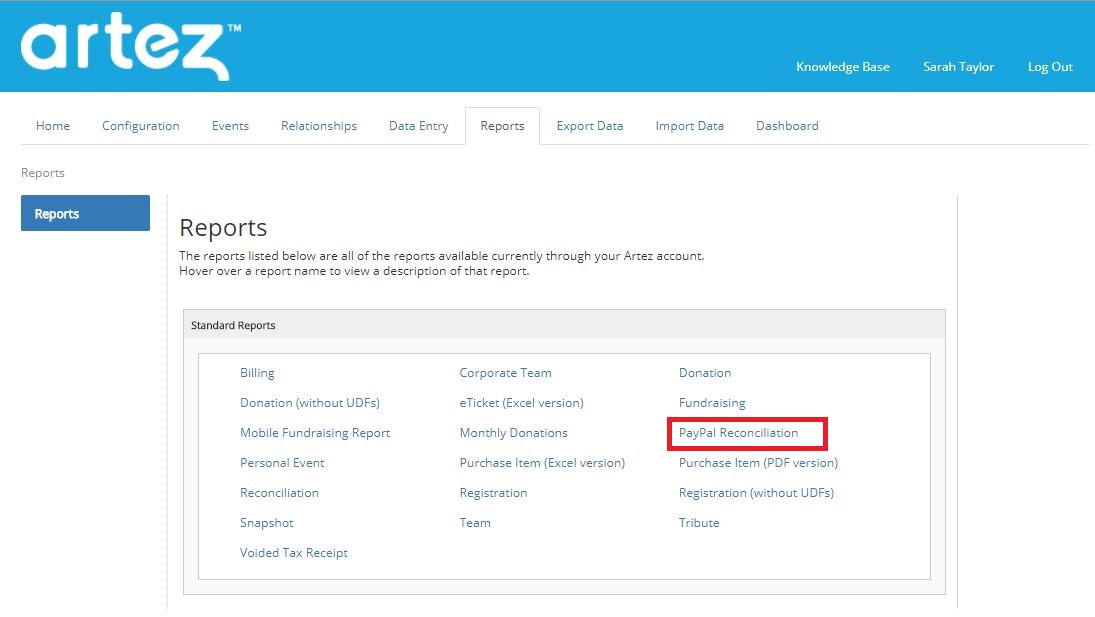 Step 2: Set Report Criteria
Select the Event: Click the arrow beside Event and choose an event.
You have the option to select more than one event for this report. Click the arrow beside Event and choose Select Multiple Events.
Click the box beside Select All to include all events OR click the box beside each event you want to include.
If you select only one event and it has more than one location, then you can select a location for the report.
Choose a starting and ending date for the event.
Click Run Report
And export to your desired format