This report contains donor information including name, address, donation details, dates and tax receipt information, as well as totals for number of donations and donation amounts.
Donation Reports are available in two formats:
SUMMARY: Includes totals for all Donors.
DETAILS: Includes details for each Donor.
Step 1: Click the Reports Tab
The following page appears, click Donation Report
With "Pick and Choose Reporting" you have the ability to choose which fields are displayed when generating a Donation or Registration report. Administrators may also save a customized version of the Registration Details or Donations Details reports for future use.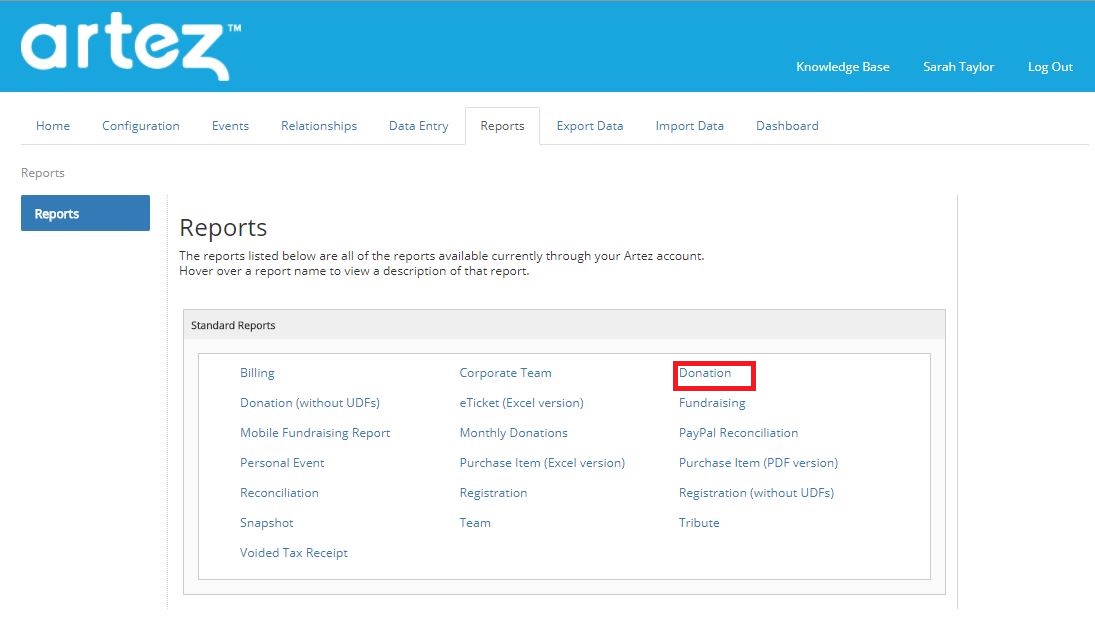 Step 2: Set your basic report settings
If you choose summary, be sure to set your locations and dates but if you'd like to choose details see the below for how to pick and choose your fields. 
Step 3: Drag the desired report criteria from the "Available Columns" table into the "Selected Columns"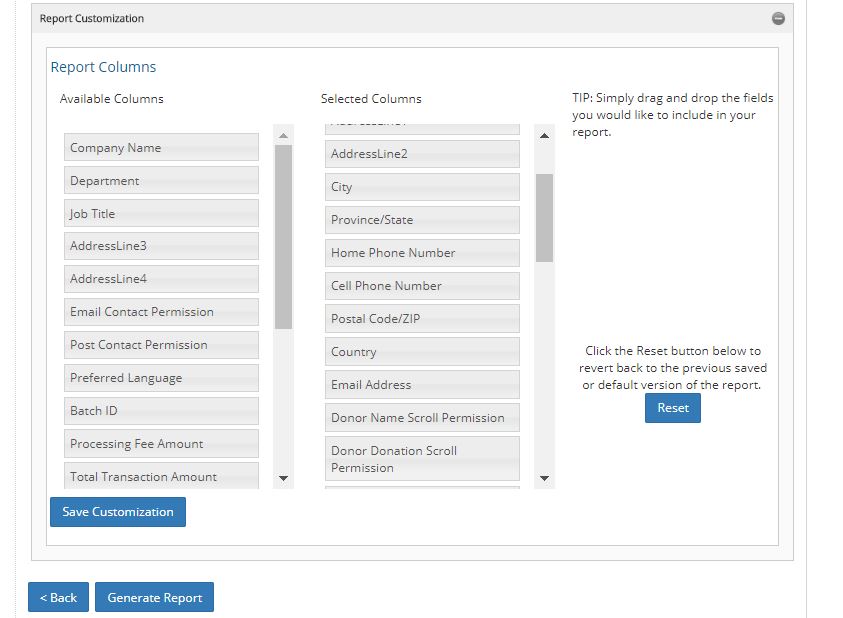 Step 4: Click Generate Report
Tip: Click "save customization before generating the report to save your selected columns for future use.