The monthly donations report contains registration, team, and donation information in one report that can be downloaded and managed within Excel.
Step 1: Click the Reports Tab
The following page appears: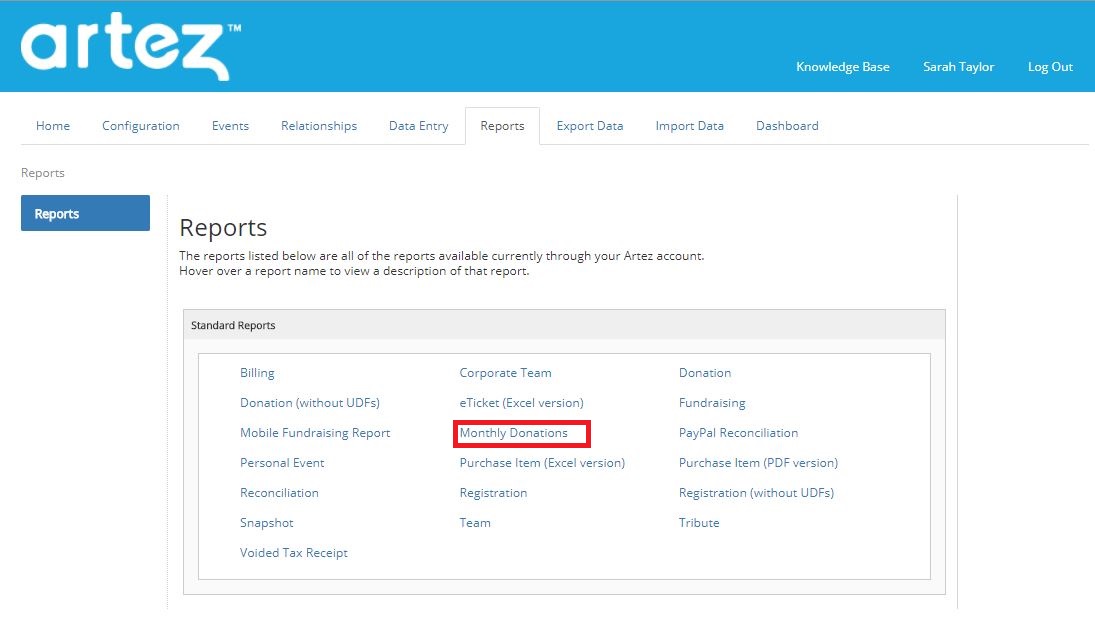 Step 2: Set Report Criteria
Select the Event: Click the arrow beside Event and choose an event.
Click Run Report
The following page appears where you can select the format to export your report.