How to customize and update ApproveforGood Site Content
Add verbiage to your request form to introduce your donation program and clearly identify any donation guidelines, click Setup tab > Site Content
On the Site Content page, you can also add the following:
Marketing Questions (custom questions that may not be on the standard form)

You get 1 Free Form field and 10 Yes/No questions

About Us 

Links (as many as you would like to add to direct traffic to your website and social media)

Thank You Page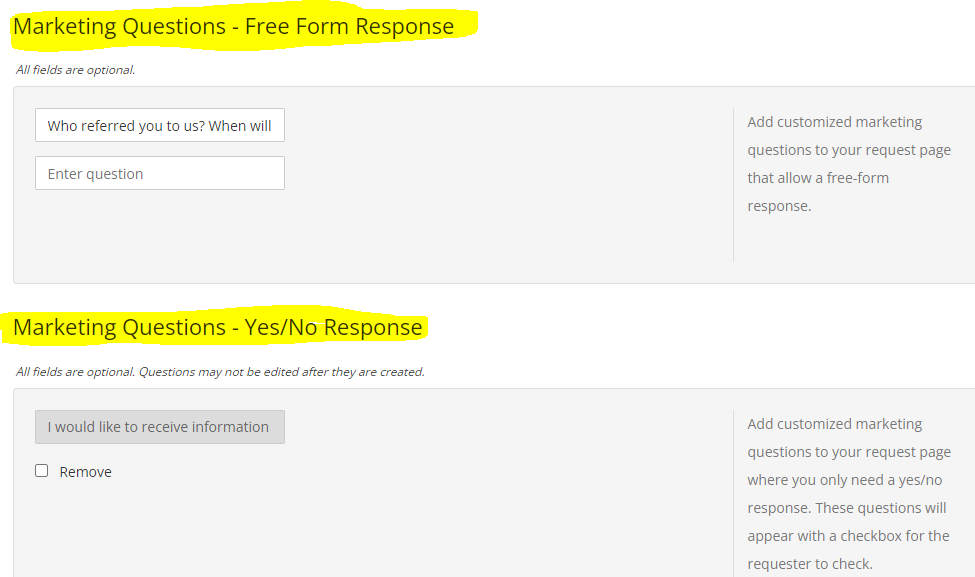 The "About Us" field is required.
You want to put all company information here to tell NPOs about your company
Add Links to additional sites as well.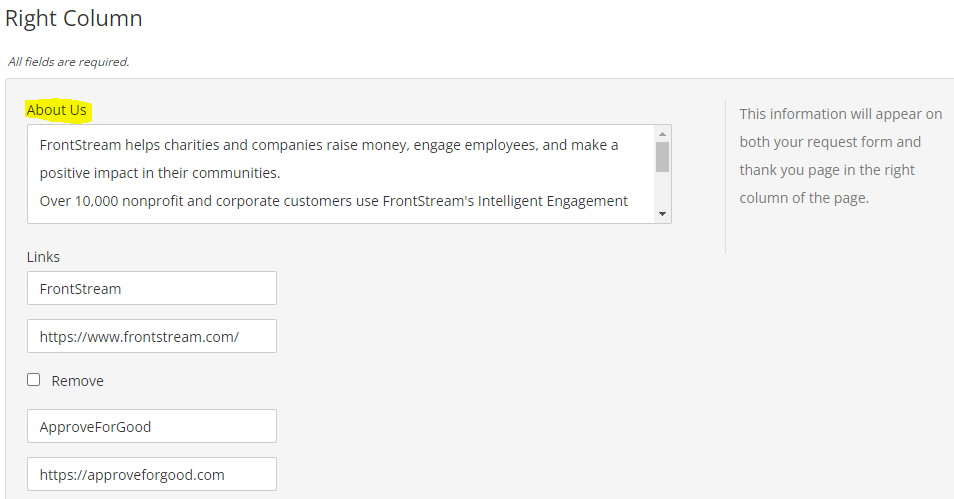 You can customize the verbiage shown to requesters once they've successfully submitted a request.

Click update Site Content when complete

NOTE: All fields can be changed at any time!