How to Approve an Item Request
You're ready to Approve an Item Request sitting in your Pending queue, now what?
If a request is deemed ready to be approved, select an item to grant from your Pending Item Request dashboard or within your custom "Donation Items" menu by clicking Setup>Donation Items.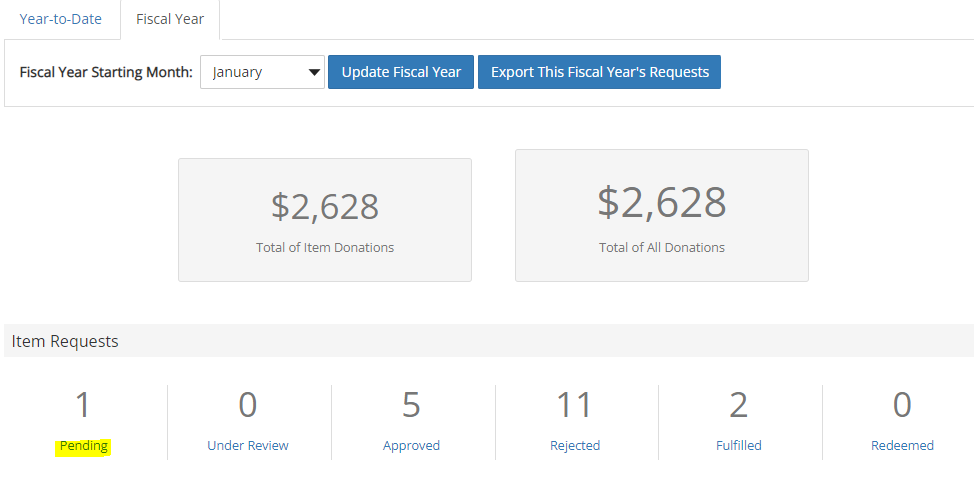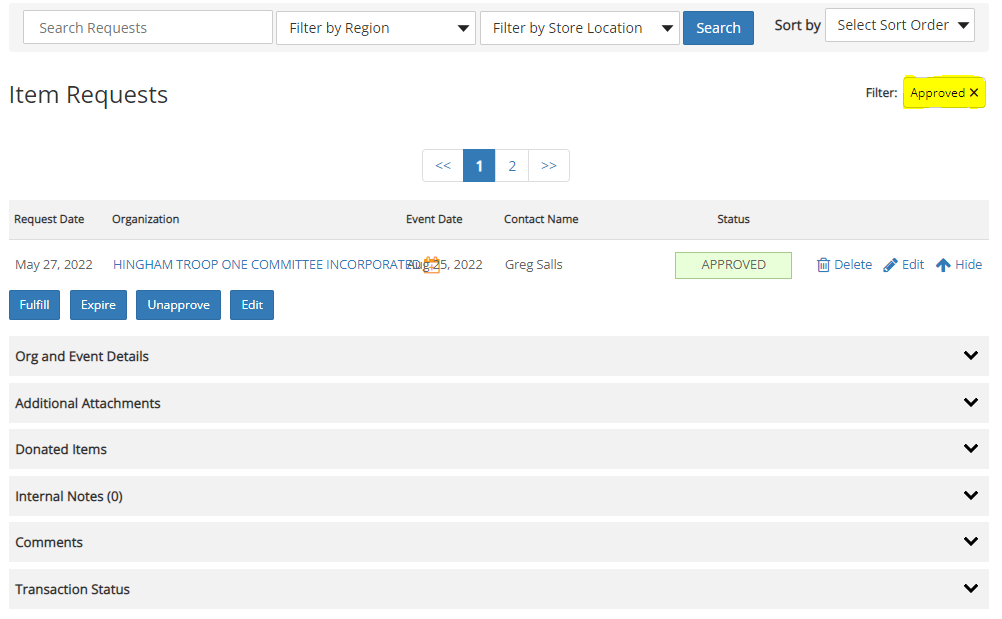 Approving through the Donation Items field, allows for the item to be associated with a certificate number and an expiration date with the item if applicable.
A Donation Item may already exist or your company can create a list of items you most frequently donate to requesting organizations.
This list is included in the approval dropdown box every time you approve a request, and there is no limit to the number of items you can have.
Approve for Good allows the business to limit quantities of items by filling in the quantity field when building your items.
Please attach any specific terms or conditions surrounding that item in the item description field and those details will be pulled into the approval email.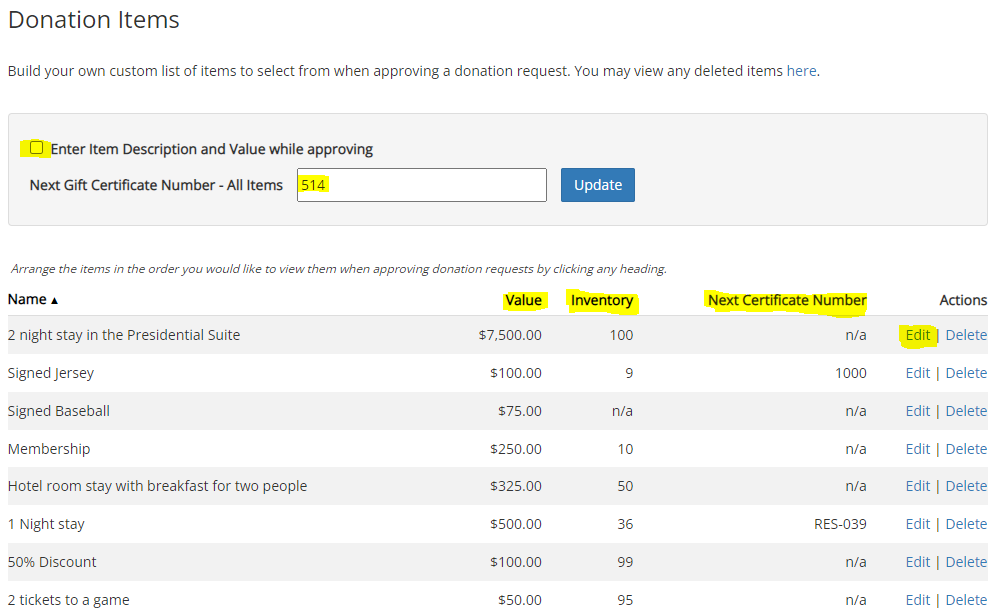 Once you hit Approve, you have the ability to proof read your Approval template where the system pulls important request details automatically such as, name and event date.
The Approval Email sent can be customized or add in additional text to the auto-populated Approval email if desired.
Use the Preview Email link to double check your message before sending it out. Once you hit Send, the Approval email with be sent and the request will automatically move from Pending to Approved.
Note: An item's name and value cannot be edited once saved.