In addition to your email bid alerts, you can also receive bid alerts via text message.
Please note that text alerts are turned on by default.

To turn off text message alerts:

1. Log in to your bidder account on biddingforgood.com

2. Click on My Account in the top left-hand corner.
If on mobile, Click More > Text Message Alerts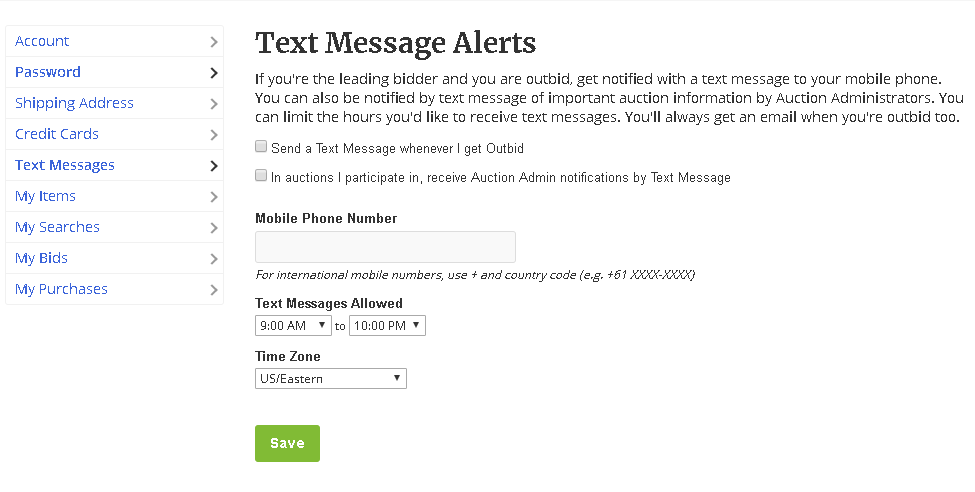 3. Click on Text messages. In this section, uncheck the options Send a Text Message whenever I get Outbid and In auctions I participate in, receive Auction Admin Notifications by Text Message

4. Click Save

You can come back to turn on/edit this setting at any time.