In addition to your email bid alerts, you can also receive bid alerts via text message.

To turn on text message alerts:

1. Log in to your bidder account on biddingforgood.com

2. Click on My Account in the top left hand corner.
If on mobile, Click More > Text Message Alerts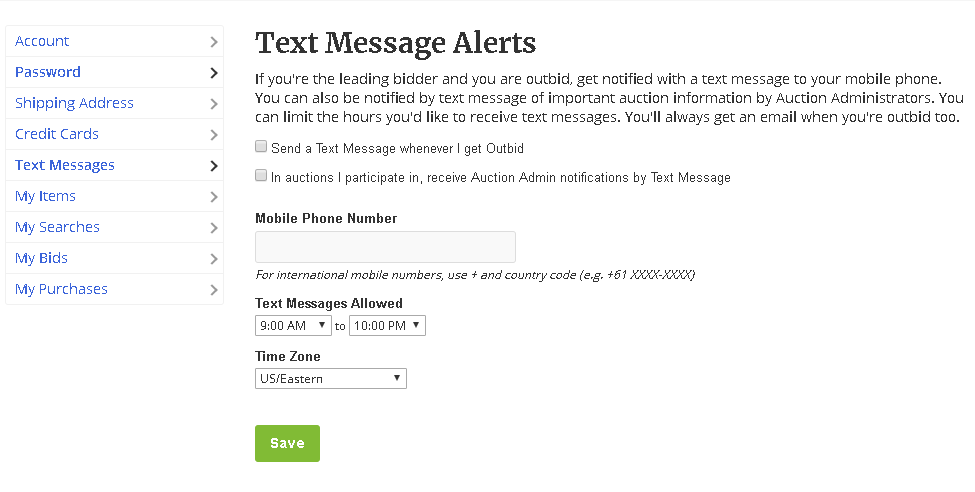 3. Click on Text messages. In this section, check off "Send a Text Message whenever I get Outbid"

4. Enter your mobile number and what hours you would like to receive the text message alerts

5. Click Save

You can come back to turn off/edit this setting.