Electronic payment systems are used to process credit card payments for registration fees and donations.

Step 1 Click the Configuration Tab
When you first go to this page, no providers will appear until you set them up. Once you have set up a provider, you can change the setup information by clicking the Details link beside a provider.
If you would like to have the system send out a notification email whenever gateway information is changed, type the email address below Administrator Email Address. This provides added security.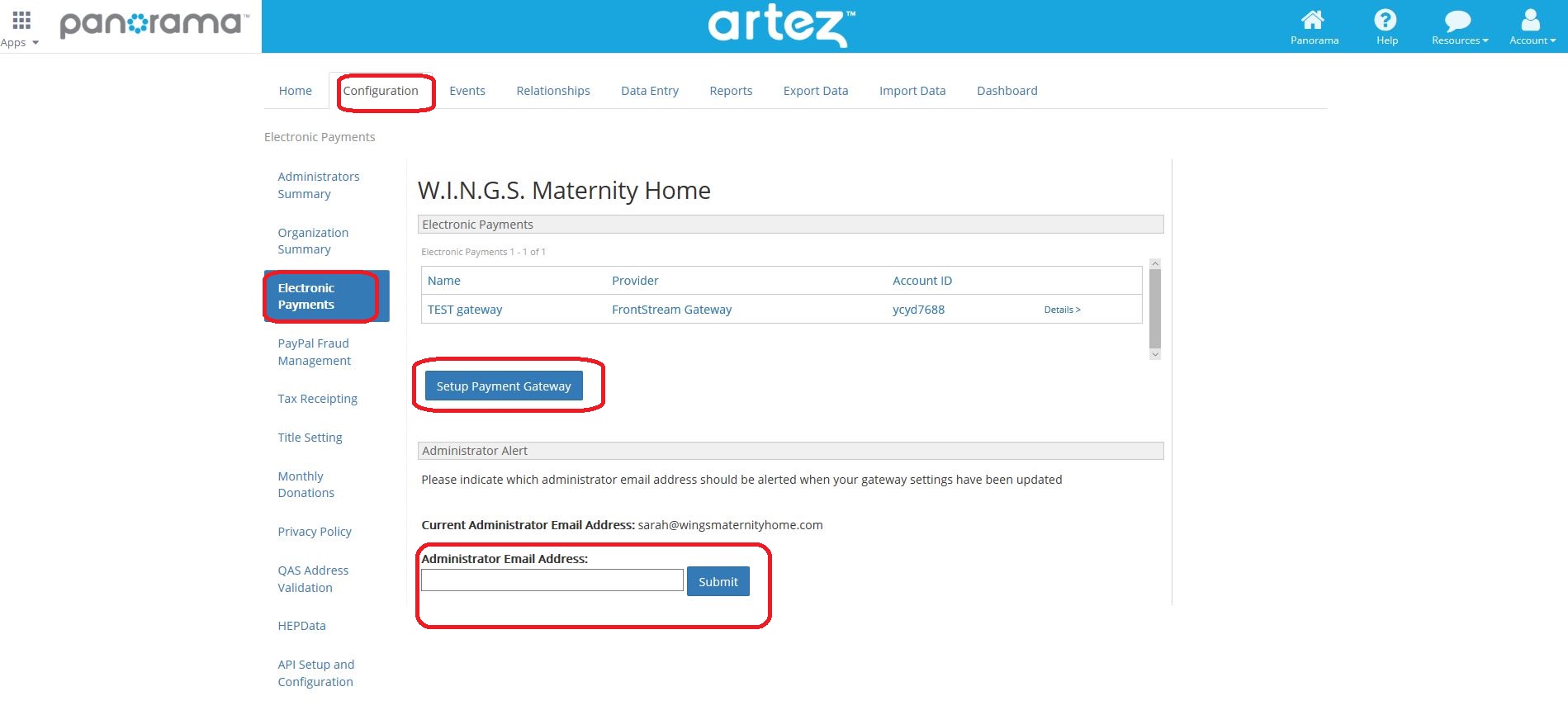 Click Setup Payment Gateway to choose your gateway provider, enter your credentials and to enable security features such as CSV.  If you would like to turn CAPTCHA on or off on your account, please contact your Account Manager.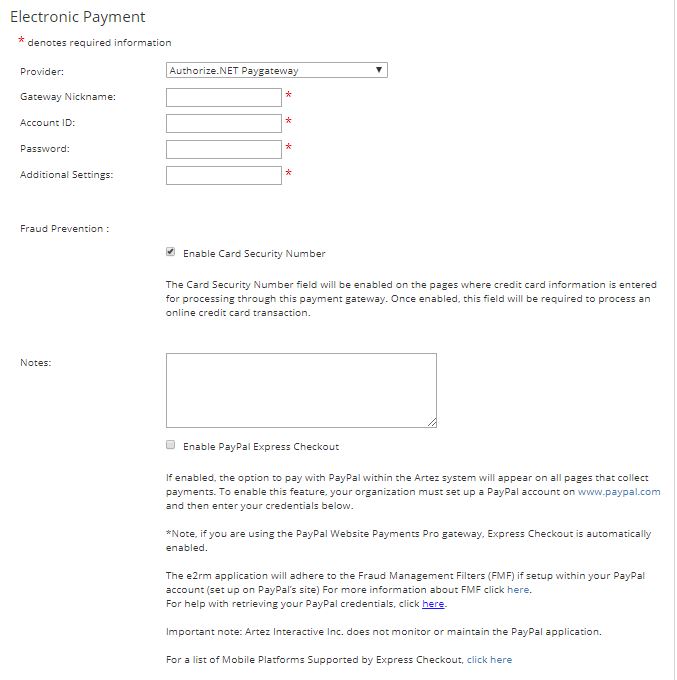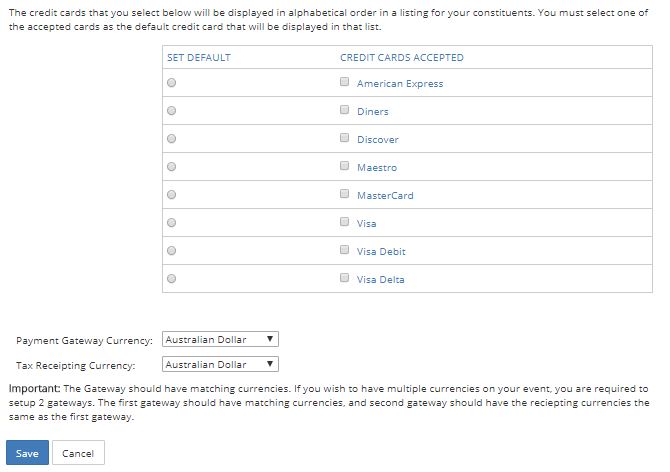 Fill in the above page as follows: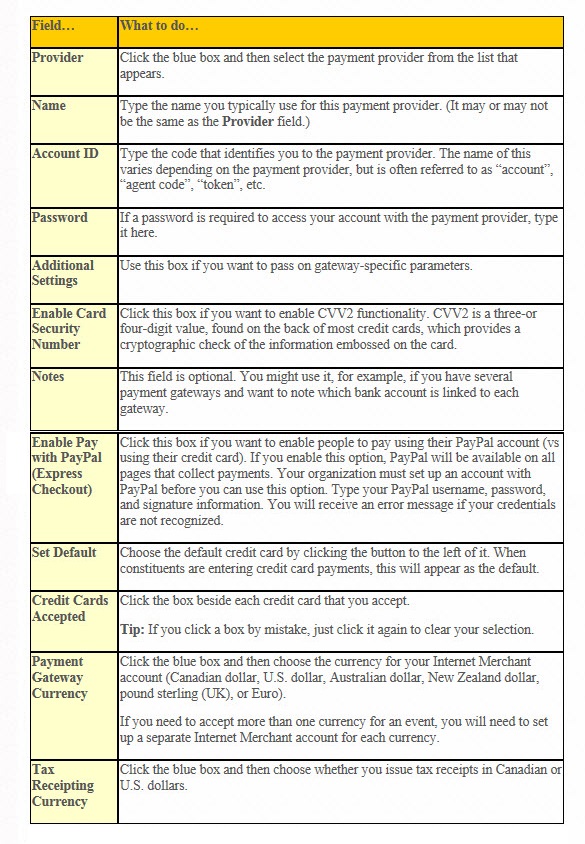 Did you know? FrontStream Gateway processes all major credit cards including Visa Debit. If you are interested in accepting Visa Debit cards, please contact your account manager for more information. 
Tip: Organizations using the PayPal Website Payments Pro gateway or those that have PayPal Express checkout enabled, have the option to enable PayPal Monthly donations. You will need to enable the option within Paypal before enabling this option. Click here for more information. 


Tip: If you select Enable Pay with PayPal (Express Checkout), a new tab, the PayPal Fraud Management tab will appear on the Configuration menu as shown below:
Use this page to display the list of pending transactions and accept or decline them.
Important: It is important to accept or decline pending transactions often because the registrant, donor, or purchaser will receive a message that their transaction is pending.