Access rights determine what an administrator can do. For example, someone may only need access to one menu item or tab, while others require more access. This section explains the access rights available and how to grant them to people.
The following link will take you to a table that explains what granting a person access rights to various parts of the system will allow them to do. Specifically, you are giving them access to use certain menus on each tab.
Step 1 From the administrator page, click Administrator Access Rights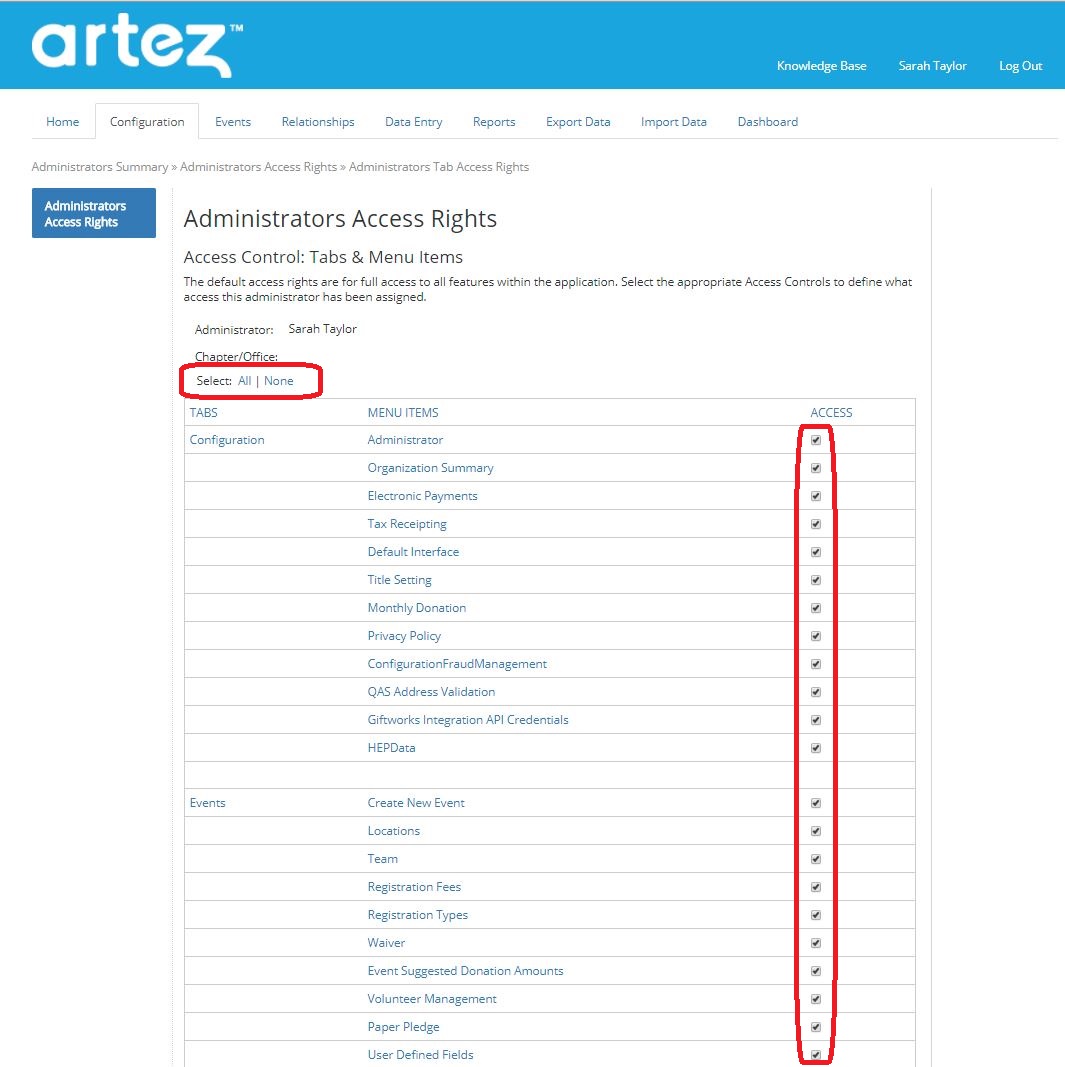 First, choose which tabs or menu items you want them to be able to access. (The default is to allow NO access.)
Second, choose which events you want the user to be able to access. (The default is to allow access to ALL events.) If you decide not to give the person access to all events, you will be able to specify which locations of which events the person can access.
Step 2 Granting Access to Tabs/Menu Items
Click 'Details' as per the below screenshot. Click the box to the right of each item you want to grant access to.
Tip: To select all boxes at once, click All at the top of the page. To deselect all boxes, click None.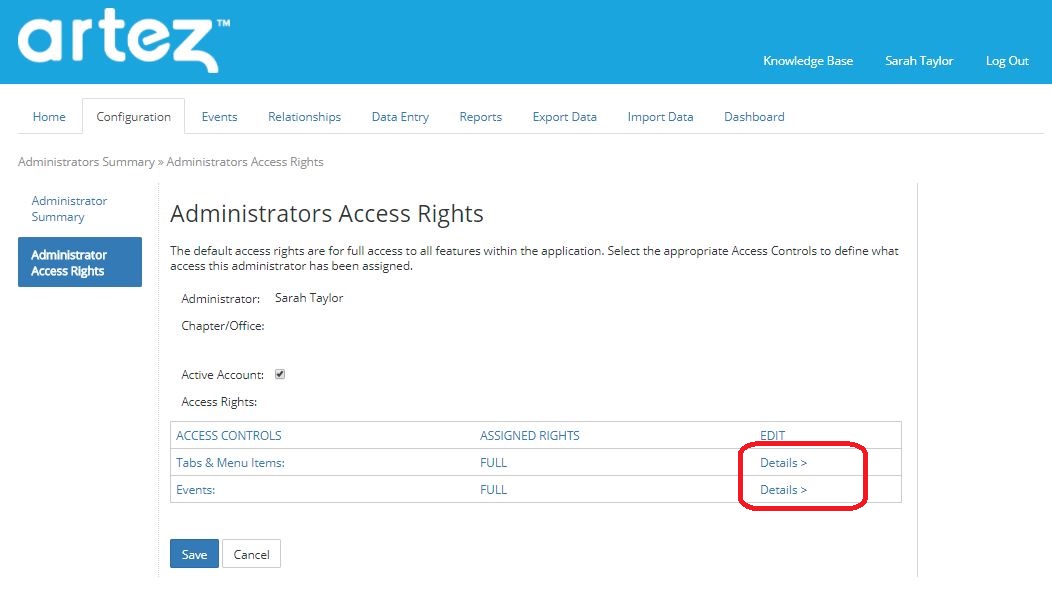 Step 3 Granting Access to Events
Click 'Details'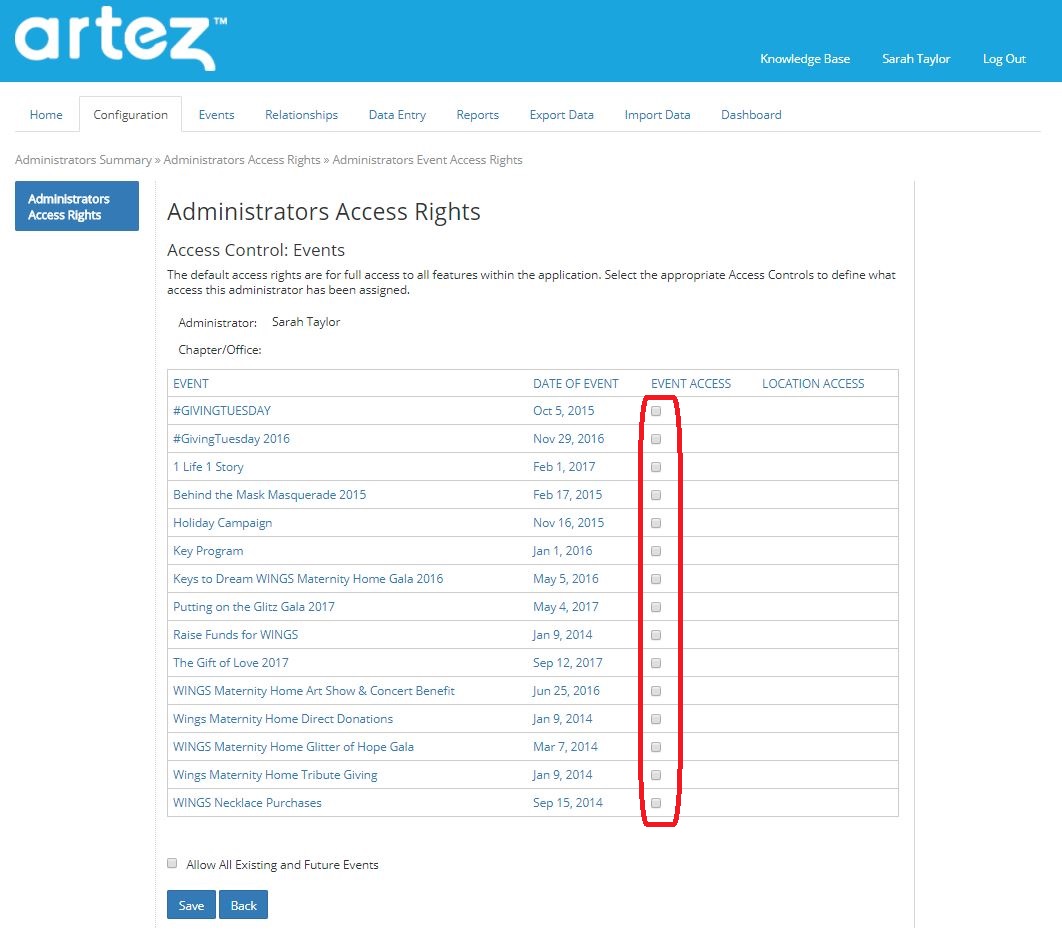 To limit access at the event level, uncheck the corresponding box and click save.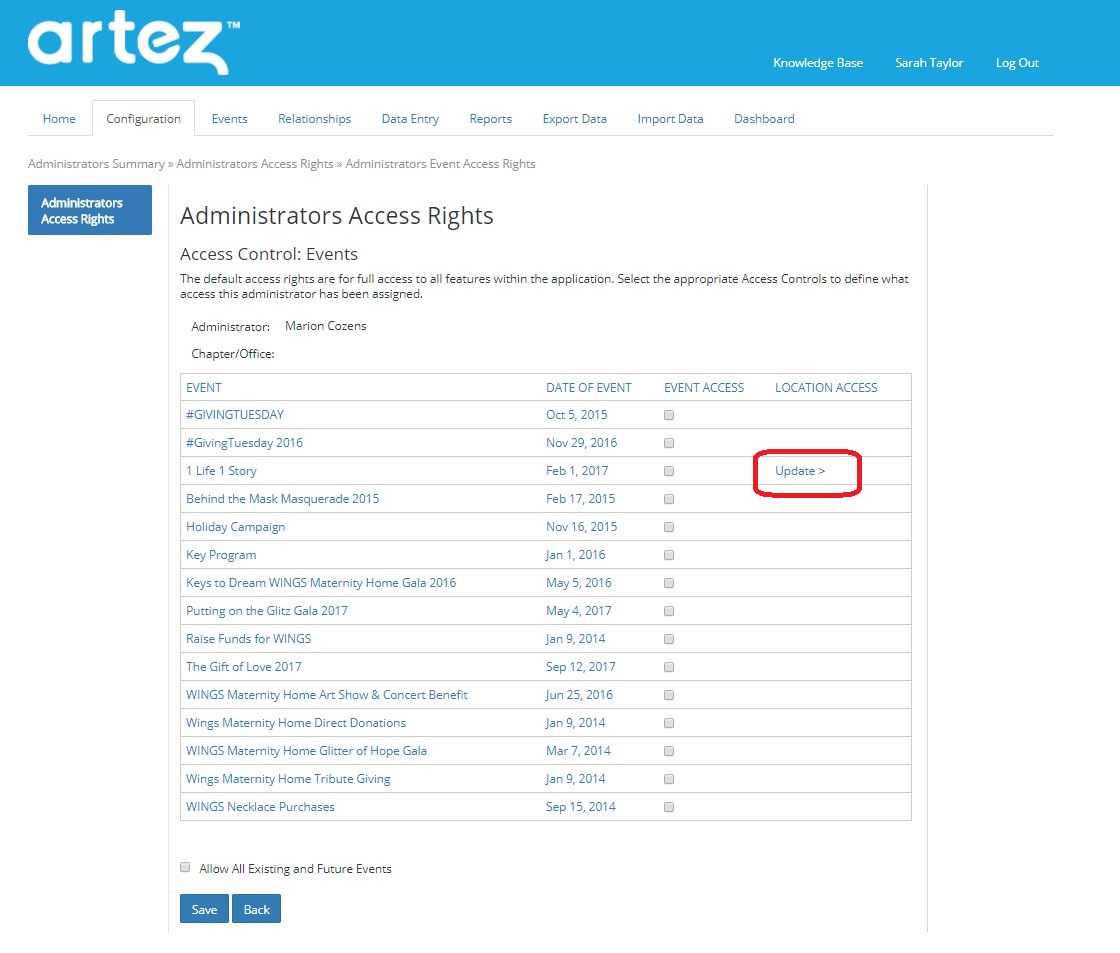 Select the Event(s) you wish to allow access to.
If you want to choose which locations of the event the person can access: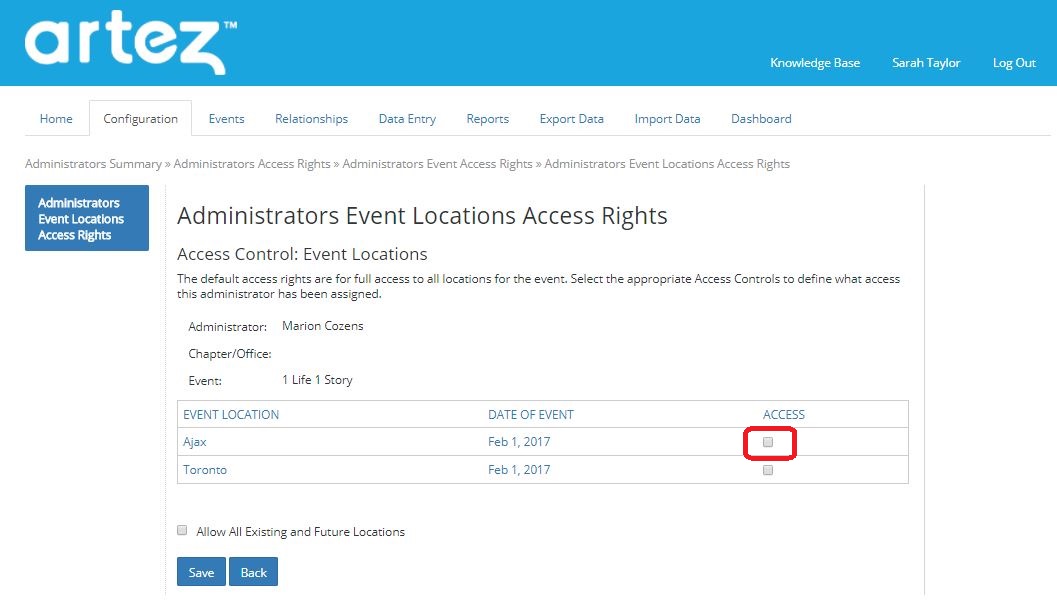 Click the Save once you select which locations(s) the administrator should have access to. 
Tip: Only administrators with access to ALL events will be able to use the Data Entry tab.