When you first get access to the FrontStream platform, one administrator will be set up for you. That person will be the main administrator and must set up everyone else who needs access.
Click the Configuration Tab
Setup Administrator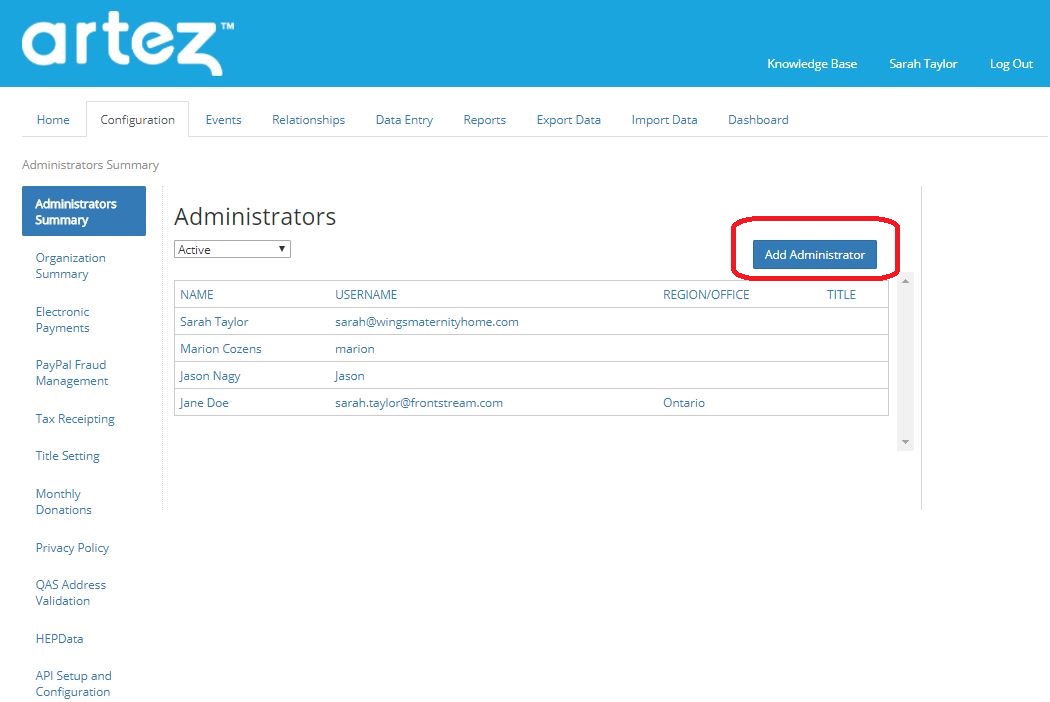 Enter all administrator information and select if you would like to give the new administrator Full Access or Partial Access.  If Partial Access you will need to set the users Password and set their permissions shown in the next step. If you grand Full Access to your new administrator they will have access to Panorama and upon set up completion they will receive an email to set their password and log in for the first time. 
Note:
Partial access means that administrators do not have full access to all Events - no Panorama access
Full Administrator Access means the administrator has Full Events Access - Panorama access granted
Note: an email is now required for adding administrators.  If you have issues adding an admin with an email address, it might mean that the email is already in use.  You will need to make sure the email address you are using is not tied to any of your events as a registrant.  If it is, you will need to use an alternate email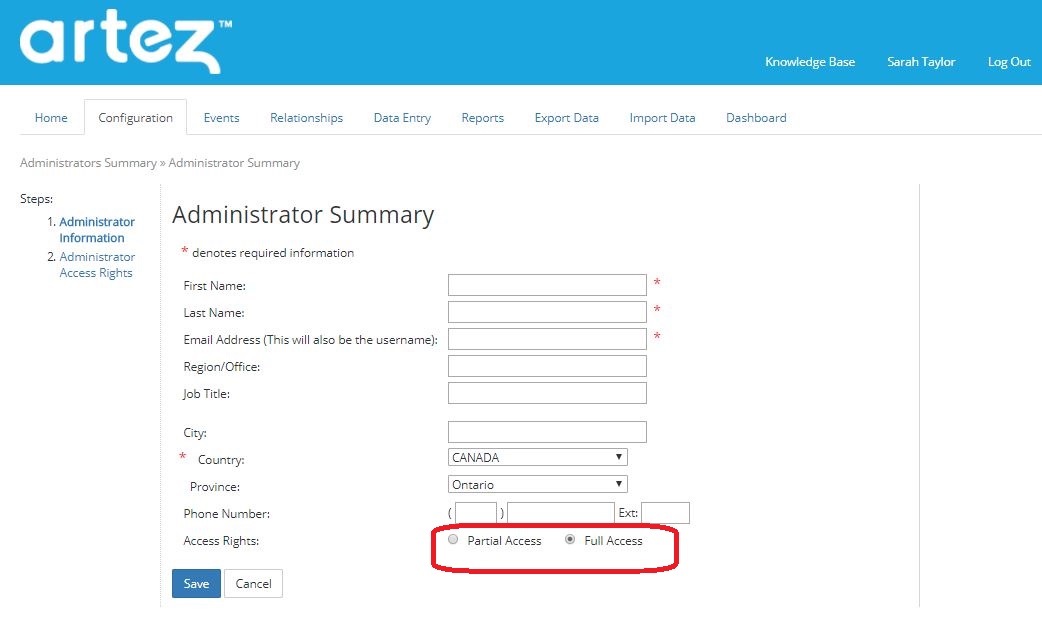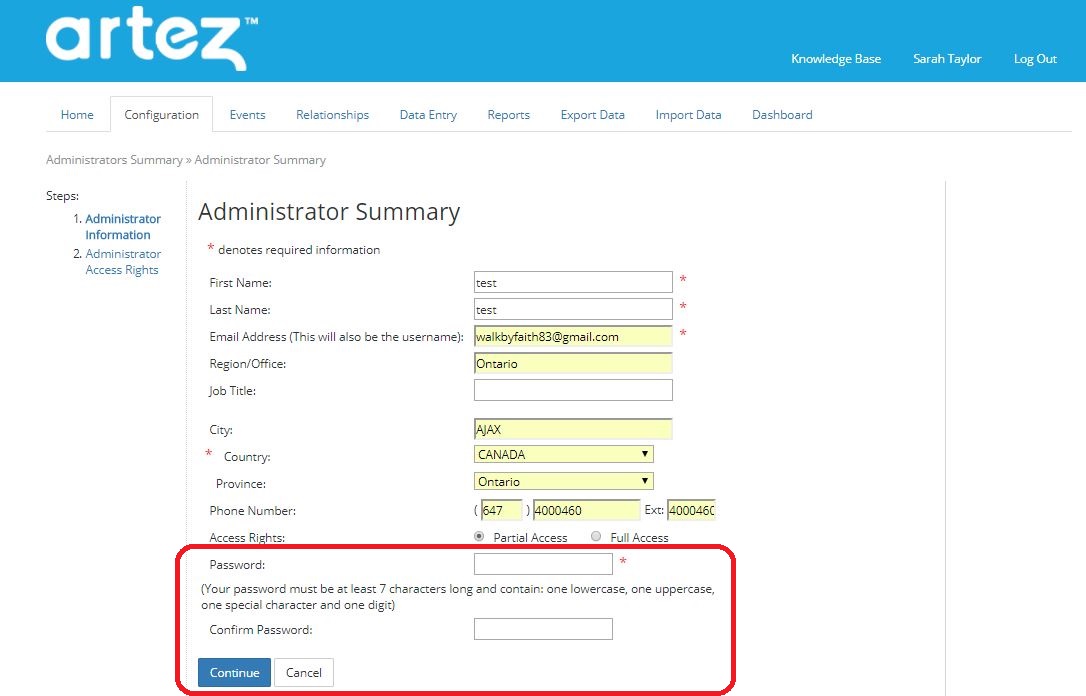 Proceed to the Access Rights section and set the administrator's access permissions.