Step 1 Click the Data Entry tab
Select the batch you will be updating with Registrants and/or Pledges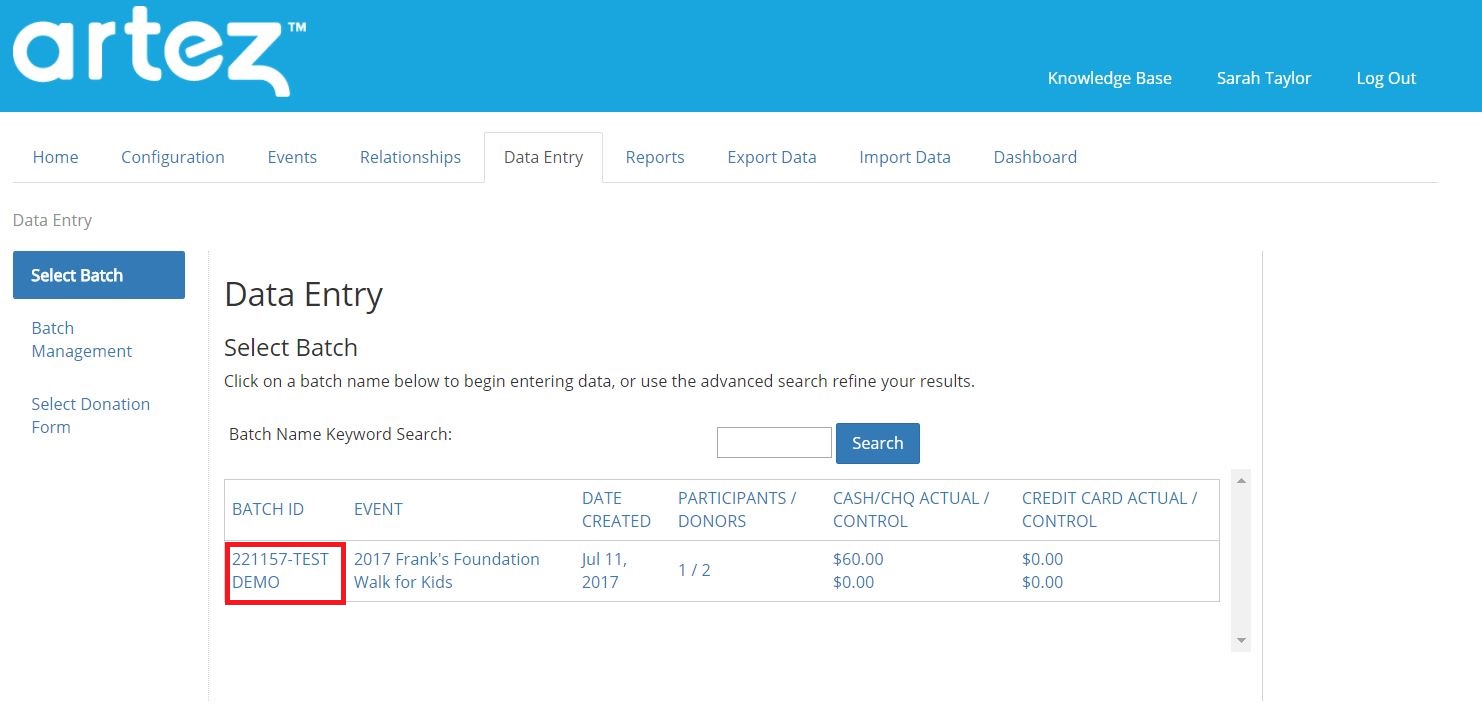 Step 2 Click Find or Add Participant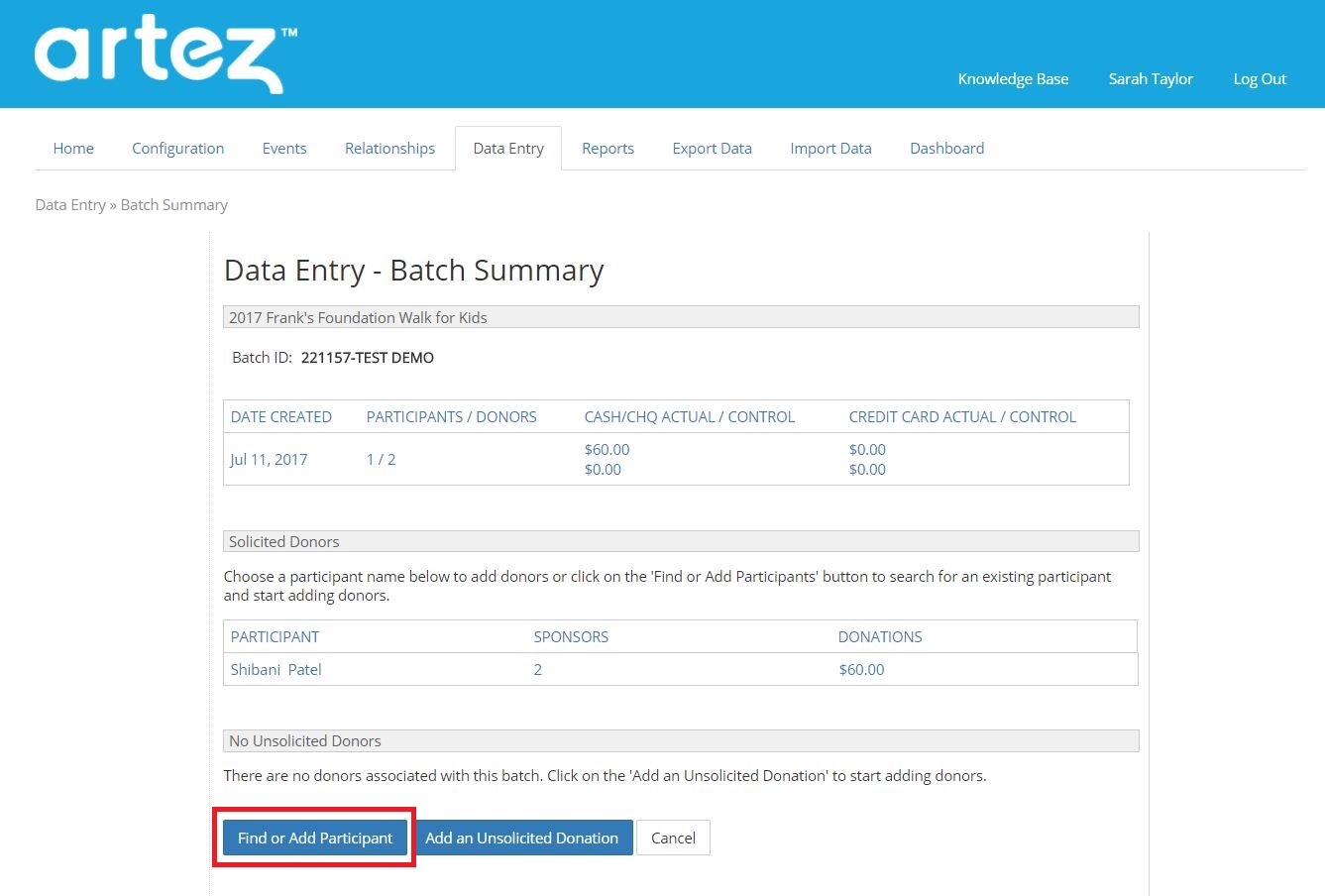 Enter the required information (first name, last name, address, city, postal code, country, phone number and email).
Tip: The data entry contact form is editable in the associated Event in the Content section.
Tip:  If you are adding a team captain, choose the "team member" radio button and proceed with creating the team. 
 Important: If you are creating a new registrant and would like to enable them to log into their personal fundraising page online, you would select the box Setup account info for this participant so they can log in.
In order for this checkbox to appear, you would need to have enabled the Registration Confirmation – Data Entry email within the event. The participant would receive an email which has a link to create a password to log into their personal fundraising page, along with a system generated username.
Step 3 Select Registration Type and Save

If applicable, enter their participant type (Individual or Team Member), and answer their permission questions. *You can do the same with teams (searching or adding) in the Participant Team section of the same page.
Lastly, if there is a registration fee, you can select the Cash/Cheque option (you can enter the cheque number here), or the Credit Card option. If there is no registration fee, bypass this area.
Click Save and Add Sponsor, if you would like to add a donation to this participant record
Click Save and Add Participant, if you would like to register another person.