Scenario: Your participant Anna sent you a pledge form along with the cash donation she's collected from her donor Peter. She wants you to add Peter's cash donation so it can be counted toward her fundraising total.
Find out how you can add Peter's donation.
Step 1 Click the Data Entry tab
Select the batch you will be updating with Registrants and/or Pledges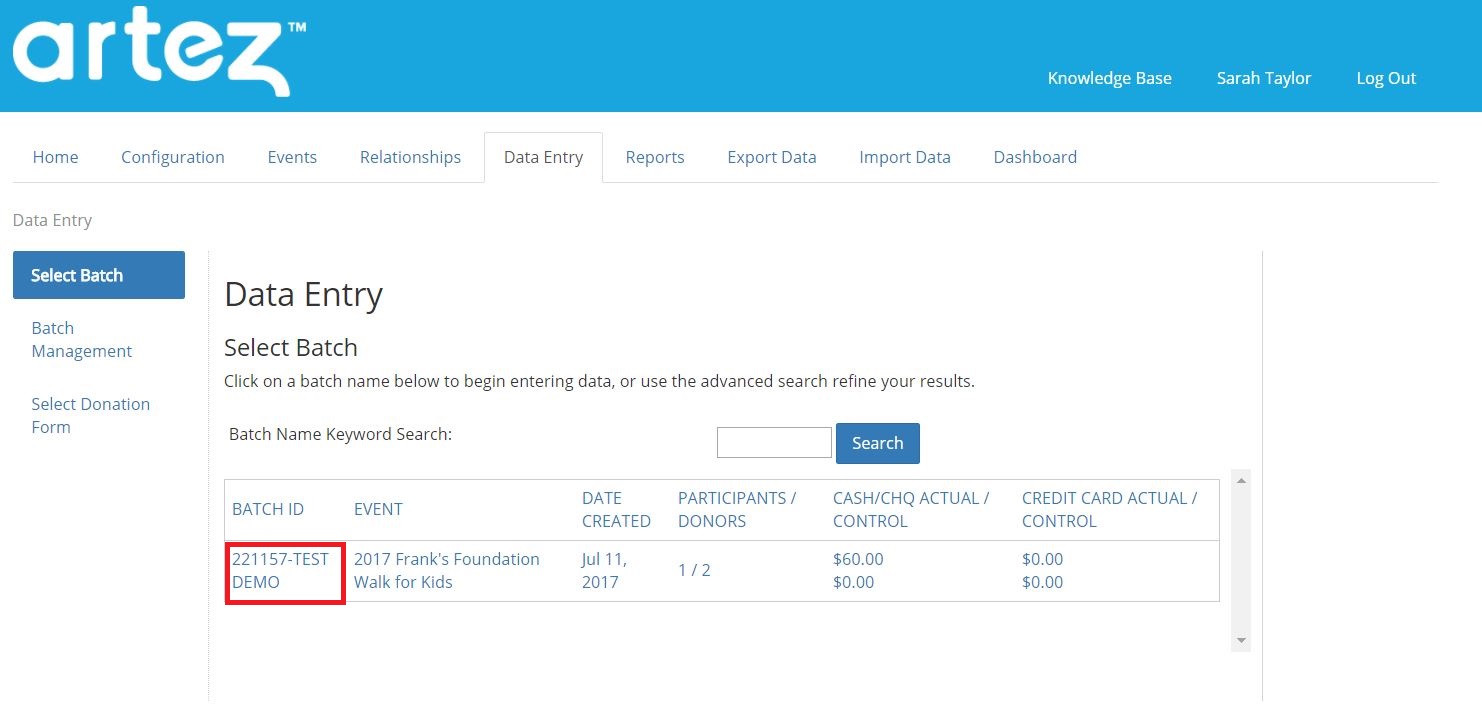 Step 2 Click Find or Add Participant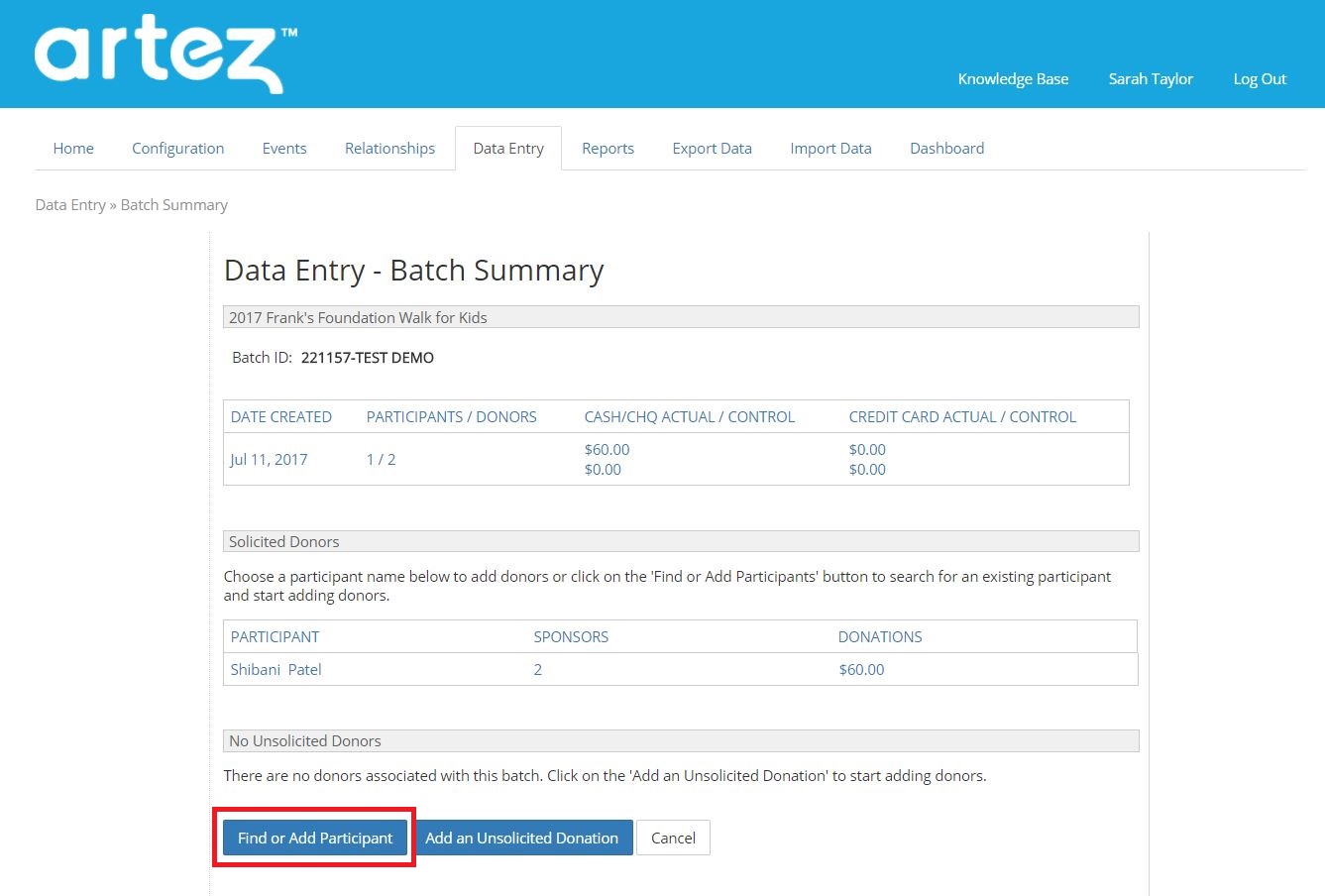 When searching an existing participant, search by Last Name.
Step 3 Add or View Sponsors

Click Add or View Sponsors, and enter the donation information.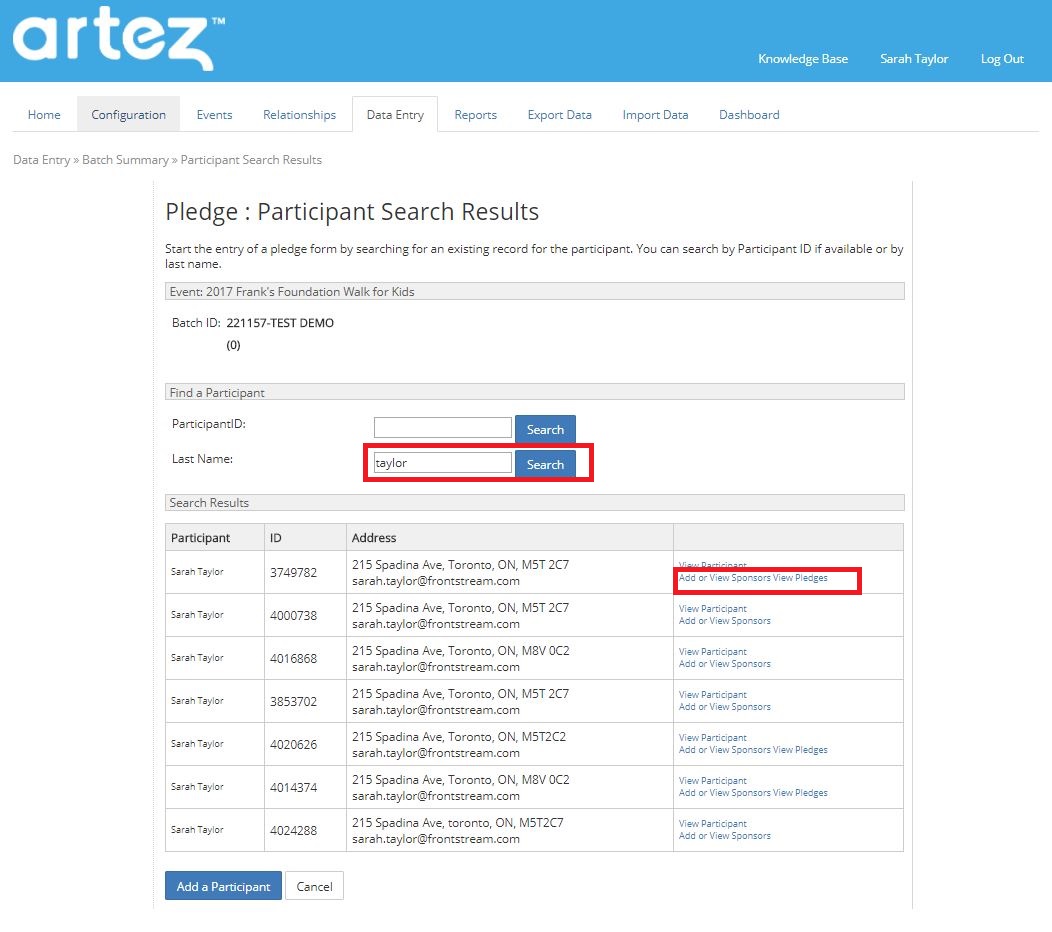 Here you would enter the information of the donor (first name, last name, address, city, postal code, country, phone number and email), as well as answer the permission questions.

Finally you would enter the donation amount, and if this was made by Cash/Cheque, or Credit Card.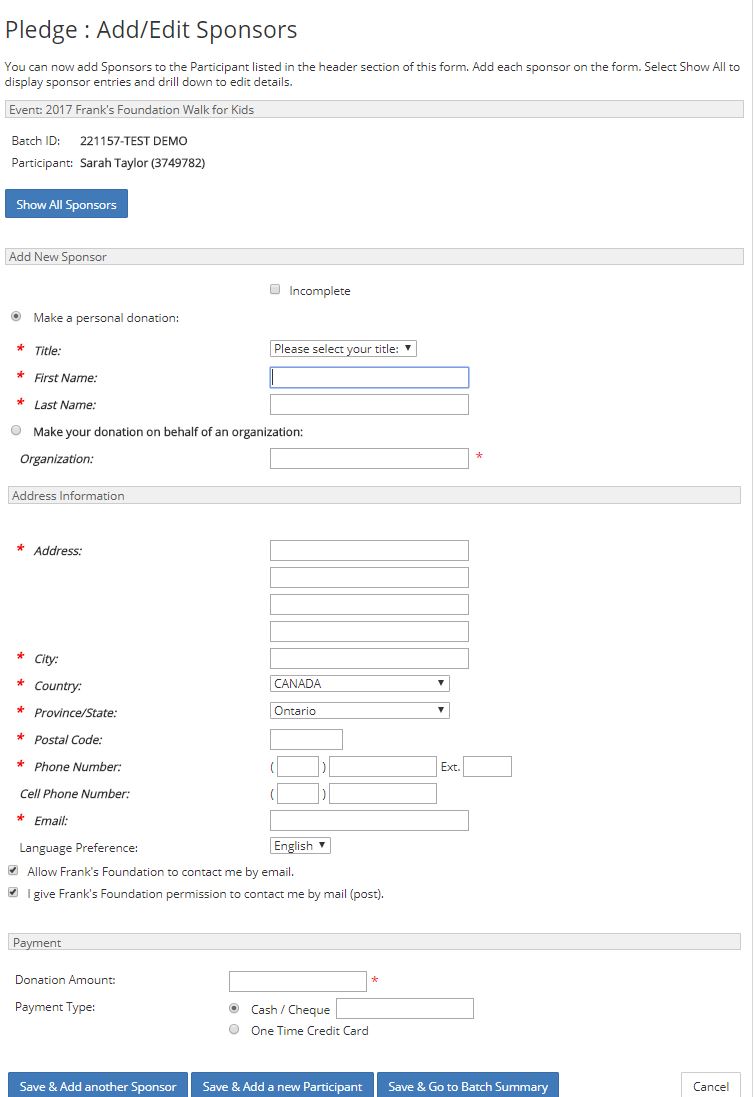 Step 4 Click Save
Click Save and Add another Sponsor, if you would like to add another donation to this participant record
Click Save and Add a new Participant, if you would like to register another person.