Organizations using the PayPal Website Payments Pro gateway or those that have PayPal Express checkout enabled, have the option to enable PayPal Monthly donations. The option to enable PayPal Monthly payments is available on the Gateway setup page in the admin console.
*Note – In order for an organization to accept monthly payments via PayPal, PayPal reference payments must be enabled in their PayPal account. This can only be done by PayPal. Organizations must contact PayPal to have reference payments enabled.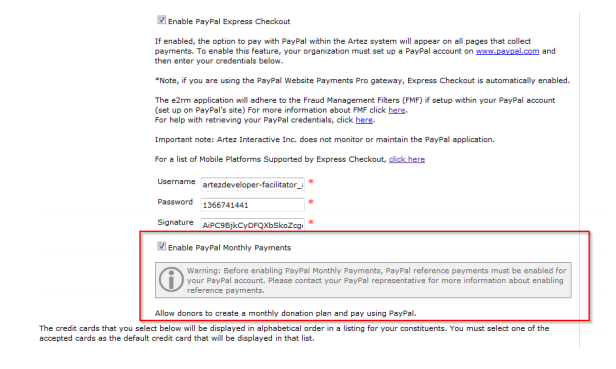 Once enabled, the option to pay for monthly donations using PayPal will be visible to donors.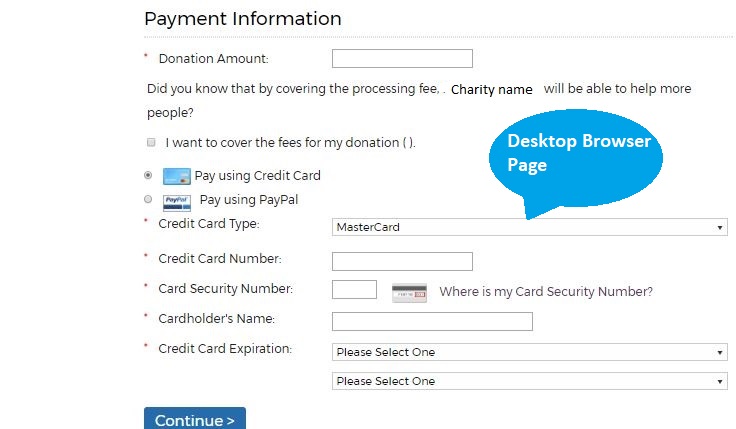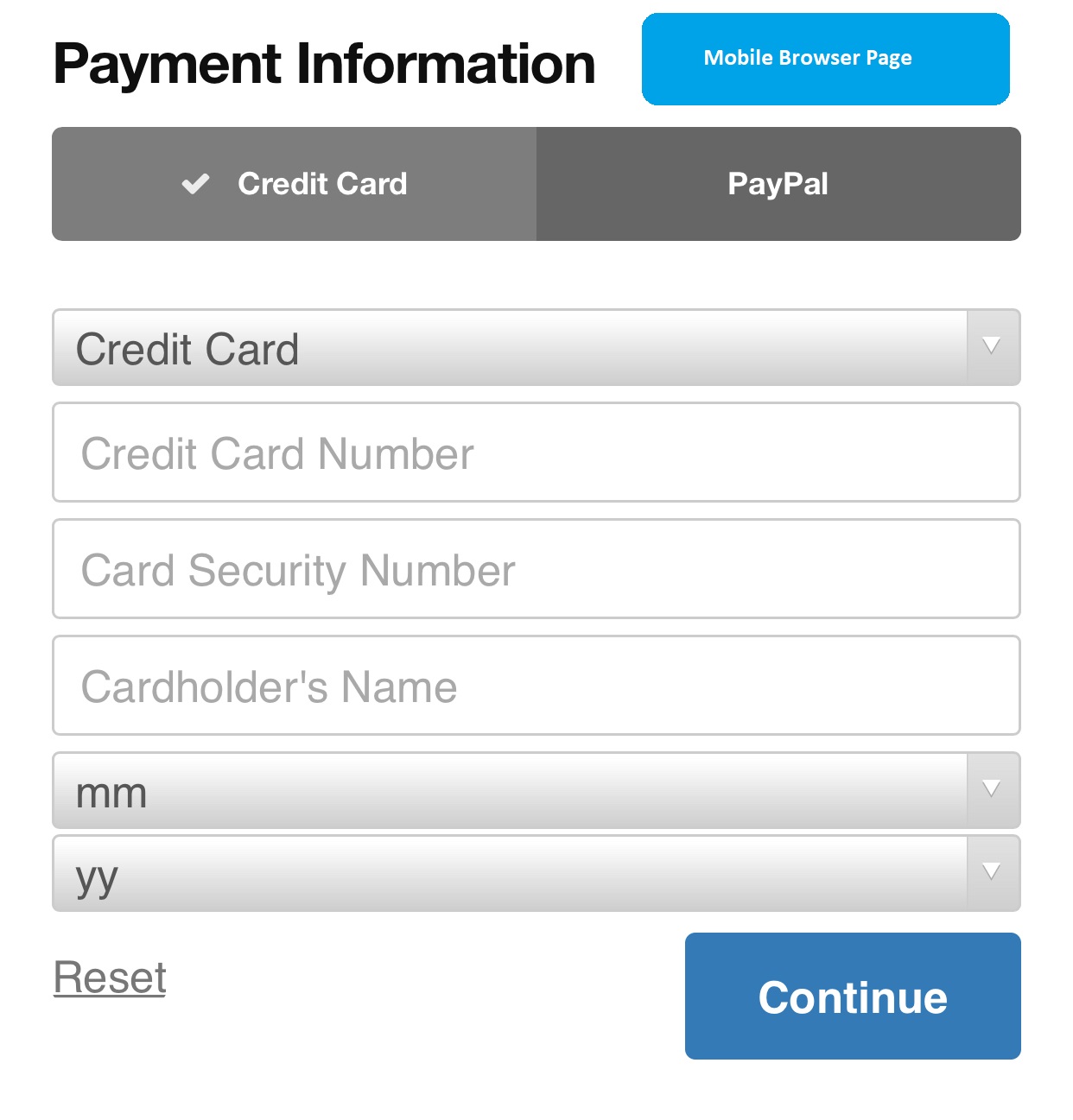 Related Video- "PayPal Fraud Management"