HEPData Integration
We are excited to announce that the Artez is now integrated with HEPData's matching gifts database. Many employers sponsor matching gift programs and will match charitable donations made by their employees.
Available at no additional cost to Canadian and US Artez clients, the HEPData integration allows donors on the Artez platform to easily check if their employer offers matching gifts.
Enable/Disable HEPData Integration
Enabling HEPData for your organization is simple, just follow the steps outlined below.
From the administrator console, click on the Configuration
Click on HEPData.
Click on Enable and then click Save.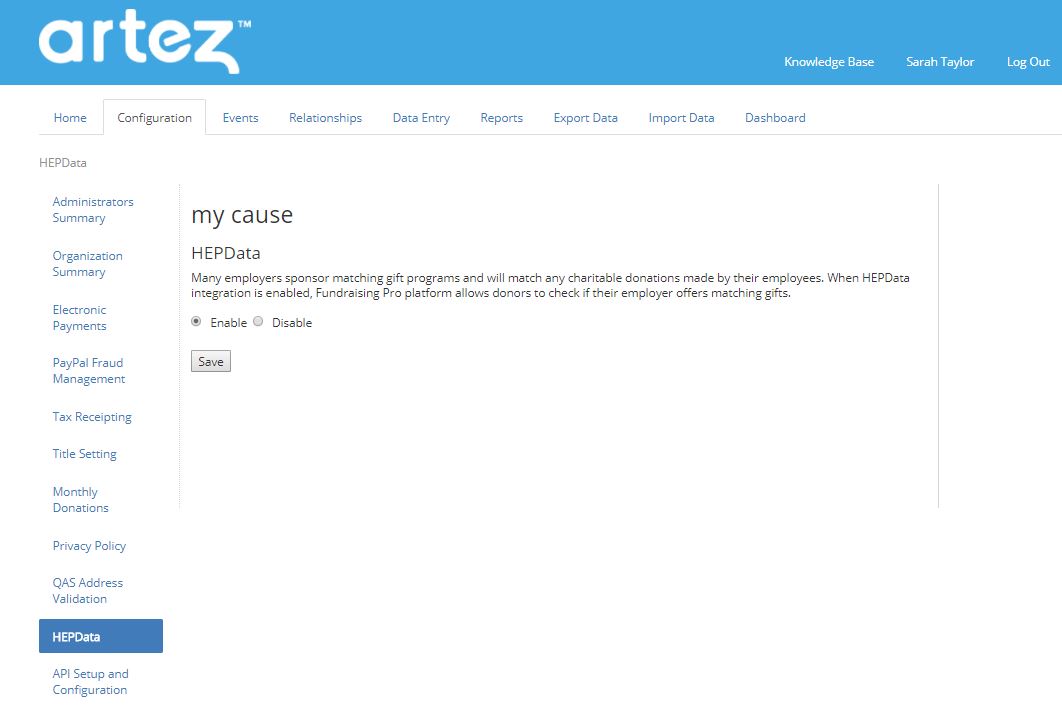 Note: HEPData integration is only available for clients in Canada and USA.
Donation Pages
Once you have enabled HEPData, a "Matching Gift" area will be visible on the donation pages for all your events as shown in the image below.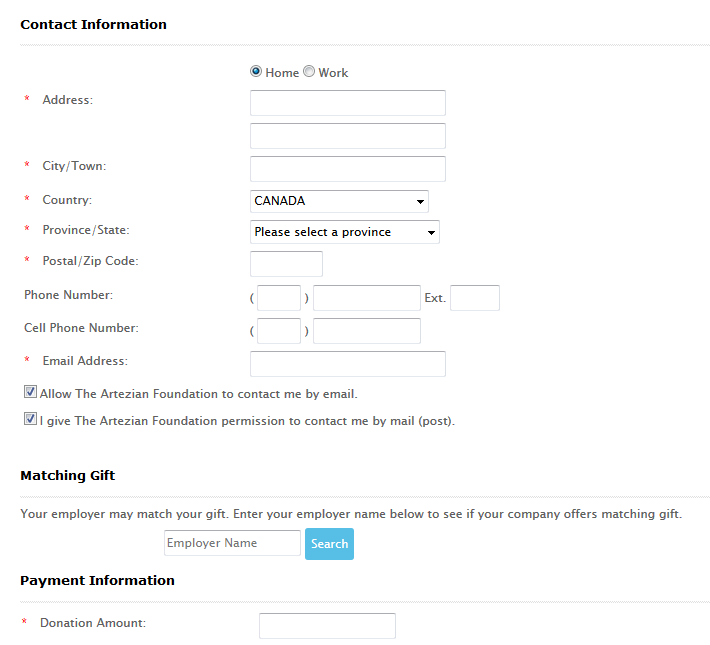 The donor can then search for their employer by typing their employer name into the search box and clicking search. If the employer is found, the donor can then click on the employer name to see detail instructions about the matching gift eligibility and the process that the need to follow in order for the charity to receive the matching gift.
It is important to note that the HEPData integration is a means for providing donors with information about their employers matching gift eligibility. The Artez Application does not collect the matched gift.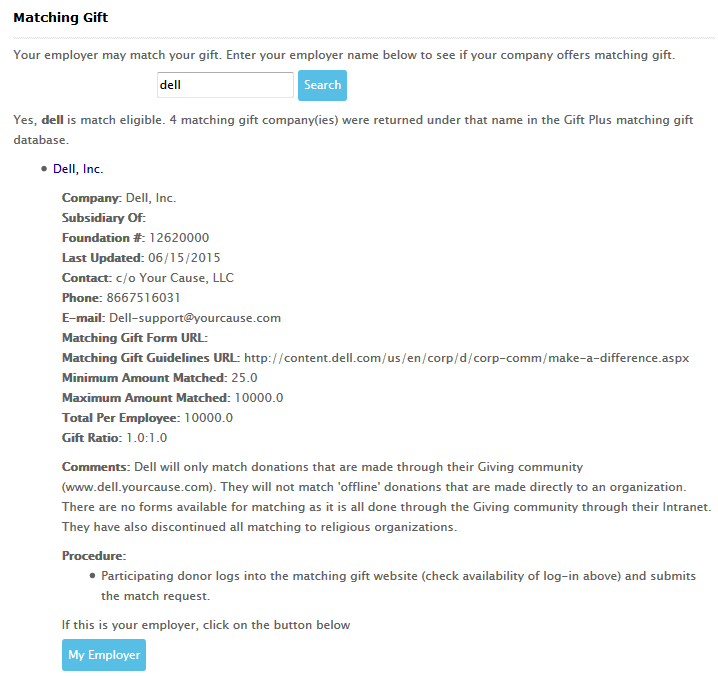 Once the donor has found their employer they can confirm their selection (optional) by clicking on the My Employer button.
Note: The Matching Gift section is only available in English. If the language preference for the page is French, a matching gifts section will not be visible.
Customizing the Donation Pages
If you wish to add your own instructions for donors to follow within the Matching Gifts section;
From the administrator console, click on the Events
Search for the event that you would like to edit. Once you have found the event click on it.
Click on the Content option from the left navigation menu.
Go to the Donate page and in the editor you can either edit the existing instructions or add content below the search box as shown in the image below.


Click Save once you have made all your changes.