Let's Learn
Add Event Details
Step 1: From your Panorama Admin page, click on the Create Project button.

Step 2: Select Create Event on the Peer to Peer Event icon.
This will take you to your Event Details page where you will set your event name, event URL, event start and end date.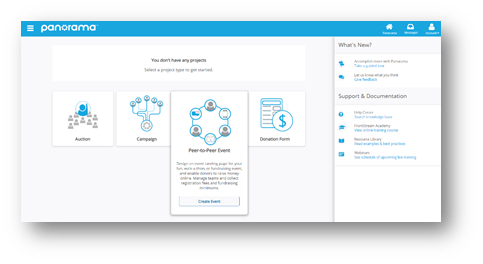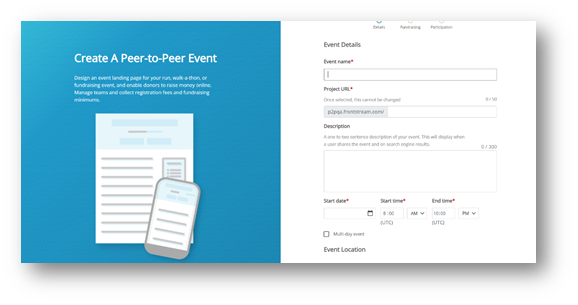 Helpful tip! Your Project URL will be generated automatically based on the event name you choose but you can select a new URL, as long is it is not being used by another event. The system will automatically check for this.
Add Fundraising Features
Step 3: Next you will be taken to the fundraising page where you can enter or enable the following:
Fundraising goal
Donation deadline
Donations directly to your event
Cash and check donation options
Team fundraising options
Enable Event Participant Settings
Step 4: Next you will set up your Participant Types and registration options, including discount coupons. Please note:
An event needs at least one Participant Type
Multiple Discount Coupons can be added to a Participant Type
The same Discount Coupon (with the same Discount Amount) can be added to multiple Participant Types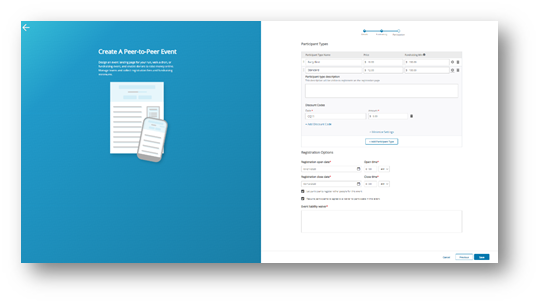 Step 5: Click Save and you're ready to start customizing your event!