The registration process is intuitive and easy for your participants. Click here for more information on how to edit the registration process.
Step 1: Participants will click on the Register button on your event page to start the process.
Helpful Tip! You can update the text on the Register button to say something different like Get Involved or Join Today. For more information on how to edit your Event Page call to action buttons, click here.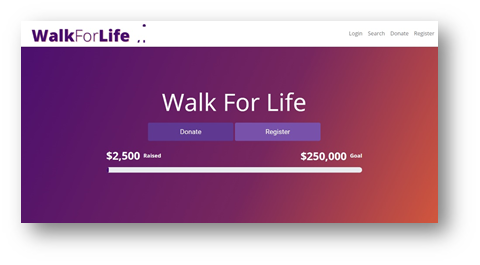 Step 2: Individual participants will click on the Continue as an Individual button, and team participants will click on either Join a team or Create a team and then click on the Continue button.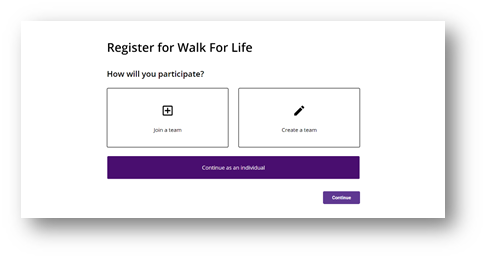 If participants are joining a team, they can either search for a specific team or select one from the existing teams. Then they click on Join Team button to select that particular team, then they click Continue.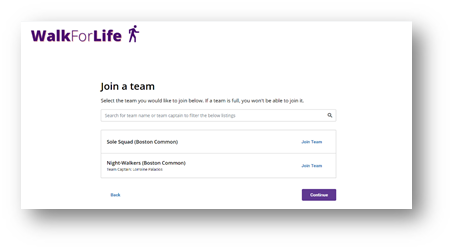 If participants are creating their own team, they will type in a team name, set a team fundraising goal, set team permissions, add a team description (optional) then click Continue.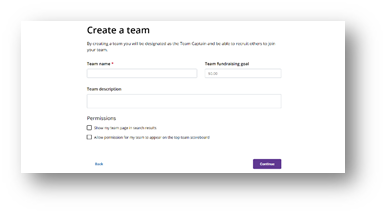 Step 3: Participants will click on their Registration Type and then click Continue.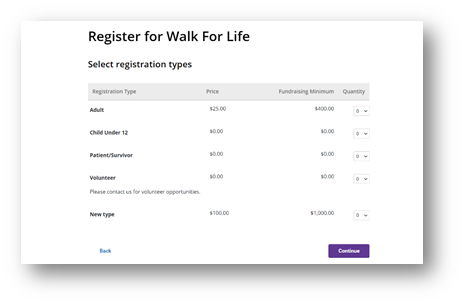 Step 4: Participants will then set a username and password and then click Register.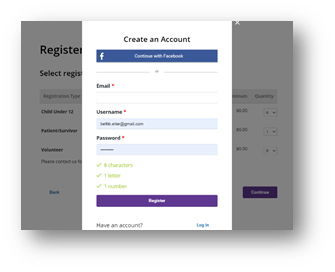 Step 5: Participants will then fill in their contact information.
PRO TIP: Don't forget to enable the permissions, if the permissions to be shown on the leaderboard and search engine are NOT enabled your page will NOT show appear on the main event page and it will not be found when searched.
Step 6: Participants will pay for their registration fee (if applicable) and then review and complete their registration. During this step, participants are given the option to donate themselves.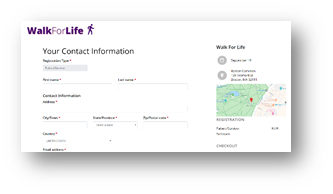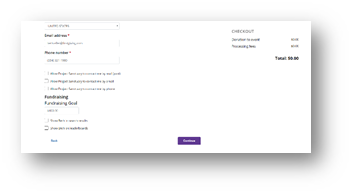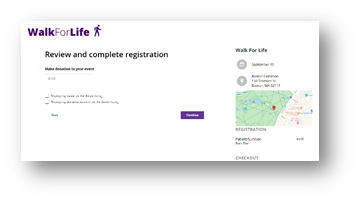 After completing the registration process, participants will be brought to their Fundraising Hub where they can start customizing their fundraising page and begin inviting friends and family to donate.