In the Fundraising Hub, there is a call to action block that displays Fundraising Coaching Tips based on fundraising behavior.
These tips automatically remind fundraisers of actions they need to take to raise more.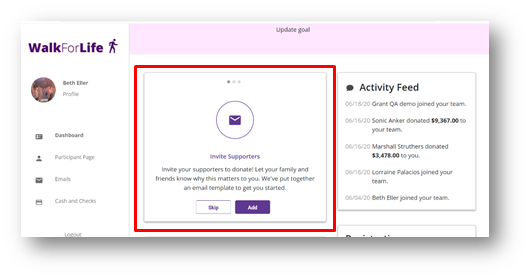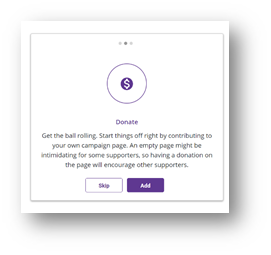 Participants can choose to skip the coaching tips or add the tips.

If they click on the Skip button, the tip will be dismissed and another tip will appear.
If they click on Add, they will be prompted to take the coaching tip action as shown in the Increase Goal coaching tip image below.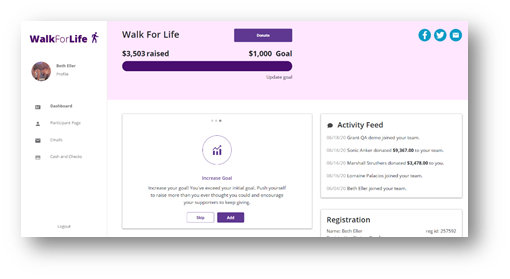 The Coaching Tips that will appear based on fundraising behavior include: