Step 1: Once you've created your event, you'll be taken to your main event page where you will use the Panorama Event Builder tools to help you customize your pages.
You'll see the Pages, Content and Theming tabs on the left-hand side of your page.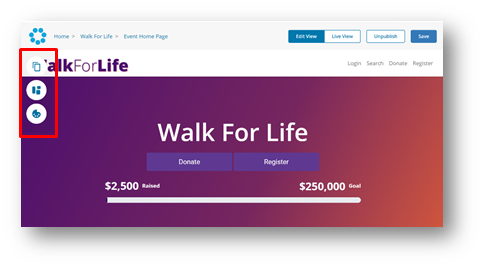 Step 2: Click on the Pages tab to see a drop down menu that will help you navigate to the following pages:
Event
Registration
Donation
Search
Event Closed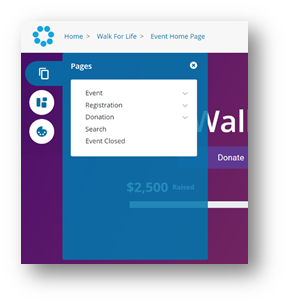 Step 3: Click on each of the pages to see the drop down menus with more options.
You can edit content on a particular page by clicking in to the content boxes directly or click on the pencil icon in each section.