Let's Learn
Once participants register for a peer-to-peer event on Panorama, they will be brought to their fundraising hub or they can log in at any time using the credentials they set up during registration.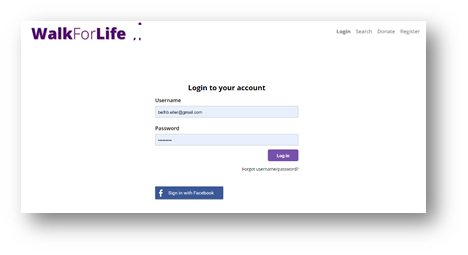 Fundraising Hub Tools
Once logged in to the hub, participants will be taken to their dashboard where they will have access to several tools to help them engage in true Peer-to-Peer fundraising growth like:
Progress bar (thermometer)

Donate now button

Clear call to action block with built-in coaching tips and suggestions

Activity feed highlights that give updates on fundraising efforts

Built-in email and engagement tools that make it simple for participants to ask for donations or recruit friends and family

Add offline cash and check donations

Built in social sharing tools

Participant and Team Donor listings and statistics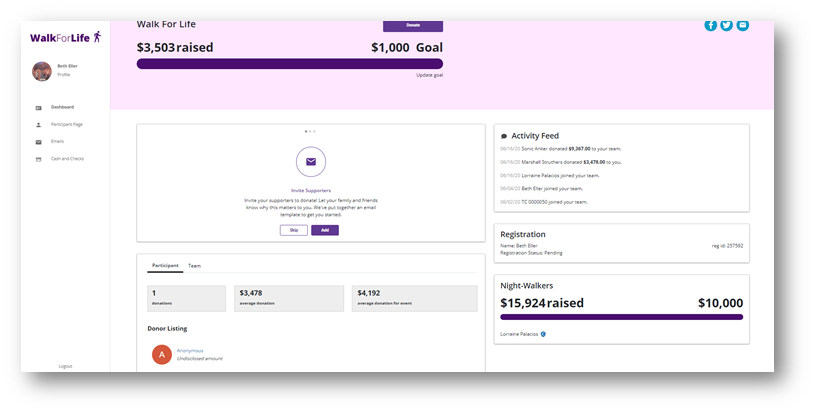 Step 1: Participants can edit their participant page by clicking on the Participant Page button in the left-hand menu under their profile.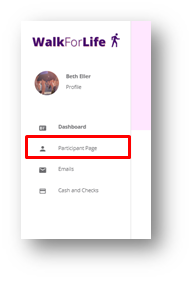 Add a Personal Fundraising Message
Step 2: Participants can update their personal fundraising message by clicking on the pencil icon or clicking directly in the text box and typing in their own text.
Helpful Tip! We suggest setting up a default message for all participants as research has shown the majority of participants do not personalize their message.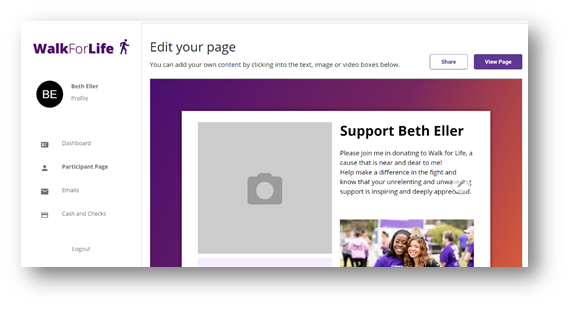 Add an Image
Step 3: Participants can add a profile image by clicking on the camera icon and uploading an image from their files.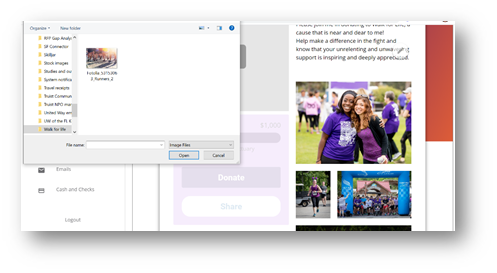 Step 4: Participants can crop the image to fit the requirements of the image size for the page and then click Save.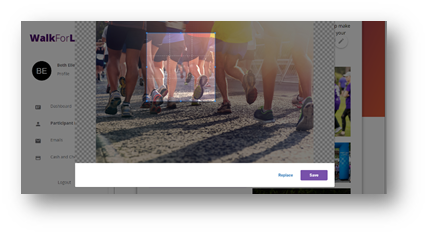 To remove the image, participants can click on the garbage can icon found in the bottom right-hand corner of the image.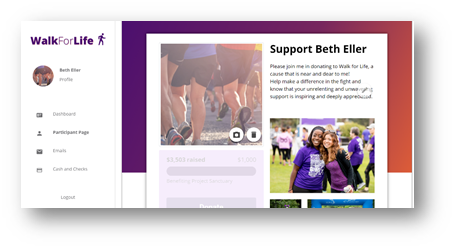 Participants

can add additional images to an existing image gallery by clicking on the gear icon located at the bottom of the gallery. This will bring up an image setting menu that allows users to add additional images and manage existing images.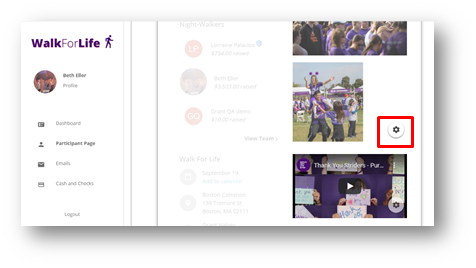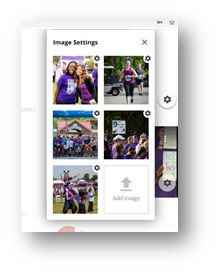 Add a Video
Step 5: Click on the gear icon located in the lower right-hand corner of the video block to add a video. This will bring up a video settings tab where the user can add a new YouTube or Vimeo URL.
Users can also click on Remove to delete a video.