Let's Learn
Participants have the option to send emails to family, friends and coworkers from their Fundraising Hub.
Send an Email
Step 1: Participants can click on Emails in the left-hand menu of the Fundraising Hub.
Step 2: Participants can choose to send the Ask for donations or Recruit friends emails by clicking on the button.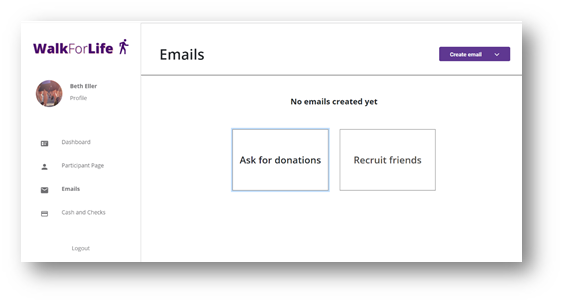 Step 3: Participants can enter email addresses in the To field (separated by commas if they have more than one address) or click on Import or Address book functions to import emails from their address book or use previously imported contacts.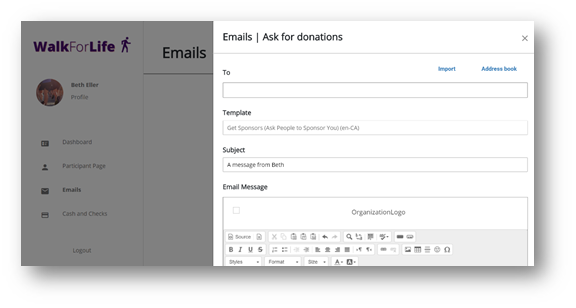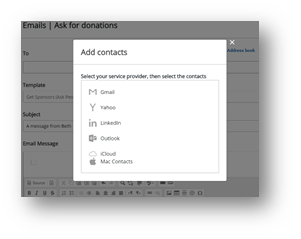 Step 4: Participants can add or edit their email message by clicking in to the template and adding their own content.
Helpful Tip! To give participants a head start, we recommend you add a default message and your logo when setting up the Participant pages.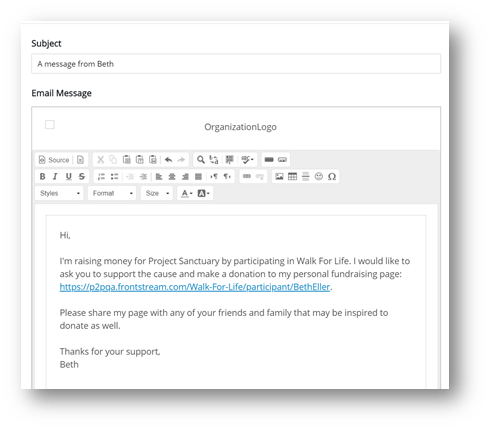 Step 5: Click Send.
Email Dashboard
Participants have access to an email dashboard that will show them each person they've sent emails to, the status of the email, and whether that person has donated or not. If participants have recipients who have not yet donated, they can resend the email by checking the box beside the designated recipient(s) and clicking on the Create resend button below the email list.