The following Directions need to be followed on a desktop view, not a mobile device:
1.) Browse to https://www.biddingforgood.com/
2.) To login to Auction Manager, choose "Administrator" in the top-left hand corner of the page.
Note: If you are already signed in, you will see the page saying "Welcome (Your name)" in the top-left hand corner. If so, you are signed in as a bidder and should do the following:
    A. Choose "Sign Out" in the top-left of the page.
    B. Choose "Administrator" in the top-left of the page to access Auction Manager's log in screen.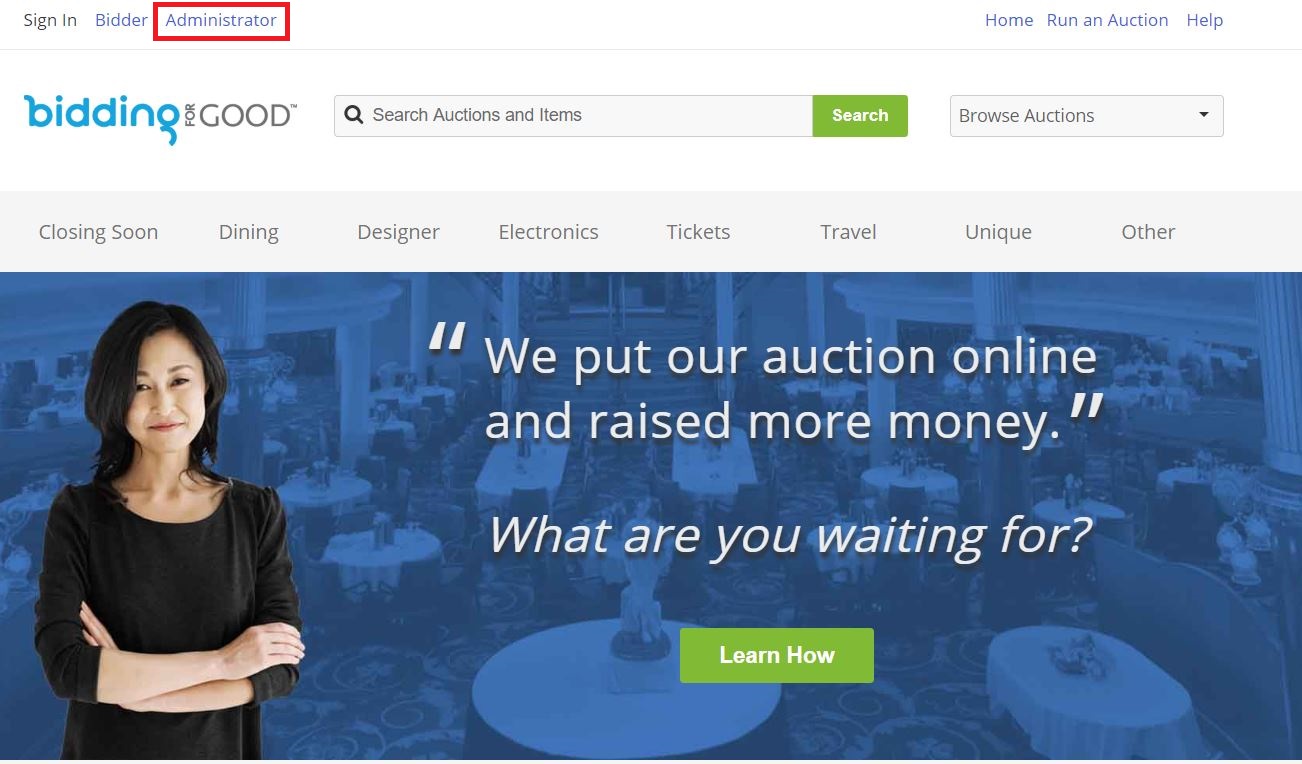 3.) Login as you normally would if you are a Panorama customer. Typically, new users of our services will be Panorama customers. If you are not new, or not sure, choose Go to the old BiddingForGood login. Then try logging in as normal. You will need to click this each time you want to sign in if you are not a panorama customer.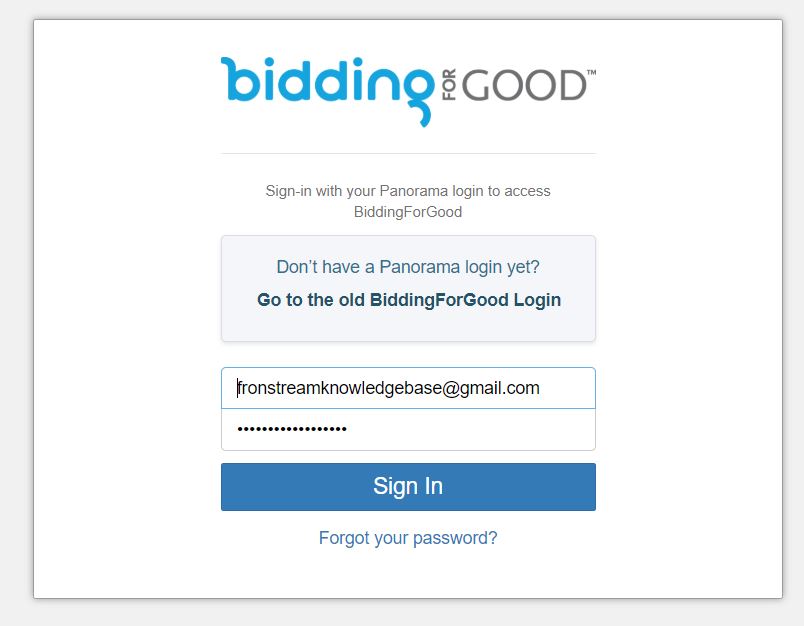 Still having trouble logging in? 
1.) Make sure you are added as a team member in order to gain access to the auction manager. Being given access to panorama is not enough in order to login. You must be a team member. 
2.) Please clear all of your Web Browsers Cache and Cookies.
3.) Make sure your subscription is active. To verify, please reach out to our renewals team.  
If you need to reset your password: 
You can request a new password by choosing the "Forgot your password" link on the login page. If you are a panorama customer, choose the forgot password on the first login screen. If you are not, be sure to click on go to the old BiddingForGood login. Then click on forgot password. 
Not getting the password reset email? 
Something that may be preventing you from receiving those emails may be your email provider. The emails may be getting redirected to junk or spam folders or could be potentially getting blocked from your inbox. If you are using a work or company email, you would need to speak with your IT department to add BiddingforGood, panorama, and Frontstream to the safe/permissible list.