When Online & Mobile items close for bidding, the leading bidders are automatically sent a 'You Won' email ( and text if opted into receiving text notifications) notifying the bidder that they are the winner!


Winning Bidder Email: This optional email is set up under Close Out > Winning Bidder Email. It is sent automatically after an item is awarded (under Close Out > Award Items). The Winning Bidder Email can serve as a bidder's confirmation of purchase. It contains both the estimated value of the item, as well as the amount of their winning bid.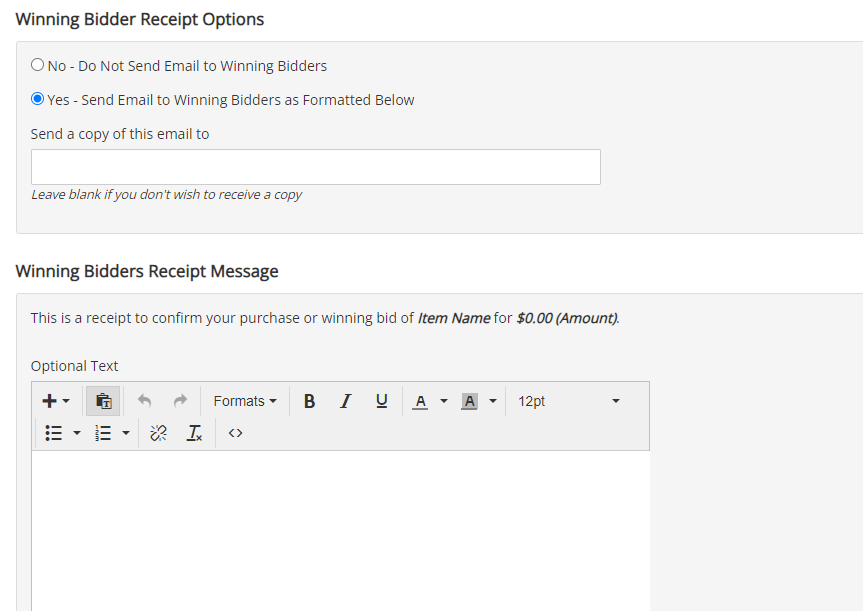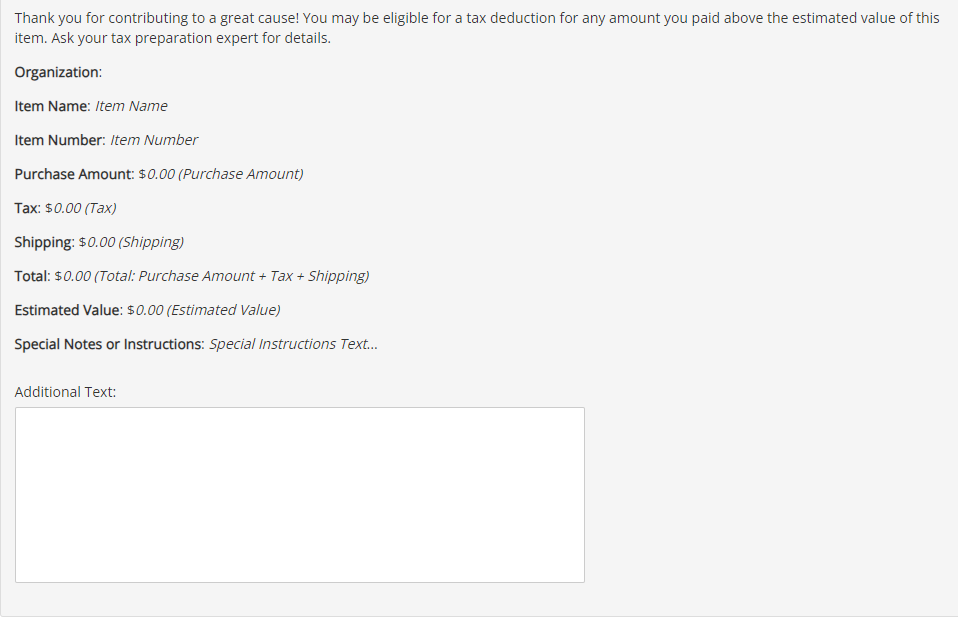 When Online to Bid Sheet items close for online bidding, the leading online bidders are sent emails indicating that they are the leaders going into the Live Event and that bidding will continue offline.
Note: It is up to the Auction Administrator to advise the leading online bidders if items are won offline at the Live Event.