Tips:
You can choose to display a fundraising thermometer on the Start page, the My Donations page, and the Team page of an event website and on the Donation Form.
The thermometer graphically shows the funds raised so far.
It is updated every hour for events with the Event/Campaign and Personal Event/Campaign event types, and every half-hour for Direct Donation events.
Please note that your thermometer will not appear on your event home page if your event does not a Fundraising Goal set in Event Information. Also, thermometers will not appear on Personal or Team Fundraising Pages if a fundraising goal is not set during registration or in their Fundraising Hub.
Step 1 Click on Widgets
In the Thermometer section, click Manage.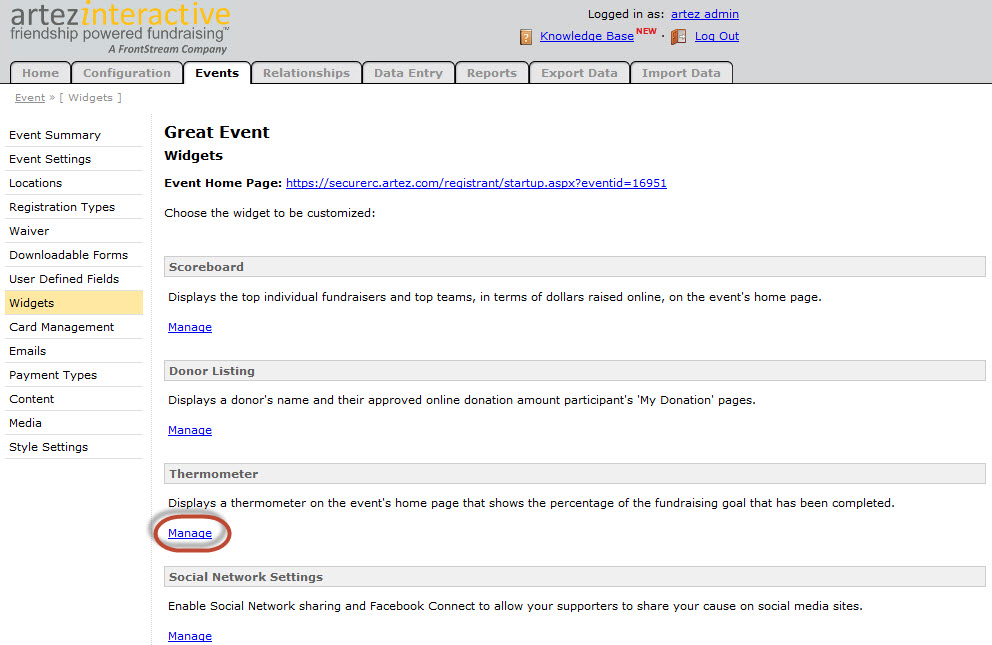 Select which pages Thermometer you wish to enable.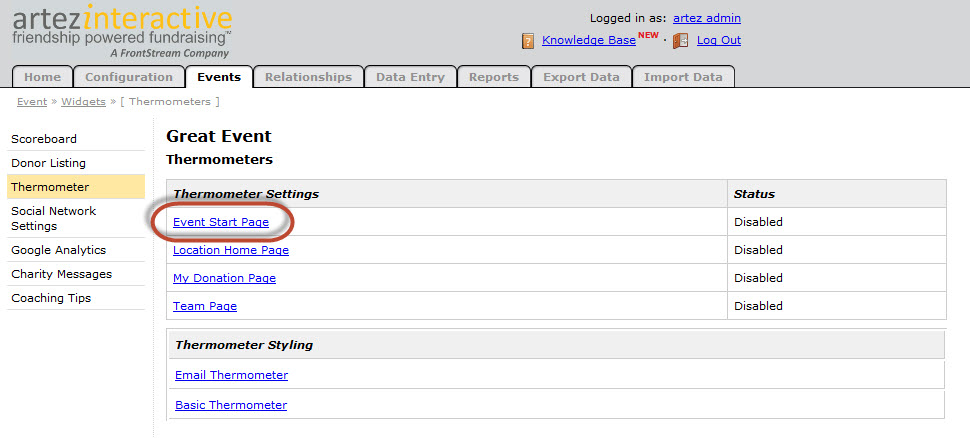 You can choose which type of funds to display and which thermometer type.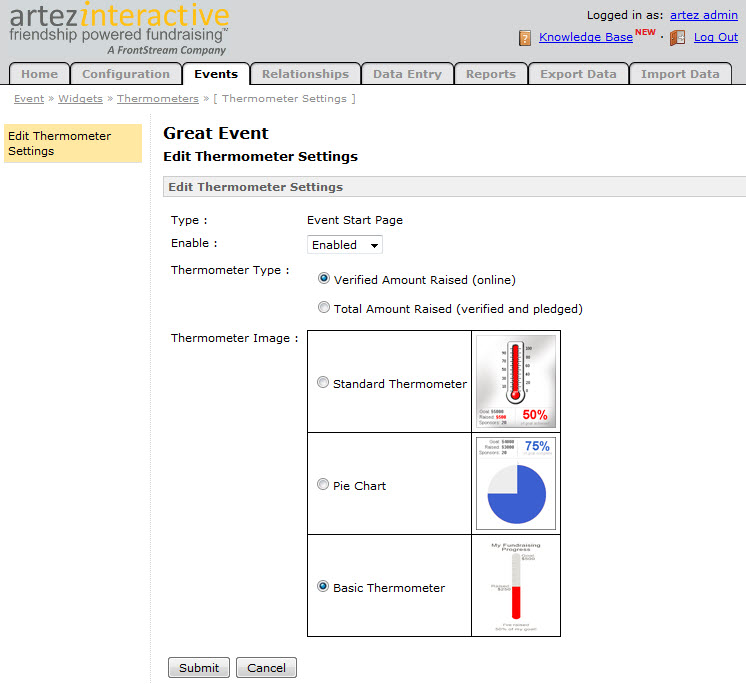 Click Submit.

Step 2 Edit Thermometer Settings

Select Basic Thermometer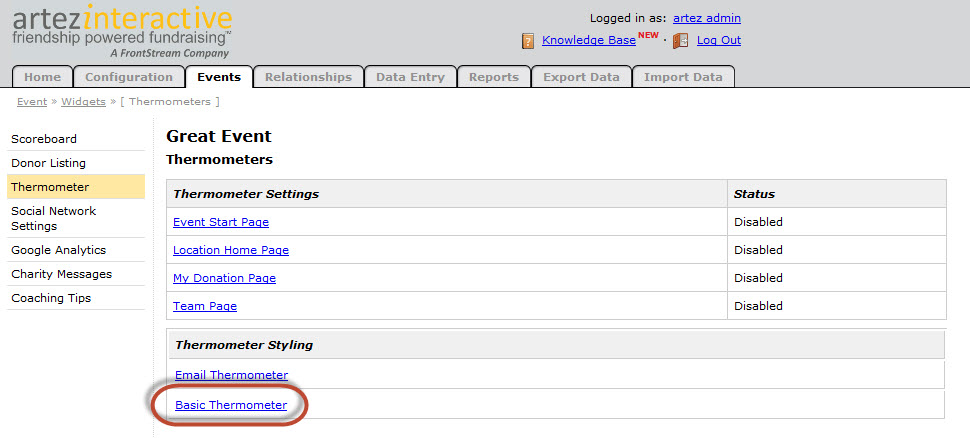 In the Basic Thermometer Styling page, you can customize just about everything on the thermometer. You can also preview what the thermometer will look like directly from the page.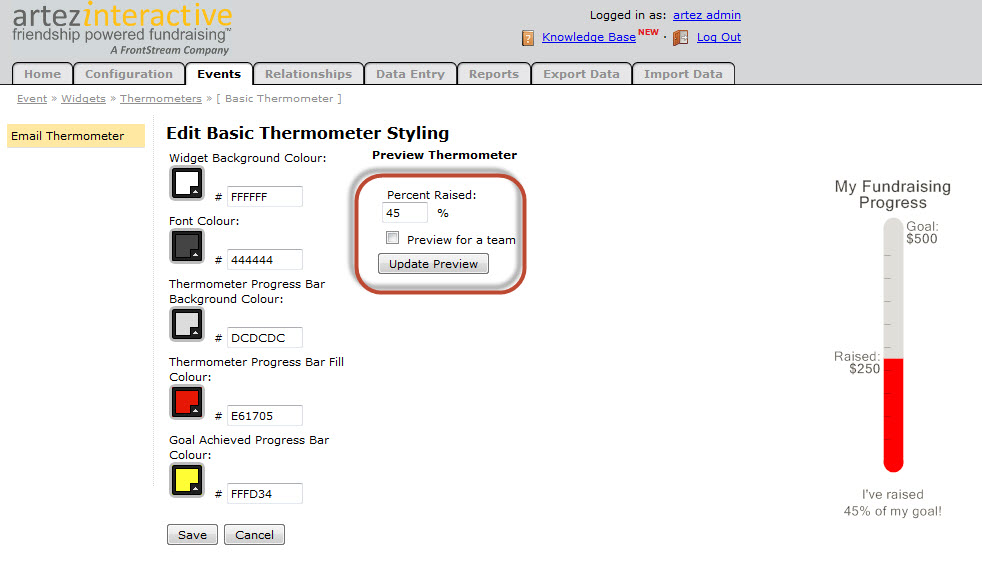 To set up an email thermometer, check out this article.