Tips:
You can add your logo to the generic forms provided with Artez Solutions.
If you wish, you can also add header and footer text and instructions for completing the forms.
Step 1 Click Downloadable Forms > Pledge Form Setup

A pledge form is used by registrants for offline fundraising, here is a sample: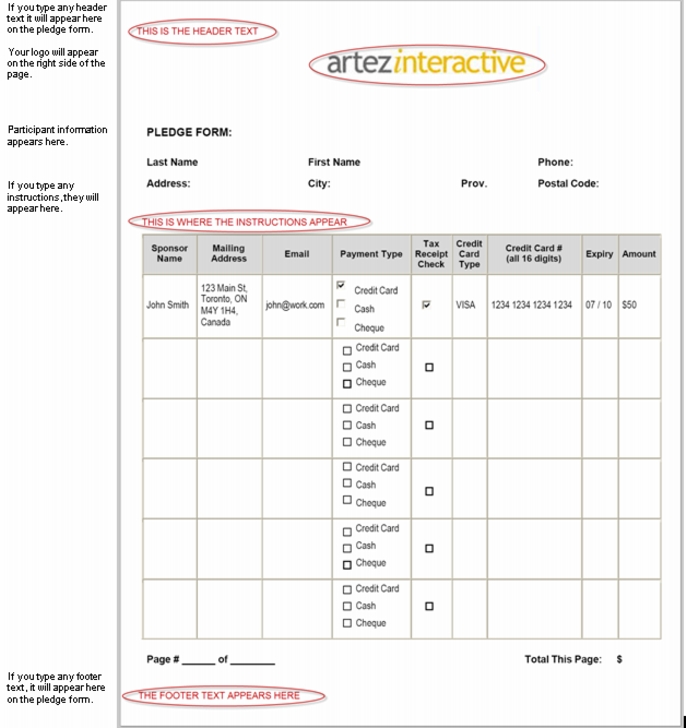 Tips:
If you have multiple locations, you can set up a  pledge form for each location
Don't forget to enable the "Registrant Request – Request Pledge" email
Click Edit, next to the form you wish setup.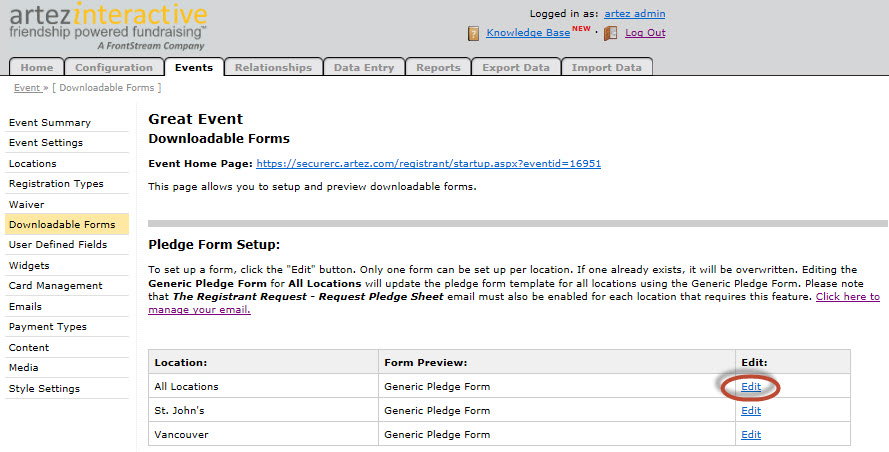 You can customize the generic pledge form provided or you can upload your own pledge form in PDF format. The maximum file size for uploading is 200 KB.