Tips:
Coupon/discount codes require a fee associated with the registration type
Coupon/discount codes will not function in association with Package registration types
Coupon/discount codes work for both individual and group registration types
Once you are in the event of your choice, click Payment Types.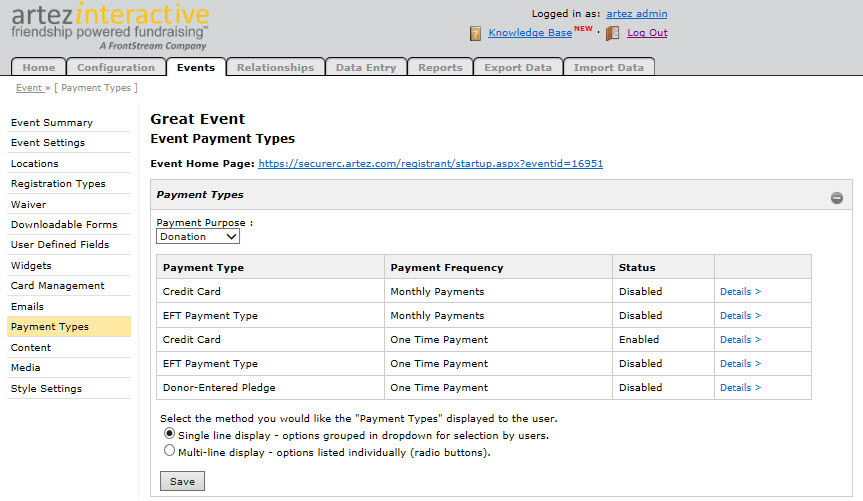 Scroll down to the Coupon Code table and click Add. (This option will not appear unless there is a registration with a fee associated with it.)



Specify the Coupon Code. This is the value that the end user will enter when redeeming the coupon code. The coupon code is not case sensitive. The maximum number of characters is 10.
Specify the Coupon Value (in $).
Specify the Quantity. This is the number of coupons that can be redeemed.
Set the expiry date.
Enable the coupon code and associate a registration type.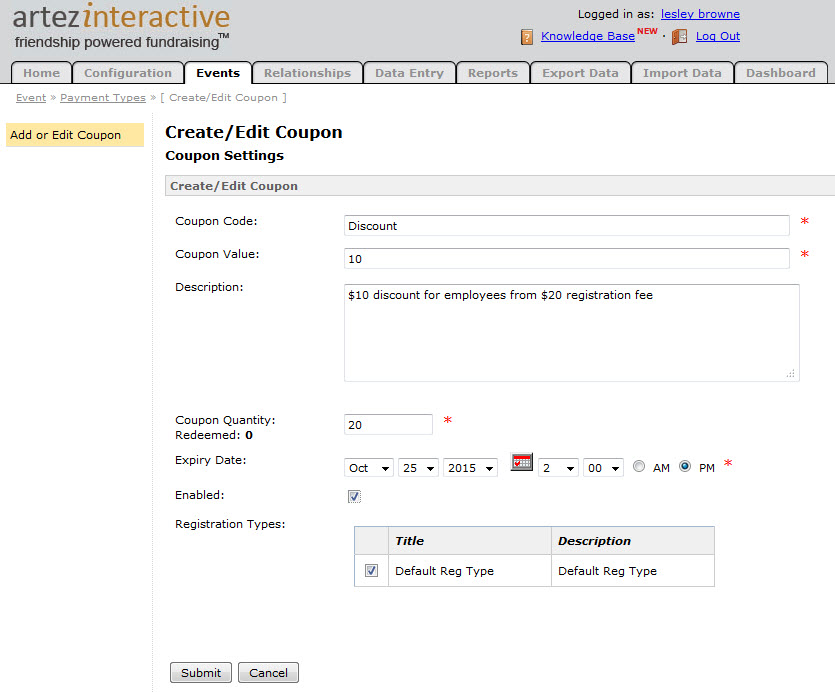 Click Submit and you're done!

Registrant view:

Registrants will be provided with the opportunity to enter the coupon code during the registration process. An exact match is required, however, codes are not case sensitive.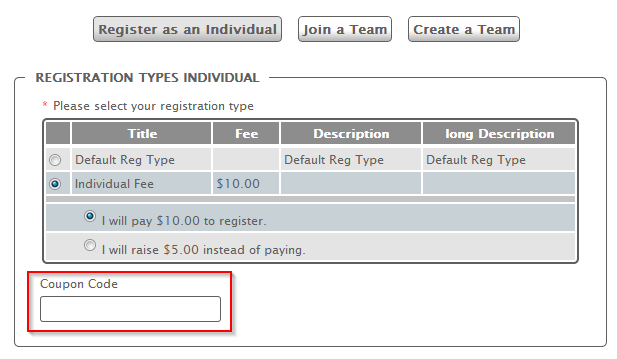 At the payment page, the coupon value will be discounted from the registration fee.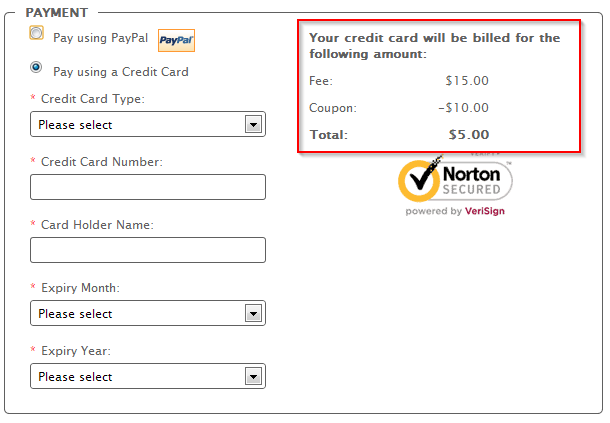 Reporting:

In the Relationships Tab, in the Registrant Account Summary, you will now see the coupon code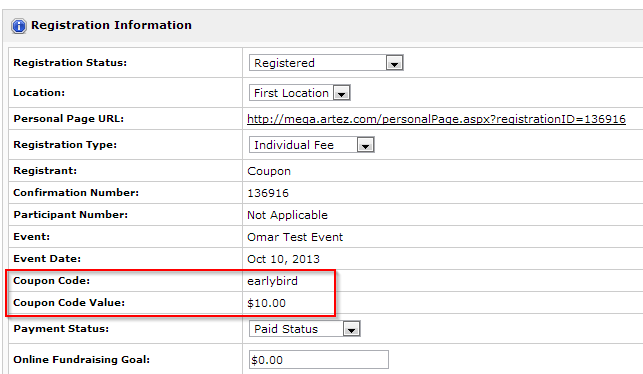 Details are also included in the Snapshot report:
Coupon Code – Indicates the coupon code entered by the registrant.
Coupon Value – Indicates the value for the coupon code entered.
Net Reg Fee Amount – The registration fee amount after the discount code is applied.