To reconnect your stripe account to a new auction, please follow the below steps:
1.) Go to Event > Payment Processor. 
2.) Click on Stripe, then choose Reconnect/Get Started using Stripe. 
3.) In the top right hand corner of the page, choose Sign In.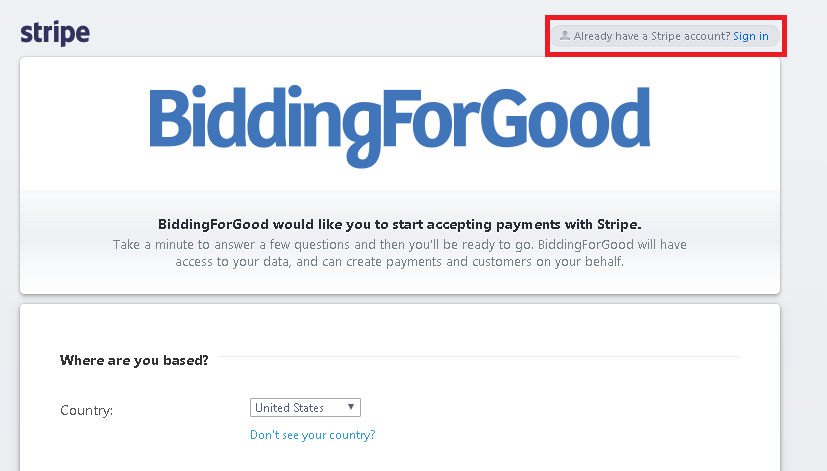 4.) Then, Sign into your account as normal:
Need assistance with logging into stripe?
Please contact the Stripe support team.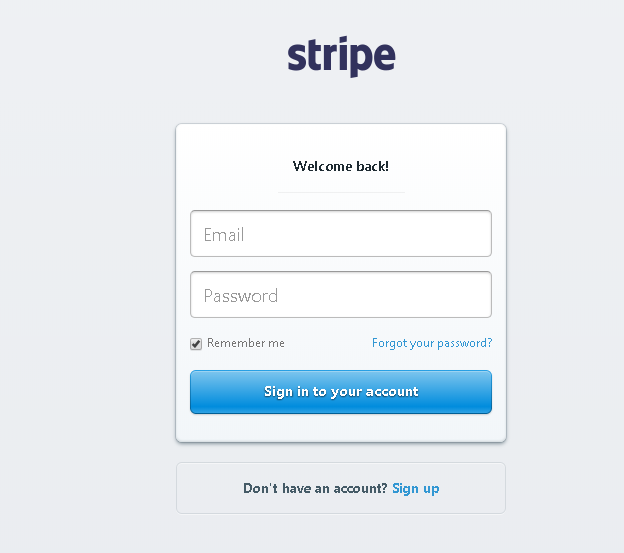 5.) Once you are signed in, and have followed the prompts, choose Reconnect Stripe Account. This will then reconnect your stripe account to Auction Manager. 

You can confirm if this is successful by going to Close out > Confirm Payment Processor. The page should now show everything is connected.