Item Sections are a great way to group items by their close time.
To create sections, go to Event > Item Sections.


Once you create a section, you can assign an item to it by editing the item and in the Optional Setting section selecting the Section it belongs in.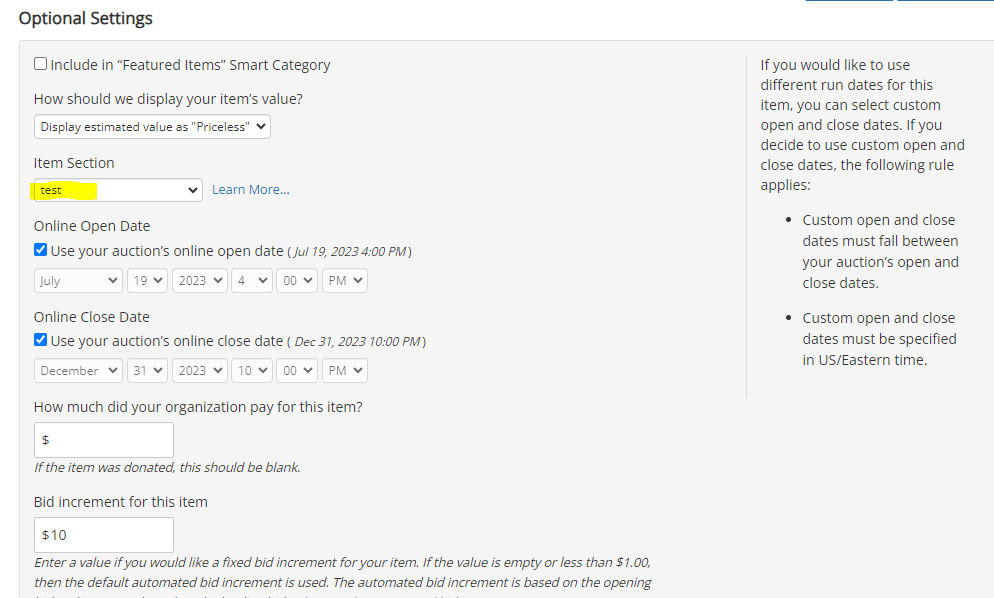 If you edit the section's close time under Event > Item Sections, any items in that Section it will change too.


For example, you can create sections for scattering close out in an auction.
Sample Section Names:
"Art: Closing at 8:00pm"
"Sports: Closing at 8:15pm"
"Entertainment: Closing at 8:30pm"
Once you create the item sections, you can assign items to those sections.
The open/close times you set for the section will automatically apply to the items assigned to those sections.